Florida Schools Get Ready for New Grading System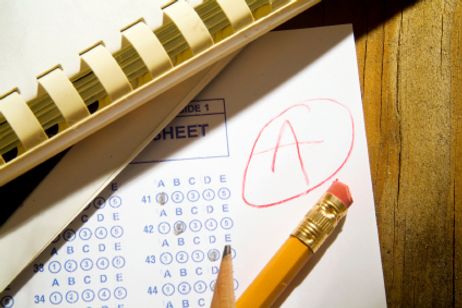 We examine the new grading system that will launch in Florida schools this fall, which was necessary to comply with NCLB standards and current state statute. Will more schools fall behind as a result?
In anticipation of Florida's new grading system, and in light of the potential fallout that is to follow, the state is providing special guidelines for Florida public schools this year. While the one-year rule will keep school ratings relatively consistent over the next year, some worry that once the new system goes into place, Florida schools are going to struggle to meet minimum standards in many areas of the state.
The Need for a New System
Like other states across the country, Florida will not be able to meet 100-percent proficiency requirements by 2014, as mandated under the No Child Left Behind Act. The state has applied for a NCLB waiver, but must meet certain criteria set by the federal government in order to have that waiver approved. According to the Miami Herald, the Florida Board of Education recently voted for changes that will be necessary in order to receive waiver approval.
The five new amendments will comply with new No Child Left Behind waiver rules, as well as current Florida statute. All of the amendments deal directly with the state-issued grading system used for schools, which is used to hold schools accountable under state and federal law. The changes come simultaneously with higher passing scores on standardized tests. While educators agree the bar should be raised, there is some concern about what the many changes will do to school grades across the state.
School Grades Predicted to Drop
The five amendments are expected to result in a significant drop in school grades, according to many who have been close to the process. Another report in the
Miami Herald
predicts that the number of 'A' schools in the state may drop from 1,636 to 1,086. On the other end of the spectrum, 'F' schools in Florida are expected to increase from 38 to 130 under these new standards. Predictions were made by state education administrators. Florida's Department of Education has not released a simulation of how these changes will impact school grades, according to the Herald report.
Task Force Brought In, But Few Recommendations Heeded
The changes primarily revolve around how to account for
English learners
(those learning English as a second language) and
disabled students
when analyzing reading and math proficiency. These students must now be included in the equation to comply with state and federal standards, but how they are included remains the question. These students frequently do not demonstrate the same level of proficiency, and educators believe it is unfair to include their test scores with other students, since it will bring average performance scores down for schools.
When the education commissioner for Florida, Gerald Robinson, began weighing the changes that would be required to comply with state and federal guidelines, many criticized Robinson's process. As a result, Robinson created a special task force in February to provide recommendations on how to account for English learners and disabled students in test scores. Unfortunately, the task force claims that few of their recommendations will be implemented in Robinson's new criteria.
Some of the recommendations from the task force specifically concerning English learners included:
Consider a student's English proficiency when assessing standardized test scores.
Add students' performance on English language exams to the grading calculation.
Change the inclusion point for students from when they came into the country to when they came into the school.
None of these recommendations were included in Commissioner Robinson's proposed amendments. When pushed on the implementation of those recommendations, Robinson responded in the Miami Herald, saying, "No doesn't mean never. It just means not right now."
While some were hopeful with Robinson's response, there is plenty of concern over the new amendments as well.
"While we know they will impact the performance scores negatively, we had hoped that some of the task force recommendations would have helped to craft changes that could be presented to the state board and the districts," Miami-Dade Superintendent Alberto Carvalho, who served on the task force, stated in the Miami Herald.
Policies Involving Disabled Students Called "Illogical"
One of the decisions made by the commissioner was to categorize special education centers as alternative schools, according to a report at
The Ledger
. This move requires test scores from severely disabled students to be included either in the grading for the student's "home" school or the center. This move could potentially hold a public school accountable for test scores of a student who never set foot in one of the school's classrooms.
"We strongly object to holding a school accountable for a student they have never even seen in the building," Carvalho stated at the Miami Herald.
Hillsborough Schools Superintendent MaryEllen Elia agreed. She called the move "illogical" at The Ledger, since it completely discounts the special educational needs of these students. Many of these children face significant challenges in their ability to even meet grade-level proficiency on a consistent basis.
A One-Year Reprieve
For many concerned about school grades tumbling sooner rather than later, a reprieve has been announced. The Sun-Sentinel reports that the State Board of Education recently approved a change to the formula that will prevent large slides in school grades for the first year of the implementation. For this year only, schools will only be able to fall one letter grade, limiting the number of schools that will receive failing grades for the first year. Without the change, the Sun-Sentinel reports that as many as 10 percent of 3,000 public schools in the state would have dropped by more than one letter grade.
Being a teacher has never been easy but changes in federal funding and legislation have made it harder than ever for public school teachers. Keep reading to learn more.
Say goodbye to mystery meat - and all other types of meat - at public school cafeterias that are embracing the Meatless Monday trend.
Growing cases of contaminated tap water at public schools around the country are raising more than eyebrows. Learn about whether or not public schools' tap water is safe to drink.