Soda Ban to Expand at Some Fairfax County Schools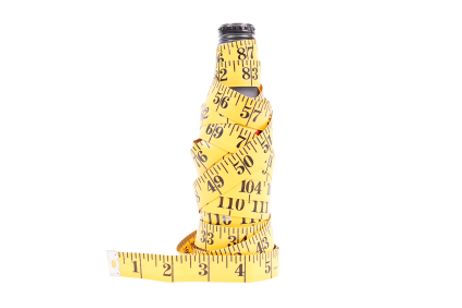 Seven schools in this large district will be piloting a new soda ban that will keep the bubbly stuff away from students during school hours, as well as during afterschool activities.
Students heading back to school in
Fairfax County
may be doing so without access to some of the sugary drinks they love most. This large school district is experimenting with a pilot program that bans sugar-filled soft drinks on school property – both during school hours and after. If the pilot program is a success, sodas may be removed from schools on a larger, county-wide scale.
Banning "Public Enemy Number One"
The new
soda ban
comes on the heels of recent media reports likening soda to "public enemy number one." Studies continue to support the fact that soda consumption is linked to the obesity crisis in the United States, as well as a host of other potential health problems. A recent report at
Fox News
cited a study from Mt. Sinai Medical Center in New York City that showed precisely how the body responds to soda consumption.
"The main thing is excess calories," Dr. Christopher Ochner, assistant professor of pediatrics and adolescent medicine at the Icahn School of Medicine at Mt. Sinai, explained to Fox. "If everything else in their diet is equal, a person who has a can of coke a day adds an extra 14.5 pounds per year, just from the calories alone."
Ochner adds that some studies have suggested that all calories are not created equal in terms of how the body processes them. Those that come directly from sugar may be more easily turned into fat by the body than calories from other food sources. The fact that soda is drunk, not eaten, is also a concern, since calories consumed from drinking a beverage do not give off the same feelings of satiety as food calories. This can lead individuals to consume even more calories in a single sitting.
Concerns have also been raised about the high sodium and caffeine content in soda, which can lead to a higher risk of heart disease. Dr. Mary Ann McLaughlin, medical director of the cardiac health program at Mt. Sinai, told Fox the combination of the two can be dehydrating. This can place a strain on the heart, which requires replenishment of water to remain healthy.
Answering the Call
In an effort to promote the health of students in Fairfax County, the district had already banned sugary soda drinks at all public schools during the school day. However, seven schools are now piloting a new program that bans the beverages for after school activities as well. According to the
Annandale Patch
, those schools participating in the pilot will remove 47 current
vending machines
for soda and replace them with modern, glass-front machines that will dispense healthier beverage choices.
According to
NBC Washington
, the seven Fairfax County schools to participate in the pilot program include:
Three of those schools, Langley, Marshall and Thomas Jefferson, asked if they could participate in the new pilot program. The rest of the schools were selected as representatives of a cross-section of the student body in the district.
The new machines, which will be paid for and installed by the Coca-Cola Co. and Pepsi Co., will contain both Coca-Cola and Pepsi products. Selections will include sugar-free sodas, teas, coconut water, V-8 Fusion fruit juice, Propel Zeros and SoBe Lifewaters.
G2 Gatorade
products will also be included, despite concerns by other school districts that these sport beverages contain nearly as much sugar as soda pop.
Reason for the Ban
The school district hopes the ban will be another component in the district's efforts to curb student sugar consumption, according to a report at the
Washington Post
. By taking the sugary drinks away during after-school activities, the district wants to play a role in cultivating
healthier habits
for students.
"The goal behind this is to ensure that students are learning ways to be healthy throughout their lives," Ryan McElveen, a member of the Fairfax school board, told the Washington Post. "Obesity and the health issues raised by soda consumption have been something we've been concerned with."
McElveen said at this time, it is unclear whether a district-wide ban would take effect if the pilot program is successful. He explained to the Washington Post that the first goal would be to determine which drinks in the new machines sell particularly well, so the machines can be stocked accordingly. The district will also consider the possibility of phasing out soda altogether if students respond positively to the program.
The Cost of Health
One concern facing the school district will be loss of revenue from the machines that will be removed. Half of all the money made by vending machines in the schools goes right back to the schools themselves. McElveen said a long-term ban on a district-wide basis might not be financially sustainable for the county. However, McElveen also told
The Connection
that he believes the new machines could be just as lucrative for the schools.
"Obviously, some schools are wary of the idea since they could potentially lose revenue if students don't buy enough of the new, healthier products, but I'm confident that they will," McElveen stated at The Connection. In fact, students at TJ [Thomas Jefferson] requested that we remove all sodas, including diet, from the machines, after they did research on the nutrition contents."
Since Fairfax County is one of the largest school districts in the country, it is certain that other districts will be watching this pilot program with interest to see if full soda bans in schools is the best way to go.
Being a teacher has never been easy but changes in federal funding and legislation have made it harder than ever for public school teachers. Keep reading to learn more.
Say goodbye to mystery meat - and all other types of meat - at public school cafeterias that are embracing the Meatless Monday trend.
Growing cases of contaminated tap water at public schools around the country are raising more than eyebrows. Learn about whether or not public schools' tap water is safe to drink.