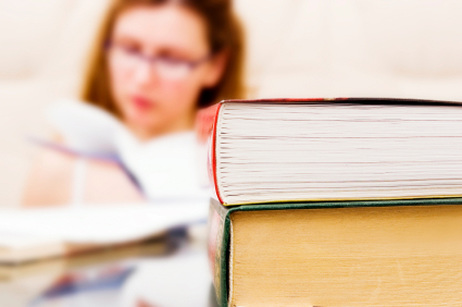 A recent report by the New York Department of Education shows that only one in four New York City high school graduates are ready for the rigors of college and less than half even enroll.
New York has been boasting about their increase in
high school graduation rates
in recent years, using that data as a benchmark for successful secondary schools. However, recent statistics showing the
college readiness
of those high school graduates do not paint such a rosy picture about the state of New York's public education. With few students heading to college campuses after high school, and even fewer
prepared for the rigors of higher education
, it appears New York schools may still have an uphill battle in getting students ready for college.
Report Cards are Out
Progress reports have been issued by the Department of Education for New York schools for the past five years, indicating completion rates by students after four years of high school. This year, about half the schools received the same grade as last year, according to a report at the
New York Times
. One-third received a lower grade, and just 15 percent improved their grade over the past year. These grades do not reflect the college-readiness standards that were implemented this year, but those scores will be factored into the overall grades of schools next year.
"There's a huge change in life chances for kids who are successful in post-secondary education," Shael Polakow-Suransky, chief academic officer for New York City, told the Times. "We really have a task to prepare kids for that, and the data is one of the most motivating tools."
For most schools, the addition of the college readiness standards will not impact the overall grade next year, based on the data provided this year. However, a handful of schools showed dramatic differences between their current assessments and the number of students who were shown to be college-ready right out of high school. For example, It Takes a Village Academy in East Flatbush, Brooklyn, boasted better than a 90-percent completion rate after four years, but only nine percent of those graduates met college readiness criteria.
College Readiness after Graduation
When
college readiness
was factored into the equation, school officials found that only one in four students who graduate from New York high schools are ready for college without requiring remedial coursework. According to the
New York Daily News
, the Department of Education used standards set by City University of New York in making these determinations. CUNY requires a minimum score of 65 on five Regents exams, with a score of 75 on the English Regents and an 80 on math. State Regents requirements for graduation are lower.
Despite the low scores in this area, nearly three-quarters of New York high school graduates enrolled in college this fall, according to
CBS New York
. Many of these students may require remediation to survive the academic rigors of higher education. Unfortunately, statistics show that students needing this additional help are also less likely to finish college.
Why Not College Ready?
As the numbers come in for this year, school officials are scrambling to identify the origins of the discrepancy and make the necessary corrections. Most agree that one place to look at very carefully is the state standards currently in place.
"What is clear is that New York City DOE, in the design of these progress reports, is acknowledging that their graduates are not achieving the necessary level of performance," State Education Commissioner John King told the
Wall Street Journal
. "The responsibility then falls on them – and us – to do everything possible to improve teaching and learning."
Standardized Testing Falls Under Fire
Polakow-Suransky said that the state also needs to re-evaluate their current
standardized testing
to determine how to best evaluate skills needed to succeed in the post-secondary environment. He explained that Regents exams must raise their standards to keep up with the new requirements of colleges across the country. When the tests push teachers and students harder, college readiness will be a natural result.
"Until you actually change what you ask kids to do," Polakow-Suransky explained to the Wall Street Journal, "Until you ask them to do more writing, more critical thinking, more problem solving, engage with more rigorous texts, you're not changing the standards."
Polakow-Suransky also explained that by changing the standards on statewide exams, you also modify the way teachers instruct in the classroom.
"If I am a teacher," Polakow-Suransky told the Times, "I'm going to look closely at what that exam is measuring and key my curriculum and my work to passing that exam. That is the reality of what high-stakes exams are designed to do."
However, not everyone agrees that the problem lies with the testing process. State Board of Regents Chancellor Merryl Tisch dismissed Polakow-Suransky's assessment of the standardized tests.
"My admonition to the city would be: Regents tests are the floor, not the ceiling," Tisch stated at the New York Daily News.
Final Tally
In the final progress report count for this year, 26 percent of New York schools received an A, 34 percent scored a B, 30 percent ended up with a C, seven percent got a D and just four percent received an F. Those with a grade of D or F could be in danger of getting closed by the state if they don't find a way to improve performance.
"Our message to schools is clear," Chancellor Dennis Walcott stated at CBS New York. "Students need to be meeting a higher bar and doing more rigorous work if they are going to be ready for life after high school. It's important that our principals, teachers, students and families are on the same page in this effort and understand the goal is not just graduating, but graduating college and career-ready."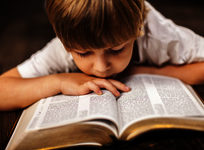 May 11, 2017
If your child has trouble planning, organizing, and executing tasks it could be a condition called executive functioning disorder. Keep reading to learn more.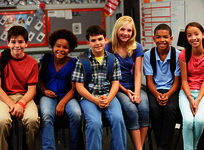 May 11, 2017
Increasing birth rates among immigrant families from Asia and Central and South America, combined with lower birth rates among white families, means that for the first time in history, public school students in the United States are majority-minority. This shift in demographics poses difficulties for schools as they work to accommodate children of varying language abilities and socio-economic backgrounds.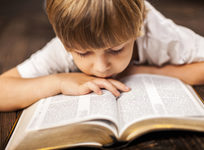 May 11, 2017
Children are going to act out - that is a fact of life. But when does a minor behavioral problem turn into a major issue? Keep reading to learn more about behavior intervention plans and how they might be able to help your child curb problem behaviors in school and at home.