Continued Segregation in Dallas Schools Puts Minorities at Risk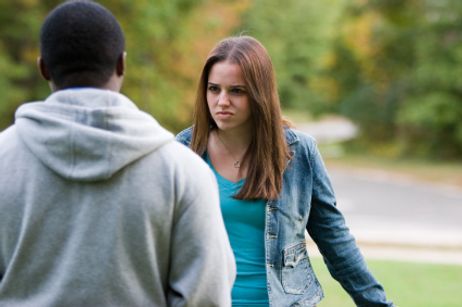 Decades after Brown vs. Board of Education, Dallas schools remain largely segregated. Unfortunately, inequitable funding in the district is leading to broadening education disparities throughout that extend to other areas of Texas.
Desegregation may have occurred decades ago, but some areas of the country are still dealing with segregation to this day. In Texas, thousands of schools are nearly as segregated in 2013 as they were at the time of
Brown vs. the Board of Education
in 1954. With a rising percentage of minority students in the state, segregation could have serious implications on the future education of Texas students, as well as the readiness of those students to graduate and enter the state's workforce.
The Rise of Minorities in Texas
The
Dallas Morning News
reports that segregation issues, coupled with disparities in education affecting schools made up of mostly minority students, could have serious long term effects on education and economic conditions in the state. The problems are particularly pronounced in
Dallas Independent School District
, where just 5 percent of the entire student population is white. Compare that number to the one in 1970, when the district was actually cited for failure to effectively desegregate schools. At that time, white students made up around 60 percent of the entire student population.
The school board presidents for Dallas, Lew Blackburn, told the Dallas Morning Star he is concerned about the fact that students are not getting exposed to the racial diversity in their schools that they see in their communities. Blackburn also believes that while he doesn't know precise reasons for the dwindling number of white students in Dallas schools, he suspects it might be linked to an overall perception that
Dallas schools
do not offer the same quality of education. However, even in the wealthier Dallas suburbs, the percentage of white students has been steadily declining in recent years.
In some districts around the Dallas Metropolitan area, the rate of black students has increased more than any other ethnic population. For example, DeSoto has seen its white student population drop by significant numbers, while its black student population has more than doubled. Cedar Hill, Mansfield and Lancaster have seen similar trends.
Exploding Hispanic Population Presents Challenges
In a separate report, the
Dallas Morning News
cites recent statistics showing the Hispanic student population throughout Texas is exploding as well. Around 23 percent schools in the state have student populations that are at least 80 percent Hispanic. Currently, Hispanic students make up the greatest proportion of students in the state, which presents significant challenges for Texas educators.
Dallas specifically faces similar challenges with a rising Hispanic student population. The number of Hispanic students in the Dallas Independent School District increased by 23 percent over the past 15 years. At the same time, the number of white students in the same schools decreased by 6 percent.
Many Hispanic students in Texas come from low-income families, with parents who are working multiple jobs to try to make ends meet. The parents do not have the time to put into ensuring their children receive a quality education, the way white students in more affluent neighborhoods do. The lower wage jobs dictate where students go to school, which is often in classrooms with
few resources
to help students succeed.
In addition, schools with large populations of immigrant students often do not have the resources available to bring in bilingual instructors for these students. Teachers must grapple with a language barrier, as well as other obstacles that get in the way of student success. One former high school teacher in the state told the Dallas Morning News it was frustrating to try to teach math concepts to students who did not understand English. At times, he would try to have the bilingual students in the class help the Spanish-speaking students with the assignments.
Where are the White Students Going?
As the minority populations continue to grow throughout Texas schools, the question becomes where are the white students going? Statistics show that the percentages of white students in schools are diminishing much faster than the white population in the state overall. For example, the general population in Dallas is 30 percent white, but the number of white students in the Dallas school system is less than 5 percent. That means many white students are moving out of the public school system to find greener education pastures elsewhere.
A different report in the
Dallas Morning News
cites statistics that show many white students are heading to
private schools
in the state. One-third of the private schools in the state are more than 80 percent white, while another third are between 50 and 80 percent white. By the same token, only 6 percent of black students in Texas attend private schools.
Charter schools
have become another option for Texas students who are not satisfied with their choices in public schooling. Since charter schools were authorized by the Texas Legislature in 1995, around 500 charter schools in the state boast around 154,000 students. Another 100,000 students are on waiting lists for charter schools. Unfortunately, many of these schools are segregated by race, so students attending the schools are isolated from the racial diversity of their communities.
Finally, Texas is home to more
home-schooled students
than any other state in the country. Almost eight of every 10 home-schooled students are white, living in homes making annual incomes between $25,000 and $75,000. Those 300,000 home-schooled students do not have to take any state examinations or maintain any other accountability standards, according to state law.
Many see segregation as a problem of the past, put to rest by civil rights leaders of the previous century that believed education was the great equalizer. However, Texas appears to be grappling with segregation issues once again, making many question the future of Texas students and the state overall.
Being a teacher has never been easy but changes in federal funding and legislation have made it harder than ever for public school teachers. Keep reading to learn more.
Say goodbye to mystery meat - and all other types of meat - at public school cafeterias that are embracing the Meatless Monday trend.
Growing cases of contaminated tap water at public schools around the country are raising more than eyebrows. Learn about whether or not public schools' tap water is safe to drink.