Loss of Accreditation Coming; Fallout Already Begun in Kansas City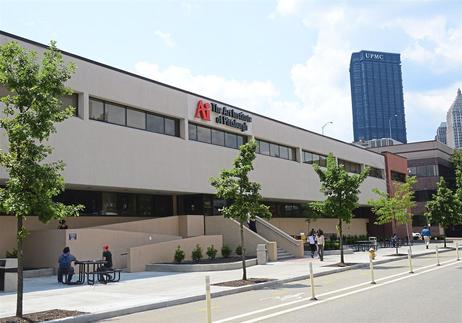 With Kansas City district schools looking to lose their accreditation at the beginning of the year, we'll look at some of the fallout that is already occurring as a result.
With the expectation of a loss of accreditation coming in January,
Kansas City Public Schools
are dealing with plenty of turbulence both within and outside their ranks. The school district's accreditation was revoked in September after a vote from Missouri education officials. The decision was based on the fact that for several years, the district has failed to meet academic performance standards established by the state. With many questions left unanswered as to what will happen next, many within the district are reacting to the coming changes with fear, concern and even panic.
The Decision is Made
According to a report in the Huffington Post, Missouri school officials made their decision to revoke the district's accreditation less than a month after the current superintendent of Kansas City Public Schools, John Covington, left the district to take a job in Michigan helping poorly performing schools in that state. The interim superintendent, R. Stephen Green, told the Huffington Post that while the district was disappointed in the state's decision, they would rely on community involvement to help bring schools back up to state standards.
This is not the first time
Kansas City Public Schools
have
lost accreditation
. The first vote to this effect took effect in 2000. After two years of work to get the schools in the district back up to par, Kansas City was granted provisional accreditation since 2002. However, after years of failing to make the grade, education officials decided it was time once again to take matters into their own hands.
"We've not seen an improvement in performance, and we believe this is really the only recourse that we have," State Education Commissioner Chris Nicastro told the Huffington Post.
Staff Positions Vacated
If the departure of Superintendent John Covington was not enough for this beleaguered school district, the resignation of three additional administrators seemed to add insult to injury. According to a report in
The Republic
, Covington was followed to Michigan by Rebecca Lee-Gwin, MiUndrae Prince and Mary Esselman. Lee-Gwin had overseen the finances for the Missouri school district, while Prince had been in charge of academics and Esselman had been responsible for curriculum. Although Michigan has expressed delight over the addition of such a strong team for
state schools that are currently lacking
, their gain will be Missouri's loss, according to many close to the district situation.
"I hope that we don't lose more staff members," Arthur Benson, a member of the
Kansas City Public School
board told The Republic. "That instability can undermine even the best plans for
improving teaching
and learning. Because of those reasons, it's especially troubling to me that commissioner of education causes the very instability that the school board is sometimes blamed for."
Benson is referring to allegations that Commissioner Nicastro caused some administrators in the district to panic after meeting with them and warning them that they had no real job security. However, Nicastro refuted the allegations, stating that she simply provided "motherly advise" to staff members in the wake of the changes that lie ahead.
Legislature Considering Options
In addition to Nicastro's warnings, Missouri legislature is also faced with the daunting task of proposing legislature to deal with the states unaccredited school district. Some of the issues lawmakers will consider include who will
pick up the tab for transportation costs
for students who transfer into other accredited districts and whether a state takeover is in order for the district.
"I think there are lots of options that could be coming," Sen. David Pearce, R-Warrensburg, told The Republic. "I think when you look at the fact that it's not working, that the Kansas City School District is not working. It is unaccredited, so what are some options out there? I do think that looking at different governance models, at maybe different sizes, breaking up the district, would certainly be options. I think many, many things are going to be on the table."
Transfers Could be Coming
School districts surrounding Kansas City are also bracing themselves for possible transfer rushes once the accreditation is officially revoked. According to the
Liberty Tribune
, transfer plans for most students are currently on hold, while a lawsuit regarding transfer rules in the state is decided – which is expected by January 1. One of the biggest factors in this lawsuit is deciding who will pay for transportation costs to
bus students to other districts
. When families know whether those costs will be picked up by one of the school districts, they will be more likely to make official transfer plans.
In the meantime, neighboring school districts are partnering together to streamline the transfer process among districts as efficiently as possible.
"We're working with all the suburban school districts to ensure we have consistency," Mike Brewer, superintendent of the Liberty school district, told the Tribune.
While accreditation is inevitable for Kansas City Public Schools, the full fallout from the process may not be seen right away. Early rumblings have already been felt, with the loss of key administrators from the district and murmuring among lawmakers and other school districts about what changes might look like in the months ahead. In the meantime, parents and students of Kansas City Public Schools must brace themselves for the events to come next year and make appropriate preparations to ensure students who are currently enrolled in the district continue to receive a quality education that will adequately prepare them for the future.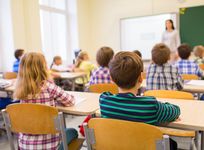 The Common Core State Standards Initiative has changed the course of education in the United States, particularly with its emphasis on standardized testing. But how does standardized testing affect teaching quality? Keep reading to find out.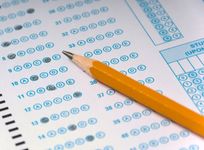 When asked to rank the quality of their child's school a B average. And yet politicians would have you believe that the American public-school system is failing. How are America's public schools really doing, and how do we know?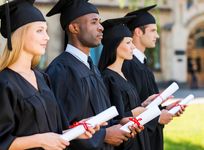 The high school graduation rate is in a constant state of change and dropout rates affect more than the individual student. Read on to learn about factors influencing high school graduation rates and what schools can do to improve them.