School Funding Reinstated in Colorado, Judge's Ruling Appealed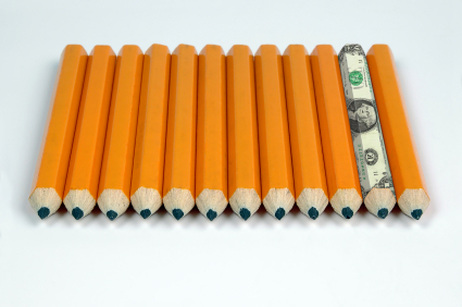 Colorado is also in the midst of legal action, with a judge's ruling that schools statewide are entitled to more funding. At the same time, additional money in the state budget has allowed the governor to allot millions more to the public education system.
Like other states across the country, Colorado has seen more than its share of budget cuts that have impacted public services throughout the state. Unfortunately, many of the cuts have trickled down to
Colorado's public education system
, which some argue have shortchanged the students who attend Colorado schools. In recent years, many of the school districts have decided to take matters into their own hands by suing the very state government that is responsible for ensuring their funding. In an interesting turn of events, a court ruling and a budget windfall have occurred nearly simultaneously in the state, providing a reason for some to be slightly more optimistic about the state of public education in Colorado.
Lobato vs. State of Colorado
In 2005, a lawsuit was filed against the state of Colorado by one of the state's school districts. The lawsuit, initiated by the San Luis Valley School District, claimed that the state has shortchanged the public education system by $2 to $4 billion per year, leaving educators grappling with how to meet state and federal standards in education without appropriate resources from which to draw. The lawsuit was joined by other school districts across the state, as more educators hopped onboard the bandwagon in an effort to urge state lawmakers to give schools what districts believe is their constitutional due.
Recently, the judge overseeing the Lobato vs. State of Colorado lawsuit came out with a ruling on the case. In her decision reported by the
Denver Post
, District Judge Sheila Rappaport stated that the state's school funding system is "not rationally related to the mandate to establish and maintain a thorough and uniform system of free public schools," as required by the state's constitution. Rappaport also stated in her decision that it is apparent additional funding will be required.
Lawyers for the state argued that more funding for schools does not necessarily equate to a higher quality of education. They also stated in their defense that funding-related decisions should be left to lawmakers and Colorado voters, rather than the court system. However, Judge Rappaport did not agree with either of those arguments.
"There is not enough money in the system to permit school districts across the state to properly implement standards-based education and to meet the requirements of state law and education," Rappaport wrote in her decision. "This is true for districts of every description…There is not one school district that is sufficiently funded. This is an obvious hallmark of an irrational system."
Appeal to Come
According to the
Huffington Post
, the court's decision will be appealed by the state. The governor of Colorado, John Hickenlooper, announced the decision to appeal, and the Colorado State Board of Education has also voted in favor of the decision.
"It is clear after closely reviewing the judge's decision in Lobato v. Colorado and consulting with Attorney General John Suthers that a final resolution of the constitutional and legal issues involved in the case require an appeal to the Colorado Supreme Court," Hickenlooper said in a written statement.
Those who launched the lawsuit were disappointed in the state's decision to appeal the court's decision. Kathy Gebhardt, executive director of Children's Voices and a lead attorney for the Lobato case, said in another written statement, "Our children have been in these conditions for decades and should the legislature not act, these conditions will continue to exist. Justice delayed is education denied."
The appeal process will allow the state's legislature to keep the education system status quo a bit longer. However, some recent good news in the area of budgets and funding may help relieve tensions on both sides of the coin – at least temporarily.
Early Christmas Present for Colorado's Public Schools
In the midst of the budget conflict, public schools and colleges across the state received an early Christmas present from the state this year. According to a report at
Business Week
, Colorado saw higher-than-predicted revenues for 2011, which will trickle down to additional funding for schools throughout the next year. The revenues will put a stop to the $89 million in proposed
education cuts
, and it may even add an additional $22 million to the pot. In addition, state colleges and community colleges will see a proposed reduction of $60 million in next year's budget reduced to $30 million.
Additional revenues may be due in part to a slight economic recovery throughout the state, which has created gains in income, sales and use tax. However, economic experts warn that just because the economic outlook is a little brighter, they are expecting the recovery to continue at a very slow pace. In the meantime, the additional revenue can stop some of the cuts that were proposed for next year's state budget – including cuts to public education.
"We're seeing a lot of activity that simply was not evident during the summer, when there was a lot of turbulence and uncertainty," Henry Sobanet, director of the Governor's Office of State Planning and Budgeting, told Bloomberg. "Now we're seeing stronger employment and business activity."
While the additional budget revenues will help ease some of the pain in education budgets across the state next year, it doesn't change the concern that led to the Lobato v. Colorado lawsuit completely. As school districts across the state continue to grapple with increasing student demands and fewer resources, the state of Colorado will continue to be in the limelight throughout this court process, as other states watch with interest to determine whether precedent will be set in Colorado.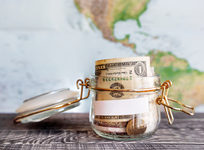 September 19, 2017
Though many students move straight into college after high school, there is some benefit to taking a "gap year". Keep reading to learn what a gap year is and how it might benefit you.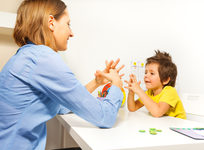 September 12, 2017
Homework has become deeply ingrained in the U.S. educational system, but how much homework is too much and how can you create a healthy environment for your child to do schoolwork at home?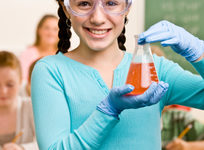 September 08, 2017
Learn about single-sex education in public schools.