New UCLA Educational Opportunity Report Sheds Grim Light on CA Public Schools and Budget Cuts

A new report from UCLA finds that California public schools may be deepening the gulch between the privileged and low-income students. Learn more about the new report and its surprising findings.
Many agree that one of the most effective ways to reduce the
disparities between the rich and the poor
is to provide high quality public education to all. However, a recent report on the state of schools in California suggests that some school districts might be going in the wrong direction. Instead of broadening the educational opportunities for less fortunate students, the lines seem to be widening between the "have's" and "have not's." We will take a closer look at this report to determine what it means for public schools across the state of California.
UCLA IDEA
For a number of years, UCLA IDEA has produced annual reports on the learning environments and outcomes of California schools. IDEA, short for UCLA's Institute for Democracy, Education and Access, was founded in 2000 by Jeannie Oakes and John Rogers. According to the organization's website, the original goal of IDEA was to utilize the research capacity of UCLA to identify and confront some of the most pressing issues facing the world of education today. The faculty of IDEA consists of scholars, staff and graduate students of UCLA, who partner with parents, teachers and others in the community to conduct research on current educational trends in the hope of inspiring and promoting positive change.
This year's report, titled, "Free Fall," shows that the "Great Recession" of this decade has not improved the situation in California schools yet. The report draws on information from 277 high school principals around the state about the current learning environments within their schools. The number represents about one-fourth of all the
principals
in the entire state. Additional follow-up interviews were conducted with 78 of those principals to collect additional data that was included in the report.
Results from the Report
The findings in this year's Educational Opportunity Report are hardly what one would call "optimistic." With high unemployment numbers and
decreased spending in public education
, students and staff in California schools are struggling with how to maintain a quality of education with bare bones funding. According to
IDEA's website page
summarizing the report, schools are dealing with falling public investment and new school conditions that directly impact student engagement, learning and completion rates.
Some of the core findings of the report include:
Due to less money to spend, California schools have been forced to cut back time, attention and quality programs, which has directly impacted student engagement, completion rates and college enrollment.
As budgets are decreasing and more parents are spending money for programs and educational opportunities, disparity is growing across and within schools.
School reform has nearly slowed to a halt because there is no money in the budget for professional development and staffs have been significantly cut back.
Public schools across the state face growing demands from families who are experiencing economic distress.
While these findings are disturbing enough, analyzing the details of running these schools day to day find even more discouraging data. According to the executive summary of the report on the
IDEA website
:
Despite studies that indicate longer school days, years and summer programs offer significant benefits, most California principals have been forced to cut back rather than offer more. Nearly half have reduced the school year, and more than half have cut out summer programs entirely.
Tools like calculators and measuring instruments are at a premium, and parents are being asked to pay to help cover the cost of these items.
Schools in higher income areas tend to offer more programs and opportunities than poor schools because parents are able to chip in more to provide those opportunities. The report found that schools with a predominance of low-income families raise one dollar for every $20 raised by schools with fewer low-income families.
School with fewer low-income families are more willing to charge those families for additional services like extra-curricular activities and field trips, while schools with more poor families are not willing to ask families to contribute when they are barely paying the mortgage and putting food on the table.
It is easy to see from the last three findings on this list how disparities among higher and lower-income students are directly affecting the quality of education each student receives. Because education is a huge factor in breaking the poverty cycle, it is imperative that poor students receive the same educational opportunities if they are to move out of their poverty-driven environment.
Response to the Report
"This report is a wake-up call for California and its leaders," Tom Torlakson, superintendent of public instruction, said on
4LAKids
. Paul Hanzel, principal of
Sacramento New Technology High School
, added, "We've cut as much as we can cut, quite frankly, without giving blood. I wonder when people in the state of California will recognize you get what you pay for and that we are once again mortgaging our future."
The report acknowledges that the principals who participated in this survey understand that schools must provide educational opportunities to students if they are going to move them along on a path of
graduation
, post-secondary education and success in life. They know that means offering more instructional time, more student attention from both teachers and counselors, and improved curriculum and
instructional methods
. They also realize that low-income students have been hit the hardest in the current economic slowdown. The report states, "In the last three years, California's high schools have fallen from advancing reform to just barely surviving." May there be hope soon on the Californian horizon for the state's public schools.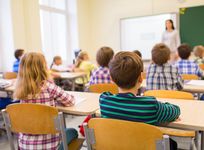 The Common Core State Standards Initiative has changed the course of education in the United States, particularly with its emphasis on standardized testing. But how does standardized testing affect teaching quality? Keep reading to find out.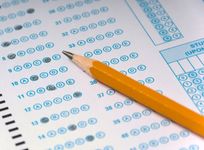 When asked to rank the quality of their child's school a B average. And yet politicians would have you believe that the American public-school system is failing. How are America's public schools really doing, and how do we know?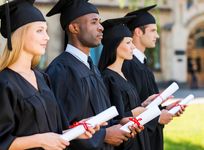 The high school graduation rate is in a constant state of change and dropout rates affect more than the individual student. Read on to learn about factors influencing high school graduation rates and what schools can do to improve them.