Marching for Schools: The Save Our Schools March Protests Education Cuts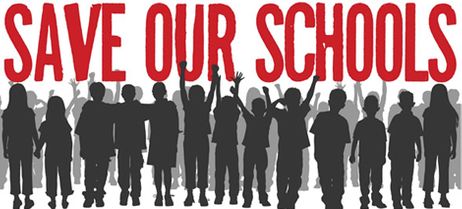 Parents around the country are partaking in the Save Our Schools March to help maintain funding for our education system. Learn more about this movement and how you can get involved.
Many educators and parents are fed up with the current state of public education and have decided to take matters into their own hands. In an effort to make their voices heard in state legislatures and in Washington, they have issued an invitation for all who are disgruntled with the school system to meet together this summer in Washington D.C. The Save Our Schools March has been gaining steam since its inception a year ago, and now there are many local marches planned across the country as well. We'll take a look at the purpose of the Save Our Schools March and why so many across the country have become frustrated enough with public education to take a public stand.
What is the Save Our Schools March?
This movement that has cumulated into the Save Our Schools March and National Call to Action began approximately one year ago. Many parents, students, educators and community members have become increasingly frustrated with the
No Child Left Behind Act
that went into effect 10 years ago and the more recent
Race to the Top
initiative by the Obama Administration. According to the organization's website, this group has seen the educational system transform into one that is primarily governed by
test scores
, rather than real instruction.
Many in this movement have taken their concerns to state politicians and some have even gone all the way to Capital Hill with their issues. However, they do not feel that anyone who was in a position to make the necessary changes has listened to their pleas. That is when the Save Our Schools March and National Call to Action was formed. Many in the education realm decided that a unified voice of many stood a greater chance of being heard than a single, distant voice here and there.
Guiding Principles for the Movement
When this organization was formed, they created a series of guiding principles to help them retain their focus and purpose. These guidelines include:
Equitable Funding
Save Our Schools is working to ensure every school in the country has the necessary funding and resources to provide students with the highest possible quality of education, as well as funding for community support services and neighborhood libraries.
End to Standardized Testing for Evaluation Purposes
Save Our Schools believes that high stakes testing is detrimental to the overall quality of education in this country and wants to do away with pay per testing performance and funding based on overall test performance in each individual school.
Local Curriculum Development
Within this guideline, Save Our Schools would like to see
smaller class sizes
, opportunities for multicultural learning and well-rounded curriculum that encompasses a broad range of disciplines. The organization also wants teachers across the country to have access to a wider range of resources and technologies.
A Shift in Leadership
This organization advocates for school leadership to shift to teacher, family and community leadership that is supported by state and federal government officials.
Why a March?
According to a recent report in the
Washington Post
, the reason Save Our Schools is planning a march in Washington D.C. this summer is to ensure their voices are heard in regards to education reform. The group wants to illustrate alternatives to legislation like No Child Left Behind and Race to the Top, with structured programs that put students and learning first. The organization is focused on showing evidence that test-based teaching and learning does more harm to the students than it does good.
The specific goals of the march on Washington include:
Opening up an authentic dialogue that involves a broader spectrum of educators and community members to determine what works in public education and what doesn't
Sending the message to Congress that No Child Left Behind is a broken education system that requires complete reformation
Heightening awareness of the dissatisfaction of the current state of public education, and showing that concerns go far beyond a handful of educators that don't like the status quo
Raising concerns over wasteful federal spending on public education that goes toward promoting reforms that simply do not work the way they were intended
Going Local
As the wheels for the Washington D.C. march have been put into motion over the last year, some of the states have become involved with the movement as well. For concerned individuals who are unable to travel to Washington in July, there are many local marches scheduled around the country to meet similar goals on a smaller scale. The
Austin Chronicle
reports that the Save Texas Schools coalition marched on the state capital in March, even as the Texas legislature was inside making important decisions on how to allocate public school monies.
Instead of inviting state legislatures to speak at the event, the group has invited them as honored guests to hear what parents, educators and community members have to say. The Save Texas Schools has signed on nearly 100 volunteer organizers since its inception in February of this year, and the movement is slowly but surely gaining momentum as more Texans are voicing concerns about the condition of their schools.
A map on the Save Our Schools website shows that similar demonstrations are occurring around the country, in states like Colorado, New York and
California
. The Washington D.C. march is scheduled for July 30, but conferences will also be held in the days prior to and after the event. The march will be preceded by a rally at Ellipse Park and then demonstrators will make their way to the steps of the Department of Education to show their concern and their demands for real education reform.
Being a teacher has never been easy but changes in federal funding and legislation have made it harder than ever for public school teachers. Keep reading to learn more.
Say goodbye to mystery meat - and all other types of meat - at public school cafeterias that are embracing the Meatless Monday trend.
Growing cases of contaminated tap water at public schools around the country are raising more than eyebrows. Learn about whether or not public schools' tap water is safe to drink.