D.C. Schools Release First Standardized Testing on Sex Ed and Health Subjects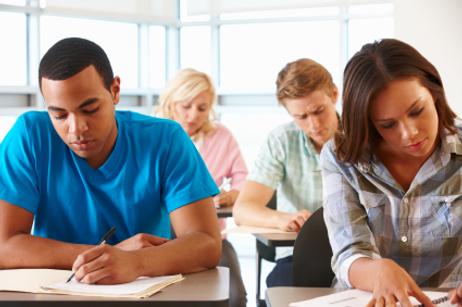 We look at a controversial new standardized test in D.C. that includes health and sex education subjects – and how the students in the district scored on the first round of exams.
At a time when schools are examining
standardized test scores
for math, reading and writing, schools in the District of Columbia are assessing their students' aptitude in another subject – health. Last year, students in D.C. completed the first ever standardized test on subjects like health, nutrition and
sex education
. While some are touting the decision by D.C. to include this assessment, others are wondering why the focus has shifted to health when math and reading scores are still lagging in this school district.
What was Tested?
The new standardized test was comprised of 50 questions developed by the Office of the State Superintendent of Education. The test was created in response to a provision in the Healthy Schools Act of 2010, which lawmakers want to use to raise awareness of health-related subjects among D.C. youth. According to
DCist
, subjects varied somewhat based on the grade level, but included:
Health and Wellness
Disease Prevention
Safety Skills
Healthy Decision Making
Sexuality and Contraception
Parents were allowed to opt out of allowing their students to answer the questions on sex, contraception and drugs, if they chose. Around five percent of fifth graders opted out of sex-related questions, while approximately two percent of eighth graders and high school students did so. The rest of the questions were administered in similar fashion to any other standardized examination on reading, mathematics, writing or science. Questions might include subjects like what physical activities are best for improving heart health or how to put out an oil fire.
Who was Tested?
The new tests were administered to three grades within the
D.C. school district
; 5
th
, 8
th
and 10
th
at both public and charter schools. The exams were given at the same time as other standardized tests, including math and reading examinations. According to the
Washington Post
, more than 11,000 D.C. students took the examinations during the previous school year, with results of those exams recently released by the district.
Approximately 62 percent of students answered questions correctly on these exams. The Washington Post reports that while these scores may seem low, the district said the scores were actually better than they expected, considering this was the first standardized test of its kind to be administered to D.C. students.
"I think these results for a baseline are fairly good," Sandra Schlicker, director of wellness and nutrition services for the Office of the State Superintendent of Education, stated in the Washington Post. Schlicker explained that without previous data to go on, it was difficult to know exactly where these scores would end up.
What were the Scores?
The fifth graders tested scored highest in the area of communication and emotional health, with 77 percent of students answering questions correctly. The lowest scores for this grade fell under the category of human body and personal health, where only 44 percent of students answered correctly. Eighth graders also scored highest in communication and emotional health, with 76 percent getting correct answers. However, the areas that had the most room for improvement in this age category were
nutrition
and
physical education
– a concern for D.C. educators, since nearly one-third of the youth in the district are overweight or
obese
.
High school students who took similar standardized tests on age-appropriate subjects had very different results. This group scored highest on safety skills at 78 percent, followed by sexuality and reproduction at 75 percent. The lowest scores for high school students were seen in the categories of locating health information and assistance (46 percent) and physical education (52 percent).
Shana Bartley, a peer health and sexuality education program director at the Young Women's Project, told the
Washington Post
that she thought high school scores on sexuality issues would go up if schools spent more time teaching on these issues. Bartley said many of the young women they see at the project have had relatively little classroom instruction on subjects like contraception and
safe sex
.
"They have one week to learn about condoms and anatomy and then they move on to fire safety," Bartley explained.
How will the Scores be Used?
Now that the D.C. Public Schools have this baseline information, the next question is how they plan to use it for the benefit of the students. On that question, the district remains rather cloudy in its response. The test was originally hailed as a way to gauge student knowledge of subjects like sexuality, health and safety. Advocates claimed the test would be a positive step toward lowering incidences of
teen pregnancy
and sexually transmitted diseases. The information may also be helpful in reducing obesity throughout the district.
However, Council Member Mary Cheh (D-Ward 3), the representative that sponsored the Healthy Schools Act, told the Post she has many questions for the district as to how they will move forward with the information they now have. Cheh wants to know whether the district will make appropriate changes to curriculum and instruction, based on this data. Cheh recently held a hearing on the examination results, specifically to discuss these issues.
Many parents, educators and community members voice their disapproval over the addition of the new standardized tests, saying the district should be focusing on bringing up math and reading scores instead of introducing new examinations. Others believe the new examinations brought to light subjects and issues the district should be focusing on in the interest of protecting D.C. youth. Time will tell whether these new scores will be used in a positive, productive way to enhance the education of D.C. students.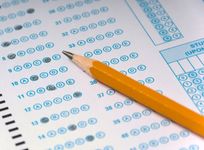 When asked to rank the quality of their child's school, most parents rated it a B average. And yet politicians would have you believe that the American public-school system is failing. How are America's public schools really doing, and how do we know?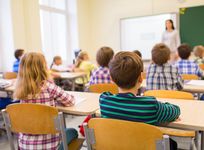 The Common Core State Standards Initiative has changed the course of education in the United States, particularly with its emphasis on standardized testing. But how does standardized testing affect teaching quality? Keep reading to find out.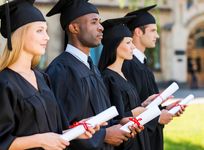 The high school graduation rate is in a constant state of change and dropout rates affect more than the individual student. Read on to learn about factors influencing high school graduation rates and what schools can do to improve them.