Denver Public Schools Buck Trend, Plug School-to-Prison Pipeline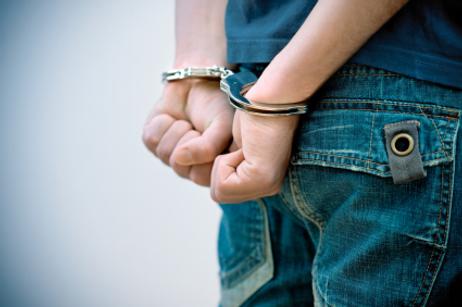 In a district where progressive discipline policies are already the norm, Denver Public Schools seek to limit student exposure to the criminal justice system, rather than criminalize student behavior.
At a time when many public schools across the country are working to add a
police presence to the school environment
,
Denver Public Schools
is seeking to do the opposite. As one of the largest school districts in the country, in a state that has seen more than its share of violence, this system is bucking the trend in an effort to plug the school-to-prison pipeline. With the help of a local activist group, the school district is changing its policies on school discipline and the involvement of the criminal justice system within the school system.
New Policy, New Discipline Procedures
Education Week
reports that Denver Public Schools recently signed an agreement with the local police department to change the way discipline is handled within the schools in the 84,000-student district. At a time when many school districts across the country are adding police in response to the recent
Newtown tragedy
, DPS is stepping back its police influence in its schools. The agreement states that school resource officers (Denver police officers working in the schools) must make a distinction between crimes committed in schools and incidents that can be handled by traditional means of school discipline.
In addition to this new policy, school resource officers must undergo annual training to help them stay up to date on these issues. School administrators will also be required to participate in the training, to ensure everyone involved in the discipline aspect in Denver Public Schools will be on the same page. The Denver contract may be the first of its kind throughout the country, so the district will now serve as a test subject on
discipline issues
facing schools across the country.
The Evolution from Zero-Tolerance
According to a report at
Color Lines
, Colorado developed
zero-tolerance policies
in school districts across the state, after the 1999 Columbine shootings at the local high school left 12 students, a teacher and two gunmen dead. The new policy resulted in a stronger police presence in schools across the state, including in Denver. It also resulted in more calls to police to handle disciplinary issues that would be handled by teachers and the school principals in the past.
"[Kids] were being ticketed [by police] and being escorted away," Tori Oritz, a DPS student, told Color Lines. "I couldn't believe what was going on. I thought it was very unfair that [police] were interfering with learning time just to deal with something that could have been dealt with by teachers or in class."
Denver Public Schools backed off its disciplinary policies to some extent, but it didn't back off of its police presence in public schools. In 2008, the organization championed a change to the zero-tolerance policy that resulted in a reduction of suspensions by 44 percent and expulsions by almost 60 percent. Referrals to
law enforcement officials
were also cut by nearly half. However, the reform efforts did not stop there, once some Denver residents saw that the impact was not felt equally among all members of the student population.
The Racial Link
Changes to the policies in 2008 did not have the same positive effect for all students in Denver Public Schools. Color Lines reports that although African American students in Denver make up 15 percent of the student population, these students made up 32 percent of the student population that was suspended, expelled or arrested. Latino students also saw more disciplinary action by police than their white counterparts. In fact, for every white student who received an out-of-school suspension during the 2011-2012 school year, five African American students and two Latino students missed valuable class time for the same reason. In addition, more minority students were subjected to contact with the
criminal justice system
, which increased their odds for additional contact with the system in the future.
"Once school resource officers are in place, you not only see these negative effects on learning, but there tends to be an increase in contact with the criminal justice system," Russell Skiba, director of Indiana University's Equity Project, told the
Huffington Post
.
That discrepancy did not escape Padres y Jovenes Unidos, which determined those numbers were unacceptable for DPS. The organization launched another fight against the school district and scored another recent victory, according to the Huffington Post. The publication reports that this organization was instrumental in bringing about the recent reforms that require training and other changes between DPS and the local police department.
The IGA
The new Intergovernmental Agreement (IGA) further clarifies the role of police in public schools, according to the
Denver Post
. The agreement states that the role will be limited to criminal threats to school safety, releasing officers from dealing with routine disciplinary matters. Those issues will be directed to school staff, including administrators or the appropriate services. In addition, officers that work in Denver Public Schools will be required to undergo training that minimizes race bias. Principals and security guards will go through the same type of training.
According to the Denver Post, the changes should result in a number of positives for the school district. Research shows that when police stop arresting students for non-criminal offenses,
dropout rates
go down and retention rates go up. By limiting the number of contacts high schoolers have with police, their contact with law enforcement can be limited overall.
Discipline reform is relatively new to Denver Public Schools and few other districts nationwide are adopting similar policies at this time. It will take some time and history to know whether Denver's approach to school discipline increases criminal activity in schools, or has the desired effect of minimizing students' exposure to the criminal justice system over a lifetime.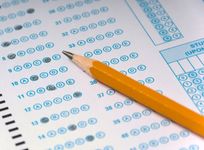 When asked to rank the quality of their child's school, most parents rated it a B average. And yet politicians would have you believe that the American public-school system is failing. How are America's public schools really doing, and how do we know?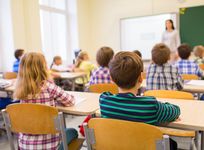 The Common Core State Standards Initiative has changed the course of education in the United States, particularly with its emphasis on standardized testing. But how does standardized testing affect teaching quality? Keep reading to find out.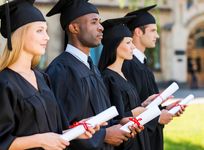 The high school graduation rate is in a constant state of change and dropout rates affect more than the individual student. Read on to learn about factors influencing high school graduation rates and what schools can do to improve them.