Is Detroit Failing its Public School Students? Test Scores Say Yes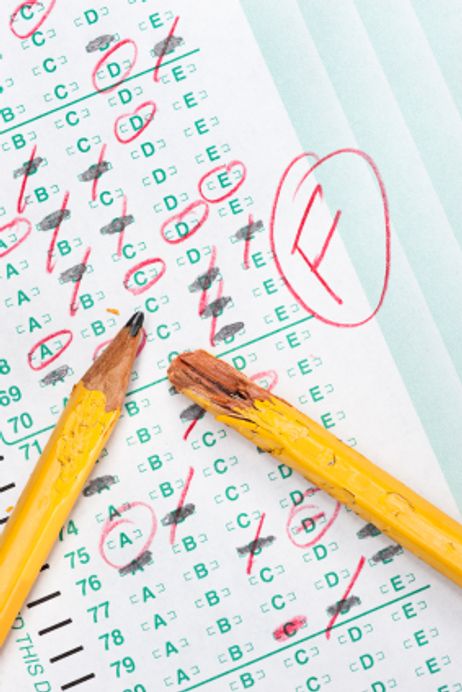 We report on dismal math and reading test scores of Detroit public school students and what's being done to bring scores up to par.
Dismal test scores have been released for
Detroit public schools
. The numbers show that not only are few Detroit students considered proficient in math and reading, improvement has been nearly non-existent over the past decade in the city. While the
schools continue to struggle in Detroit
, and throughout the state of Michigan, many proposals have been placed on the table in an effort to bring some of that long-awaited improvement. Unfortunately, few of those proposals come without controversy, and while educators and lawmakers continue to set battle lines, the students continue to suffer.
Proficiency Ratings Dismal in Detroit and Statewide
CNS News reports that according to the U.S. Department of Education, only seven percent of the eighth-graders in Detroit are considered proficient in reading. This figure comes from recent scores on the National Assessment of Educational Progress test from 2011. To make matters worse, math scores for Detroit were even lower, with just four percent of Detroit eighth-graders scoring proficient on the national math examinations.
While statewide scores are considerably higher than Detroit's, they still fail to wow any Michigan educators or parents. On a statewide level, only 32 percent of eighth-graders in public schools tested proficient in reading. Thirty-one percent scored proficient in math. This means that more than two-thirds of all public school students in the state are reading and performing math below grade level.
Another concerning fact for educators, lawmakers and residents of Michigan is that little or no improvement has been made on academic performance over the past decade. Reading statistics for 2002 were very similar to 2011, with just 32 percent of public school students reading at or above grade level. While math has gone up slightly, improvements have been slow at best. In 2000, only 28 percent of students tested proficient in math. That number has gone up somewhat, to 31 percent this year. However, with rates so low to begin with, Michigan residents were surely hoping for much higher increases in the academic performance of their youth.
ACLU Takes Matters into Its Own Hands
In response to the low test scores, the American Civil Liberties Union (ACLU) has taken matters into its own hands.
CBS Detroit
reports that the
ACLU in Michigan is suing
the
Highland Park School District
for "failing to take effective steps to ensure that students are reading at grade level as set forth by state law and Constitution." In this particular district, less than 10 percent of 11
th
grade students have tested proficient in reading and math, according to the Michigan Merit Exam. A second evaluation of students showed that the majority were reading as much as four to eight grades below their current level.
The premise of the lawsuit states that "the legislature shall maintain and support a system of free public elementary and secondary schools as defined by law." The lawsuit alleges that the failure of students to master basic math and reading skills is a violation of state law. The ACLU also claims that the district has failed to provide remedial education to students not performing at grade level. Instead, it appears these students have move through the system to the 11th grade, where many are far behind their peers in these basic academic skills.
In the lawsuit, the ACLU is asking the state to provide teachers and administrators with appropriate training, an efficient method of monitoring students and research-based instructional methods in classrooms. The organization also states in their complaint that Highlands Park school children deserve a safe, clean learning environment and updated textbooks and resources.
Other Action to Improve Schools

State lawmakers are also addressing the problems in Detroit and statewide. Recently, Michigan Governor Rick Snyder signed the "Right to Work" bill into law, which allows teachers to work in the state without joining unions or paying union dues. While legislators argue that this is a first step in improving the quality of education in Michigan, many have protested the governor's decision. Unions in the state have accused the state government of weakening the influence of unions and their ability to protect workers in a wide range of industries, including education.
Other bills involving Michigan education are also on the table, according to
mLive
. Some of the recently proposed legislation includes:
House Bill 6004/Senate Bill 1358
Expands the role of the
Education Achievement Authority
, which is currently responsible for taking over the lowest performing schools in the state. This bill would allow the agency to take over more schools for the next academic year and receive exemptions on statewide testing.
Draft for School Refunding
Involves a new way of distributing per-student funding, to ensure equality of resources for schools and educational resources throughout the state. The draft also includes provisions for students to receive a $2,500 grant to continue education at a state college if they graduate from high school early.
House Bill 5923
With many choices on the table, it appears lawmakers are working to find solutions to the public education problems in Detroit and across the state. However, with concerns over standardized test scores relatively high to date, it will be difficult to make changes in the highly-charged environment that includes parents, students, lawmakers and educators. Despite the conflicts and disagreements over how to reform education in Michigan, one thing remains clear – without successful reform, Detroit students are destined to remain in the lower percentages of the nation in terms of academic performance.
Being a teacher has never been easy but changes in federal funding and legislation have made it harder than ever for public school teachers. Keep reading to learn more.
Say goodbye to mystery meat - and all other types of meat - at public school cafeterias that are embracing the Meatless Monday trend.
Growing cases of contaminated tap water at public schools around the country are raising more than eyebrows. Learn about whether or not public schools' tap water is safe to drink.