More Schools Making Healthy Food Choices in the Upcoming School Year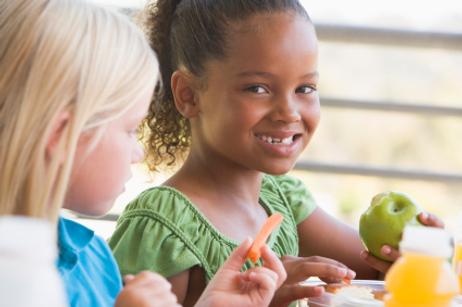 The trend of healthier cafeterias continues to blossom, with more schools making over their lunches. Tune into some of the latest initiatives that have our children's health at heart.
Weight issues among children
have become such a problem in this country that some experts are mulling over whether to deem obesity an actual epidemic. According to a report at
Explorer News
, the number of overweight children in the United States has doubled over the past three decades. Nearly 25 percent of children between the ages of 6 and 11 are considered obese by current standards. When children gain too much weight during their younger years, they are at much higher risk for conditions like heart disease, diabetes and some types of cancer. Schools have recognized the obesity problem in this country, and many are taking steps to address the issue right in their own school lunchrooms.
Bringing Nutrition to the Classroom
Students are learning how to make healthier food choices and discovering that nutrition-packed fruits, vegetables and whole grains can actually make for a tasty meal. Some schools are incorporating
taste tests
or time in the garden with their classrooms to encourage students to try new foods and enjoy more nutritious fare. We'll take a look at just a handful of the school districts nationwide that are establishing new policies to ensure students get the most nutritious fare possible during the school day.
More Healthy Food Coming to Massachusetts
Massachusetts schools are bringing nutrition into school cafeterias by
banning foods rich in sugar
and other artery-clogging substances. This district is saying goodbye to soft drinks, French fries and white bread, and introducing whole grains, fresh fruits and smaller portion sizes to the mix. The district is even considering the removal of flavored milk from their menus, although school officials are worried that the absence of a favorite beverage might cause an uproar among parents and children.
Dr. Lauren Smith, medical director of the Department of Public Health, told Boston.com, "We knew that people were going to have strong feelings about this and were concerned about overall milk consumption drop. We wanted to give schools time to prepare so it can be done in a seamless way." Dr. Smith added that most studies show a small decrease in milk consumption after such a ban, but that consumption numbers tend to rebound and return to normal within a relatively short period of time.
Missouri School District Getting School Lunch Makeover
Kennett Public School
District in Missouri serves as an example of how national programs like the Healthy, Hunger-Free Kids Act can change the overall look of a school lunch tray. This district has taken the information gleaned from the program to heart, changing the way a school lunch tray looks to Kennett students. Kids in Kennett schools will be enjoying more fruits and vegetables, dark leafy greens and whole grains when they return to school this fall. They will also get meals in line with proper caloric intake for their specific age groups. New foods are taken into the classrooms, where children can taste them and provide feedback to lunch staff.
Marion Jackson, Nutritional Director for Kennett, told the Daily Dunklin Democrat, "These food challenges are a way for us, outside of the lunchroom, to introduce new food, encourage them to try them, and get their thoughts on whether or not they enjoyed them or would like to see them added to the choices we provide at mealtime. It's been a lot of fun and the kids really love to participate. It's been successful so far."
Florida Adding Fresh Produce to School Menus
The state of Florida is taking healthy eating in schools one step further by providing an array of fresh fruits and vegetables right from Florida farms to school lunch tables. Thanks to a federal initiative, both Florida and Michigan will begin offering fresh, raw foods through the USDA's Agricultural Marketing Service and Food Nutrition Service Program. This federal program will build on farm-to-school programs that already exist in both states, according to a report at he Ledger.
Sherrie Nickel, superintendent of Polk County Public Schools, is in favor of the program. Nickel told
the Ledger
, "As someone who had a dad with a green thumb, my family always enjoyed fresh fruits and vegetables from Dad's garden. I strongly believe that those healthy eating patterns as a child contributed to my health and well-being today. I am pleased that our students will be able to access fresh items in our school cafeterias."
The Fight against Obesity in Arizona
Arizona is also working on a healthier student population, through the development of Arizona Nutrition Standards. According to Explore News, the standards prohibit a variety of unhealthy foods, including those that are deep-fried, fruit juices containing less than 100 percent fruit and whole-fat milk. Districts are also banning sports and energy drinks and carbonated beverages. Calories, caffeine, sugar and sodium are all considerations before the state allows a food or beverage into a school lunchroom.
Healthy eating paves the way to a healthier lifestyle overall, and many school districts are leading the way in educating kids about how to make nutritious choices. As school lunches begin to make the grade, perhaps those healthy eating habits will trickle to other parts of our culture as well.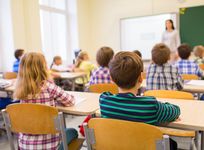 The Common Core State Standards Initiative has changed the course of education in the United States, particularly with its emphasis on standardized testing. But how does standardized testing affect teaching quality? Keep reading to find out.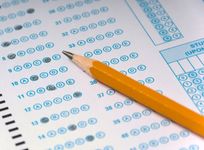 When asked to rank the quality of their child's school a B average. And yet politicians would have you believe that the American public-school system is failing. How are America's public schools really doing, and how do we know?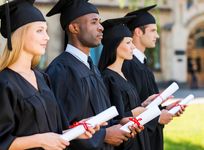 The high school graduation rate is in a constant state of change and dropout rates affect more than the individual student. Read on to learn about factors influencing high school graduation rates and what schools can do to improve them.