New Hybrid High Schools to Open in Chicago Next Fall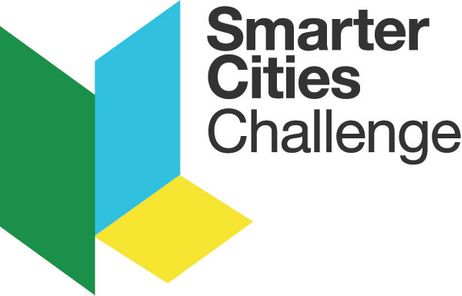 Learn about the new schools slated for Chicago Public Schools that will combine high school and college training, similar to a tech school in New York.
High School Ready and College Bound
According to a report at the
Chicago Tribune
, the new school will offer students the opportunity to complete high school and move to a community college degree all in a single location. The schools will allow students to work at their own pace, but the expectation is that most students will take a full six years to complete the program. Areas of study will primarily focus around those that are pertinent to current industries, such as
math, science and engineering
. However, English literacy and comprehension will also be stressed within the program.
This video highlights changes in the Chicago Public Schools.
An article at the
Imperfect Parent
explains how this program will be a boon not only to students who want to pursue a postsecondary education, but
those who want to enter the workforce right after school
. Those initiating the program are concerned about the fact that while unemployment rates remain at an all-time high across the country, many industries are unable to fill open positions with skilled workers today. This program is designed to fill that niche, ensuring students are trained for industries (like IT) that have the greatest need.
"What we have been saying for quite a while is that even though there is a high unemployment rate, it is very difficult to find skilled people," Jeff Owens, the president of a major manufacturing company in the area, was reported saying at Huffington Post.
Partnering with IBM to Offer Students a Future in Technology
The program will be done in partnership with IBM, and students who complete the program will have the opportunity to pursue entry-level positions with the company. While in school, students will also be paired with IBM mentors that will help them create a path to college beginning as early as ninth grade.
This video explains the IBM Challenge to the Chicago Schools.
"If we're really going to meet commitment to young people to say, 'You're going to be prepared for entry-level jobs in a good-paying career, not just a job that leads to a dead-end,' they're going to need an associate degree," Robin Wilner, an IBM executive overseeing the high school program in Chicago, told the Tribune. "This is not about narrowing a student's opportunity. It's saying not only will you be first in line for a job at IBM, but also prepared for a IT career [elsewhere]."
In addition to offering possible employment after school, the hope is that the new high school model will help students remain in school until graduation as well. With a purpose and direction in education, students may exhibit fewer disciplinary problems and better focus, beginning in ninth grade and continuing all the way through the high school and post-high school years.
"The relevancy element is fundamental," Jean-Claude Brizard, CEO of Chicago Public Schools, told the
Huffington Post
. "If the program is a dead end, you're going to have discipline issues. But when you have programs kids have made an active choice to be a part of, and they see progress, that 'I could actually get a job out of this, or I could go to college,' you'll find them behaving in a much better way."
Who Foots the Bill?
The new program is made possible by a $400,000 "challenge grant" offered by IBM, according to a report at the Huffington Post. The pilot program will involve five Chicago high schools to start with, although it is not yet known if it will consist of current schools that are revamped to accommodate the program or completely new institutions. The pilot program is slated to begin during the 2012-2013 school year and will be modeled after a New York school that also partners with IBM for a similar purpose – Pathways to Technology Early College High School.
Because IBM is an active partner in this new Chicago program, they will have direct involvement in the hiring of instructors, as well as mentoring students. This month, the company plans to begin screening teachers currently working within the Chicago Public School system to determine which ones might be interested in receiving the necessary training to be a part of the program.
The new Chicago high schools will be modeled after a prototype in New York City, Pathways to Technology
Early College High School
. According to the
school's website
, this new NYC high school offers students the opportunity to pursue college and professional lives more quickly and efficiently by combining training and an associate degree program into the high school environment. Students receive the skills and training necessary to move seamlessly into a professional career in the IT industry or additional postsecondary education at the university level.
As the new high school model launches in Chicago, school officials are optimistic that this new brand of high school can better prepare students for careers right out of their secondary education. With five new schools coming in less than one academic year, it won't be long before we discover whether the face of high school education will be transformed around the country.
This video outlines the Chicago Challenge.
Questions? Contact us on Facebook. @publicschoolreview
Being a teacher has never been easy but changes in federal funding and legislation have made it harder than ever for public school teachers. Keep reading to learn more.
Say goodbye to mystery meat - and all other types of meat - at public school cafeterias that are embracing the Meatless Monday trend.
Growing cases of contaminated tap water at public schools around the country are raising more than eyebrows. Learn about whether or not public schools' tap water is safe to drink.