Truancy Becoming Big Problem in Chicago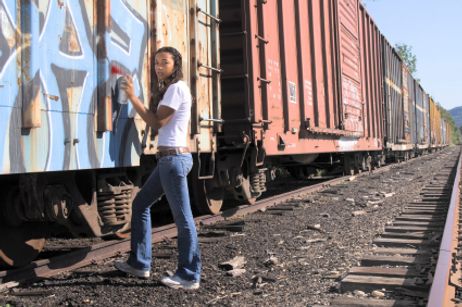 We report on the stunning numbers regarding absenteeism in Chicago schools and how those numbers may be having a serious impact on completion and success rates in the city.
As discussion continues over how to fix
Chicago's troubled school system
, one topic remains conspicuously absent from the equation – the truancy trend in Chicago's youth. A recent investigative report by the
Chicago Tribune
found that during the previous school year, 32,000 students in the Chicago school system missed four weeks of class or more. Those statistics have many educators concerned, since truancy affects students and schools on many different levels.
The Impact of School Truancy
According to the
Advantage Press
, truancy can impact students and communities in a variety of ways. Statistics from the newsletter show:
A recent sampling of Miami court records showed that nearly three-quarters of prosecuted teens had been truant.
Two-thirds of teens arrested for truancy have also tested positive for drug usage.
A large portion of violent crimes in San Diego (44%) occur during school hours.
Nearly 10 percent of 15-year-olds are truant at least once a week in this country.
Minneapolis was able to cut daytime crime by more than two-thirds when police began going after truant students.
There is little doubt that truancy impact both students and communities in many negative ways. However, keeping kids in school can be easier said than done – particularly in areas of extreme poverty where parents are more interested in keeping food on the table than keeping kids in school. In Chicago, the prevalence of truancy has resulted in the following:
Low completion rates for Chicago public schools
Unsupervised children on city streets during school hours
Inability to break cycle of poverty
Less funding for schools dependent on attendance for money
Despite the many negative effects of truancy, school officials have been unable to find many viable solutions to the problem. Many potential responses have been tried and discarded, possibly because they cost too much or they were ineffective. Even programs that showed promise have often had to be dropped as funding cuts have forced the district to make hard choices.
Problem Begins Early
Truancy is not a problem restricted to secondary students in Chicago. The Chicago Tribune reports that during the previous school year, 19 percent of kindergarten students were listed as chronic truants because they missed nine or more days of school with unexcused absences. When children begin missing school at such a young age, there is a greater likelihood they will become detached from the school environment completely and the truancy problem will continue.
Elementary truancy is particularly pronounced among
minority students
in the Chicago area. According to the Chicago Tribune study, more than 20 percent of African-American students missed at least four weeks of school during the previous school year. That compares to eight percent of Hispanic students and seven percent of white students. One possible contributing factor to these numbers is the fact that a higher percentage of the African-American community in Chicago lives in the South and West sides of the city, where poverty, crime and gang activity runs rampant.
"I've had kids come in and miss a year or so of school without blinking an eye," Shawn Jackson, principal of
Spencer Elementary Technology Academy
, told the Chicago Tribune. Spencer is comprised of nearly all African-American students. "I have 10-year-olds staying home to watch a five-year-old sibling. If the parent or guardian can't afford to take off work, the next person in line has to step up."
Fighting Truancy in Chicago
Many tools have been implemented in hopes of reducing the truancy rate in Chicago. Some of those tools, according to the Chicago Tribune, include:
Hotline – The school system offers a hotline number for residents of the city to call if they see a child out of school during school hours. The calls are records and recordings are monitored by Chicago Public Schools.
Robocalls – When a child does not show up for school by a particular time, a robocall is placed to the student's home. After a certain number of absences, mailings are also sent to the student's address. Unfortunately, poverty and transience can make it difficult for schools to keep updated contact information on all their students.
Check and Connect Mentors – Mentors are specially trained to make contact with students who have been identified at risk by the school district. These mentors make weekly visits or calls with the students that have demonstrated attendance problems, in hopes of meeting immediate needs and addressing issues that are keeping the children out of school.
Funding – The state provides Chicago schools with funding each year that is specifically earmarked for truancy programs. Funding is used to staff "re-engagement centers" that focus on truancy and dropout issues within the school district.
One small Illinois town near the Iowa border has also found an effective solution to truancy that could be used as a model for Chicago schools.
San Francisco Gate
reports that Galesburg has hired truancy officers that make home visits to determine why children are not in school. These officers are also authorized by the town to issue $75 tickets to the parents of truant children. In some cases, workers will also provide necessities to help children get to school, such as shoes or an alarm clock.
While this system has shown to be effective in Galesburg, it is difficult to predict whether it would have the same positive effect on the city streets of Chicago. However, with truancy proving itself as a serious factor in the success of Chicago youth, it seems no solutions should be off the table until the most effective solutions are finally found and implemented.
Being a teacher has never been easy but changes in federal funding and legislation have made it harder than ever for public school teachers. Keep reading to learn more.
Say goodbye to mystery meat - and all other types of meat - at public school cafeterias that are embracing the Meatless Monday trend.
Growing cases of contaminated tap water at public schools around the country are raising more than eyebrows. Learn about whether or not public schools' tap water is safe to drink.