Utah on its Way to Banning Sex-Ed in Schools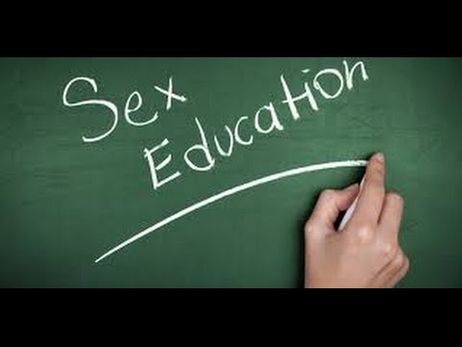 The new bill, which has already passed state lawmakers, would ban public schools from teaching about contraception or sexually transmitted diseases. If it is signed into law by the governor, it will be the most conservative law in the country regarding sex education in schools.
Utah may boast the most restrictive
sexual education
laws in the country if a new bill passed through state legislature is signed into law. The new law would restrict schools from teaching any type of sex ed in public schools outside of abstinence and would prohibit
discussion on contraception
and sexually transmitted diseases. Despite the fact that this bill has passed in both the state House and Senate, there is plenty of opposition to the bill with state lawmakers, educators and even parents.
About the Bill
Referred to as HB363 and sponsored by Bill Wright (R-Holden), this bill would define sex-education in the state of Utah as abstinence-only and would ban schools from providing instruction on sexual intercourse, homosexuality, contraceptive methods and sexually transmitted diseases. According to Deseret News, Wright sponsored the bill as a response to what he called "inappropriate material" presented in classrooms. Specifically, Wright was opposed to material produced by Planned Parenthood being distributed to students. Wright said he believes sex education is something that should take place in the home, rather than the school.
Currently, Utah schools are allowed to offer sex-education courses with some restrictions attached. Schools are allowed to provide instruction about sexual intercourse and contraception without advocating for it. The classes are offered on an elective basis, so parents can choose not to have children take the course if they don't want them to.
"A lot of our schools are already teaching abstinence," Wright told Deseret News. "This will help us set a path in the future where our curriculum doesn't get highjacked."
According to
The Slatest
, 37 states in the U.S. require abstinence to be taught as a part of their sex-ed curriculum. Out of those states, 26 require that schools teach abstinence is the only sure way to prevent pregnancy or sexually transmitted diseases. If this law passes in Utah as it is currently written, it would become the most restrictive sex-education policy in the country.
"Utah is by far the most restrictive policy out there," Rebecca Wind, spokesperson for the Guttmacher Institute, which tracks reproductive policy, told the
Chicago Tribune
. "There are no other states that…don't allow birth control discussion at all, in the way that the Utah legislation does. So it is unique in that respect."
Those in Favor of HB363
In a state legislature that is predominantly Republican, HB363 has received plenty of positive responses. Many agree with Wright that the place to educate children about such private matters is in the home, not the public school environment.
"To replace the parent in the school setting, among people who we have no idea what their morals are, we have no ideas what their values are, yet we turn our children over to them to instruct them in the most sensitive sexual activities in their lives," Republican state Sen. Stuart Reid told The Slatest.
Sen. Mark Madsen (R-Lehi) agreed with Reid. Madsen and told
Deseret News
that the system is wrong if parents are sending kids to school to learn about sex and schools are sending kids home to learn how to read. He stated that it is important to define the roles both parents and schools play in the education of a child. Several other Republican senators agreed with Wright, Reid and Madsen, stating that matters this personal should be discussed with parents, rather than those outside the student's family.
Opposition to the Bill
While many were in favor of the bill – enough to pass it through both the House and Senate – others felt the step went too far in restricting the education of Utah youth. While support of the bill fell primarily along party lines, a handful of Republican senators sided with the Democrats on the issue. One senator who had qualms about the bill was Sen. Peter Knudson (R-Brigham City), who agreed that a bill to encourage abstinence was ideal, but not very realistic.
"You can't just pull the covers over your head and say 'abstinance only!'And think that's going to do it," Knudson told the
Daily Herald
. "That isn't going to do it."
Knudson explained to the Daily Herald that he was concerned some parents wouldn't feel comfortable or qualified to talk to their children about sex. Knudson, a dentist, said that while he did have the "sex talks" with his kids, it was not a comfortable thing to do.
"I think to myself with the education that I have had, I have some hesitancies about parents who have had no education in these areas," Knudson said.
The Chicago Tribune reports that numerous Democrats in the House and Senate voiced concern over whether parents would offer sufficient instruction to their children in these matters. Some were worried that a lack of sex-education in schools could increase the rate of
teen pregnancy
and sexually transmitted diseases. The Tribune cited a study published recently in the Archives of Pediatric and Adolescent Medicine that showed states with more comprehensive sex-education programs had lower teen birth rates. However, those figures appeared to be offset by other variables, including race, income levels and religion.
Now that the bill has passed both the House and Senate in the state, the next step would be the desk of Republican Governor Gary Herbert. While many expect Herbert to officially sign the bill into law – he has expressed his support for the bill already – the governor's office has not yet made an official statement as to Governor Herbert's intent. Because there were revisions to the bill during the legislative process, the governor will need to review the bill once again before he makes his final decision.
Being a teacher has never been easy but changes in federal funding and legislation have made it harder than ever for public school teachers. Keep reading to learn more.
Say goodbye to mystery meat - and all other types of meat - at public school cafeterias that are embracing the Meatless Monday trend.
Growing cases of contaminated tap water at public schools around the country are raising more than eyebrows. Learn about whether or not public schools' tap water is safe to drink.