Which School Is Best: Public School vs. Charter School vs. Magnet School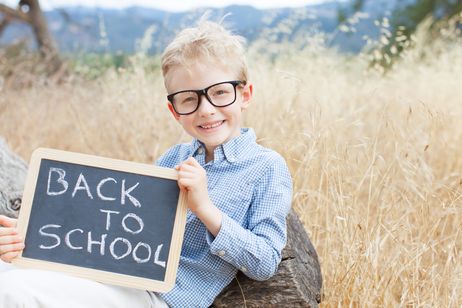 Many people assume that public school and private school are the only two options but there are actually several kinds of public school. Keep reading to learn more.
There are nearly 50 million students enrolled in U.S. public schools and another 6 million attending private schools. Depending where you live, you may have the option to choose where you send your child to school, but how do you make a smart choice? The first step is to learn the difference between the different types of public and private schools. Once you have a deeper understanding of the options, you can think about your child's individual needs and preferences to make the smart choice. Keep reading to learn about traditional public, charter, and magnet schools in particular.
The Pros and Cons of Public School
A public school is one that receives funding from local, state, and federal government funds which means that they are required to admit students who live within the district. A private school, on the other hand, is one that gets its funding from a private organization or from private individuals. This means that they are able to choose which students they do and do not admit based on whatever criteria they decide.
While private schools do have their advantages, you can tell by the statistics already mentioned that more students attend private school than public school. But what are the pros and cons of public school, and what are the different types? Below you will find an overview of the pros and cons for public school and the following section will provide information about two types of public schools – charter schools and magnet schools.
Pros for Public School:
Public school is typically more conveniently located and may provide bussing to and from school for students who live in the district.
Most public schools offer clubs, activities, and after-school programs for students to take part in.
Teachers of public schools are required to be certified by the state – this is not always the case with private school.
Public schools are required to meet certain state standards which may help to keep the quality of education high.
Children get to attend school with their friends and neighbors as long as they all live in the same district.
Attending public school is free – most private schools charge tuition, though scholarships are sometimes available.
Cons for Public School
Class sizes at public schools can sometimes be fairly large which may limit the amount of individual attention your child gets.
Funding for creative and extra-curricular programs can be limited in some areas which may prevent your child from having access to those programs.
There is some debate about state requirements for standardized testing causing schools to focus more on teaching their students to pass a test than focusing on their education.
Public schools do not always offer programs for academically advanced students or for students who have learning challenges.
Now that you know a little more about traditional public school, you may be wondering about how the different types of public school work. Keep reading to learn about charter schools vs. magnet schools.
What is a Charter School vs. a Magnet School?
The first charter schools started to pop up during the 1990s and though they are technically public schools that get tax money, they may also receive private funding from a sponsorship group. Charter schools must still adhere to standard state requirements for curriculum, but they have some freedoms that most traditional public schools lack. For example, they are not bound by school boards or scrutinized by governmental authorities. Many charter schools step outside the box of standard public education practices and many specialize in a certain area such as the arts or technology. Some charter schools are specifically targeted toward giving students and many offer smaller class sizes and more individualized attention than traditional public schools.
The first magnet schools were launched during the 1970s in an attempt to desegregate the public school system by encouraging students to move outside of their district to attend school. A magnet school is a type of free public school that are known for special programs and for following high academic standards. Like charter schools, they may specialize in a certain area and students must apply to be admitted. Again, magnet schools are free but some offer boarding so that students from other districts can attend the magnet school.
Which School is Right for Your Child?
When choosing a school for your child, there are many things you need to consider. If you know that private school is not an option, you still have several different options for public school, depending where you live. Though there may only be one traditional public school in your district, you should expand your search to see if there are any charter schools or magnet schools in your area that are accepting students.
Remember, these are public schools which allow students from other communities to attend, though an application may be required. Here are some things to consider as you think about where to send your child to school:
Where are the schools located and do any of them provide transportation? If you live in the district your child can probably get a bus to school but some charter and magnet schools don't provide transportation for children outside the district.
What are your child's educational needs? Is your child an average student, is he gifted, or does he need some extra help to learn? Certain schools offer programs for gifted students and others for those with learning challenges. Take the time to understand your child's individual needs so you can choose the school that will best meet those needs.
Is there an application process? While your child qualifies for public school simply by living in the district, some charter and magnet schools have application requirements and may also require placement testing.
What is the focus of the school? Many traditional public schools follow a core curriculum mandated by the state while charter and magnet schools have a little more freedom with their educational standards. If your child has a particular gift or interest, think about a school that focuses on that area.
Are there any openings? Many charter and magnet schools have a limited number of spaces for students – this is why they take applications. Even if an application isn't required, the school may not always have an opening so you might have to wait for your child to be accepted.
In addition to answering all of the questions above, you should schedule a visit to each of the schools you are considering. Visiting the school will help you to get a feel for what kind of learning atmosphere it provides to see whether it might be a good fit for your child or not. It will also help for your child to meet some of the teachers, especially if the school requires an application.
Choosing the right school for your child isn't easy but it is one of the most important decisions you'll make in your child's early life. The quality of your child's education will set him up for either academic success or academic failure and it could impact the rest of his life. If you are faced with the decision of where to send your child to school, consider the information provided above and take the time to evaluate all of your options for traditional public schools as well as charter schools and private schools. The more you know, the more information you'll have to go on when making this decision.
Being a teacher has never been easy but changes in federal funding and legislation have made it harder than ever for public school teachers. Keep reading to learn more.
Say goodbye to mystery meat - and all other types of meat - at public school cafeterias that are embracing the Meatless Monday trend.
Growing cases of contaminated tap water at public schools around the country are raising more than eyebrows. Learn about whether or not public schools' tap water is safe to drink.