Each year, the U.S. Department of Education recognizes hundreds of public and private schools across the country for their commitment to educational excellence and their ability to overcome outstanding odds to properly educate their students. These schools receive the National Blue Ribbon of Distinction, an award reserved for schools that boast students who meet and maintain high educational goals. The Blue Ribbon Award celebrates the idea that all students, regardless of background, ability or location, deserve an excellent education. The current winners are listed on the U.S. Department of Education website.
What is a National Blue Ribbon of Distinction?
According to the National Blue Ribbon website, "The National Blue Ribbon Schools Program honors public and private K-12 schools that are either academically superior in their state or that demonstrate dramatic gains in student achievement." Schools at all levels – elementary, middle and high schools – are eligible for the award. Each school that is given the honor of a Blue Ribbon Award shares several key characteristics: they have administrators and teachers who are dedicated to high standards of learning for all students, they engage in data collection and analysis to determine the efficacy of instruction and assessment, they have students who demonstrate academic excellence, and they undertake professional development to stay at the forefront of best practices.
The award has been given out since 1982, evaluating student achievement with measurable characteristics that help identify not only the high achievers, but also those schools that have achieved despite difficult odds. The award is particularly focused on schools that have overcome hurdles like poverty, tight budgets and high teacher turnover to produce student achievement well beyond their means.
Benefits of the National Blue Ribbon Program
The National Blue Ribbon of Distinction serves a number of different purposes. First, it identifies the highest achieving schools in the country, using standards that correctly interpret student performance and improvement. Second, the program makes criteria available to all schools to help them evaluate their current quality status and find appropriate places for improvement.
Finally, the National Blue Ribbon program facilitates the exchange of information between the award-winning schools and those looking for solutions to their own obstacles. The recognition some schools receive stimulates the efforts of other schools to achieve the high standards as well. Because proven programs are shared among all schools, lower-achieving institutions have models to help them raise their own bar and vie for the award in subsequent academic years.
Eligibility for National Blue Ribbon Status for Public Schools
Schools that are interested in achieving National Blue-Ribbon status must meet several criteria.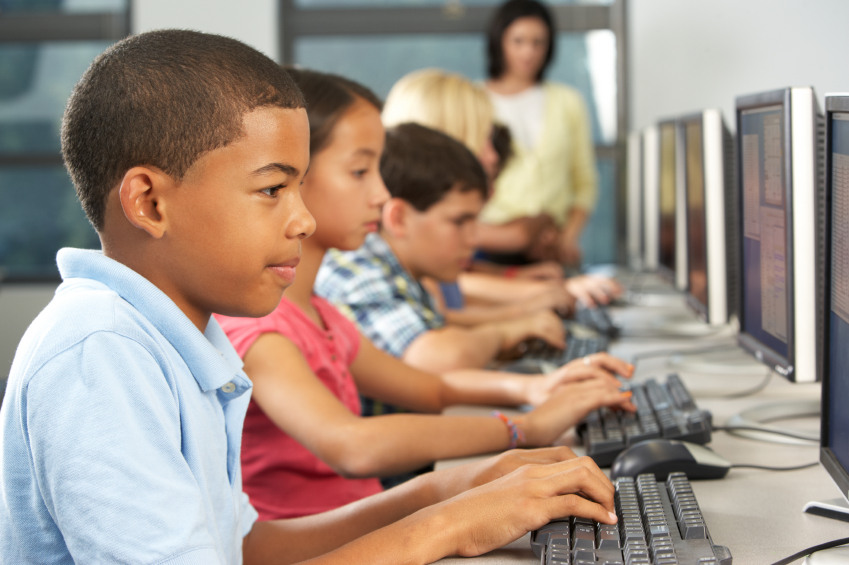 First, public schools must demonstrate Adequate Yearly Progress (AYP) for at least three consecutive years, including the year in which the school is nominated for the award. Second, at least one-third of all schools nominated must have a student body in which at least 40 percent of students are disadvantaged in some way. Lastly, one of the following criteria must be met, depending on the category the school falls into:
Exemplary High Performing Schools – To be eligible to be a high performing school, schools must score at the highest performance level on tests referenced by the national norms in the most recent year tested. This means that schools must rank in the top 15 percent of all schools on state assessments in both reading and mathematics. Each subgroup of students at the school must also be in the top 40 percent in the state on state assessments. Additionally, high schools must have a graduation rate that ranks in the top 15 percent of all schools in their state in order to be considered a high performing school.
Exemplary Improving Schools – These schools are recognized for closing the achievement gap, most notably in terms of subgroup performance on state tests. Improving schools must demonstrate that subgroups have, over the last five years, shown greater improvement on math and reading scores than all tested students in the state. Schools must rank in the top 15 percent of schools in the state in terms of the improvement of subgroup performance. All subgroups in the school must additionally be in the top 40 percent of schools in the state in terms of reading and math performance. Graduation rates for high school subgroups must also be in the top 40 percent in the state for that subgroup in order to be eligible for this award.
Both private and public schools can be eligible for the National Blue Ribbon of Distinction if they fit into one of these two categories. Typically, chief state school officers make nominations to the U.S. Department of Education, and the number of schools that can be nominated is directly proportionate to the state's population. Other organizations that may nominate schools for the National Blue Ribbon Award include the Council for American Private Education, Bureau of Indian Affairs and the Department of Defense Dependents Schools.
Charter Schools and Private Schools Making the Grade
Of the 236 public schools that received the National Blue Ribbon of Distinction in 2013, 12 were public charter schools. These institutions are governed by a private charter, but receive public money like any other public school. Charter schools receive waivers from the public school district in exchange for promising to produce higher academic results. These schools are typically monitored for anywhere from three to five years to ensure they keep up their end of the bargain in terms of academic achievement.
The 12 charter schools receiving the National Blue Ribbon of Distinction this year span the nation, from Delaware to Oklahoma, and Minnesota to Florida. Peter C. Groff, president and CEO of the National Alliance for Public Charter Schools said, "Public charter schools are among the nation's top schools, and the Alliance congratulates the educators and families who have worked to bring high-performing schools into their communities."
Fifty private schools from across the nation were also recognized for this year's National Blue Ribbon of Distinction. Private schools are held to a higher performance standard than public schools. Private schools must place in the top 15 percent in the nation on national tests of reading and mathematics, or if a state test is administered, the school must place in the top 15 percent in the state. Subgroup performance must be similar to that for all students tested as well. Additionally, graduation rates at private high schools must be at least 95 percent in order to be nominated.
The National Blue Ribbon of Distinction is a prestigious award that exemplifies excellence in education. Students who attend these schools have the satisfaction in knowing their educators and staff are equipped to help them succeed academically, no matter what their background and income level might be. Thanks to the sharing of resources, schools that did not make the distinction can also improve their standards using the models that schools set before them as a guide.
Questions? Contact us on Facebook. @publicschoolreview