Lawsuit Filed to Stop Student Transfers in Missouri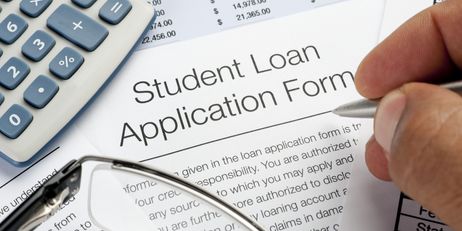 Stay abreast of the loss of accreditation for Kansas City Schools. Now, suburban school districts are heading to court to stop student transfers to their districts until cost and eligibility issues are resolved.
When
Kansas City Public Schools lost their accreditation
in September, many predicted that when that decision went into effect January 1, 2012, there would be a mass exodus of students from
Kansas City Public Schools
to neighboring school districts. While this prediction is shaping up to be somewhat accurate, some surrounding suburban school districts are taking measures to keep student transfers to a manageable number. For five school districts, a court action may be required to ensure the changes coming to Missouri schools do not hit them where it hurts most – right in the pocketbook.
Student Transfers: Who Pays?
Currently, Missouri law requires unaccredited districts to pay to send students to accredited district nearby if the students request the transfer. However, according to a report at the Huffington Post, the cash-strapped Kansas City Public Schools district has admitted it cannot afford to pay for bus transportation for transfers outside the three closest school districts. The Kansas City Board of Education has not addressed the issue of tuition costs, leaving neighboring school districts wondering if they will get reimbursement for the additional students they are called upon to educate.
In addition, the district will not authorize transfers for students that have not attended a
Kansas City Public School
for at least two full semesters. According to the five suburban school districts launching a lawsuit against
Kansas City Public Schools
, there is no precedent for setting limits like this on student transfers. In fact, the school districts in question allege that KCPS is breaking the law by attaching such a requirement to their transfer eligibility.
"We are all caught between an effort to comply with the law on the one hand and the pressure of a timeline to implement our own interpretation of the law on the other hand," a
Kansas City Public Schools
official stated. "However, the most important variable, the educational disruption to the families and students must not be overlooked. Careful thought and planning are needed prior to the implementation of such a complex process."
Other school districts agree that the transfer process must be handled carefully, but their focus is understandably on who foots the bill for the influx of students into their schools. In an age of
tight budgets
, additional students can make or break a school's financial health, particularly when the school district that ends up with the students is not the one receiving
tuition funding
.
Getting the Courts Involved
In filing their lawsuit, the five school districts –
Blue Springs
,
Independence
,
Lee's Summit
,
North Kansas City
and
Raytown
– are requesting a resolution that forces KCPS to comply with state law in terms of student transfers. Center School District has recently joined the effort as well. The districts have said they will not accept any students from the
Kansas City Public Schools
District until that resolution is determined.
The districts are asking the court to delay any student transfers through a temporary restraining order until the question of tuition and transportation payments has been adequately addressed by both sides of the issue. The districts assert that since the transfers may be coming in the midst of the school year, schools and districts do not have time to accommodate the mass of students that may want to make the move. At this time, hundreds of inquiries from
Kansas City Public School
parents have been flooding surrounding district offices. According to a report at
St. Louis Today
, a Jackson County Judge scheduled a hearing at the end of 2011 to determine whether the five school districts have a legitimate complaint against KCPS.
"The petitioners will suffer financial challenges and strain as they attempt to meet the needs of their current students and simultaneously provide teachers, space and educational supplies for the additional students," the lawsuit states. "Moreover, the accredited districts may face suit from their own taxpayers who could claim the accredited districts are impermissibly using local funds to educate non-resident students."
And the Verdict Is…
With the threat of a chaotic return to school after winter break looming, the districts involved in the lawsuit received bad news on the status of their lawsuit. According to a report at KansasCity.com, the Jackson County judge assigned to the case decided against the temporary halt of student transfers until an agreement could be reached between districts. However, in another hearing scheduled for January 12, the districts will get another chance to seek a preliminary injunction to halt student transfers. This initial ruling does not affect that decision in any way at this time.
Independence Superintendent Jim Hinson told KansasCity.com that the judge's ruling "does not change the fact that in order to comply with state law,
Kansas City Public Schools
must provide tuition and transportation consistent with Independence School District board policy before any transfers can take place."
Duane Martin, an attorney for the school districts that filed the lawsuit, state that the temporary restraining order was wanted, "so we wouldn't have kids showing up at our schools and then have to turn them away."
However, those opposed to the temporary restraining order said the court order would make a difficult situation more challenging. An attorney for KCPS, Allan Hallquist, told the court that the restraining order would have made "a complicated situation even more complicated."
While suburban school districts brace for the expected influx of students this week, there is still hope that the legal system will take control of the process to ensure fairness for everyone involved. In the meantime, the issue of who foots the bill for students coming out of an unaccredited school district still needs to be definitively answered.
Being a teacher has never been easy but changes in federal funding and legislation have made it harder than ever for public school teachers. Keep reading to learn more.
Say goodbye to mystery meat - and all other types of meat - at public school cafeterias that are embracing the Meatless Monday trend.
Growing cases of contaminated tap water at public schools around the country are raising more than eyebrows. Learn about whether or not public schools' tap water is safe to drink.