New Active Shooter Policies Coming to Alabama Schools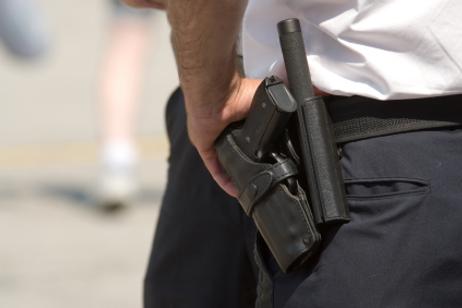 Alabama schools, including those in the large district of Mobile County, will institute new "active shooter" policies in partnership with the Alabama Department of Homeland Security.
In the aftermath of numerous
shootings at schools
and elsewhere that plagued the nation during 2012, school districts around the country are reevaluating the effectiveness of their safety plans. In Alabama, one of the largest school districts in the country,
Mobile County
, is joining with the rest of the districts in the state to establish active shooter policies and other changes to school safety. The proposed changes are accompanied by plenty of debate, as districts are forced to look at controversial policies involving gun ownership and
armed security in public schools
.
Active Shooter Policies First on Drawing Board
AL.com
reports that the first policies to be given serious consideration by the state board of education will be those involving active shooter scenarios. The board recently voted unanimously to approve a resolution to implement a new active shooter policy in all public schools throughout the state. This new policy includes active shooter drills twice annually, with training for school staff to be overseen by the Alabama Department of Homeland Security.

"We want to make it more difficult for the bad guys to get access to our schools," Mary Scott Hunter, member of the board of education, told AL.com.
According to
Dothan First
, the active shooter drill will differ from the standard "lock down" drills that have previously been done in schools. The new drills will specifically address the issue of an intruder entering the school. Appointed school personnel will go through a training program by the state's department of homeland security specifically to deal with active shooter scenarios. Training by the department will be up and running within a month's time, ensuring new policies involving active shooter scenarios will be implemented sooner, rather than later.
The Daily Home reports that schools in Alabama currently have two "lock down" drills every year, as well as drills for weather situations and fire. Some districts are also managing school-by-school safety assessments to identify specific areas of security weakness and ways to improve security in those areas. Schools are performing practical steps to increase
school security
, including minimizing access points into the schools, and locking both external and internal doors at all times.
Police Officers Coming to Some Schools
Some schools in Alabama are also bringing in police officers as second school resource officers in schools. These
police officers
spend a significant portion of their work days walking school hallways, talking to students and staff and monitoring the surrounding community. These officers also bridge the gaps between the local police department, school staff and others in the community that can take an active role in improving the safety of the schools within that district.
The Daily Home
reports on one particular School Resource Officer that has been hired to the
Sylacauga school system
in Alabama. Officer Willie Kidd spends his days inside Sylacauga schools, getting to know students and staff. Kidd also works with the surrounding community to coordinate concerns between local authorities, police departments and school officials.
"In the past, it was either an incident happened in school or it happened in the street, and the two didn't intersect at all," Kidd explained to The Daily Home. "With the SRO (school resource officer), you know what's going on in school and on the street to give everybody a better understanding of what students are dealing with, because their life continues beyond the school day."
Moving Beyond Controversy
In addition to the current security procedures already implemented in schools, and the addition of active shooter policies, other proposals are in the works in Alabama and elsewhere around the country. Another article at
AL.com
reports that two state lawmakers have proposed the addition of
armed educators in schools
– either by allowing certain personnel to carry guns or train as reserve law officers. Those in favor of such a policy believe that the addition of armed personnel would act as a deterrent to would-be shooters and provide necessary security should an intruder come into the school.
Despite support for such proposals, many Alabama educators and lawmakers have opposed such a move, voicing opinions that weapons possession on school grounds should be limited to authorized law enforcement officials. Currently, state law specifically prohibits the carrying of weapons into schools by anyone other than police officers, and many want to keep that rule in place, despite additional concerns over school safety. Alabama's State Superintendent of Education has urged state lawmakers to move past this controversial proposal to other security steps that can be implemented without undue controversy.
Additional Security Policies to be Implemented in Atlanta
In addition to the new active shooter policies, Alabama lawmakers have introduced the Healthy Kids and Healthy Families Coalition, which is designed to provide state services to families in need, including
mental health services
. Addressing the issue of mental health in light of recent shootings is another major concern for lawmakers and educators across the country. This coalition will be funded with a budget of $5 million, re-distributed from other education programs in the state.
As state lawmakers and educators are looking at other ways to beef up security in Alabama schools, Bice has warned against adopting a one-size-fits-all approach to school security policies and funding. The state superintendent has warned this approach could take funding from areas that need more security procedures in place, and give it to school districts that don't require as much funding. Instead, Bice wants to encourage an individualized approach that addresses security needs at the district and school levels, for better allocation of resources overall.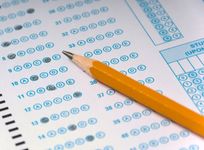 When asked to rank the quality of their child's school, most parents rated it a B average. And yet politicians would have you believe that the American public-school system is failing. How are America's public schools really doing, and how do we know?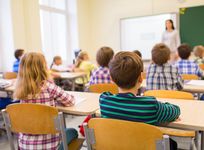 The Common Core State Standards Initiative has changed the course of education in the United States, particularly with its emphasis on standardized testing. But how does standardized testing affect teaching quality? Keep reading to find out.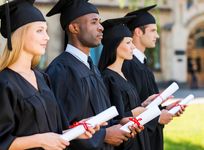 The high school graduation rate is in a constant state of change and dropout rates affect more than the individual student. Read on to learn about factors influencing high school graduation rates and what schools can do to improve them.