New Utah Bill Would Offers Funding Directly to Students, Rather than Schools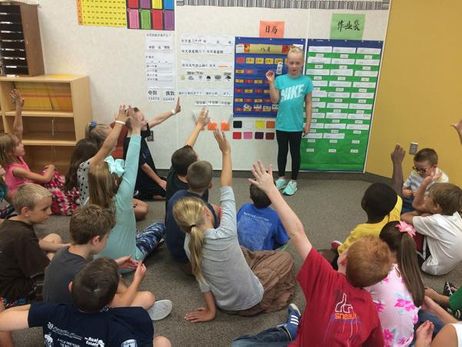 A new bill introduced in the Utah senate would take student funding provided to public schools and give it directly to students – to use for public school, charter school, online school or private school. We'll examine both sides of this heated issue.
A proposal to give state funding directly to high school students, rather than public schools, continues to be hashed out by Utah lawmakers. The bill would take per-pupil funding and put it into a savings account for the individual student, rather than sending it directly to the local school district. This money could then be used by the student to pay for public or
charter school
,
online classes
, or even
courses at the college level
. Like other bills touting
school choice
, this proposal has been met with strong opinions on both sides of the aisle.
About HB123
The new bill, dubbed HB123, is a proposal that would put money into the hands of students and their parents, rather than the school system. The bill was originally introduced by Republican state Representative John Dougall, according to the Huffington Post. Dougall believes that his bill would offer a number of advantages to Utah high school students, including the creation of more competition between schools, which could raise the bar on the quality of education in the state overall.
"Today what we have is top down funding and we know many of the challenges that come with top down funding," Dougall told the
Huffington Post
. "HB123 is what I call grassroots funding where we fund the student rather than institutions."
Dougall estimates that the current funding amount students would expect to receive from the state would be approximately $6,400 per student, per year, based on current funding amounts. Instead of going to the school district, the money would be placed in a savings account for the individual student, where it could then be used to pay for whatever education choices the student and his parent make. According to the
Salt Lake Tribune
, the money could be used for public school classes, charter schools or online high school courses.
Students who qualified could also opt to take eligible courses at public and some private non-profit Utah colleges. All the participating schools and districts would be able to determine the cost of their individual classes, based on resources required and other factors. Money left over at the end of the year could be earmarked for college expenses once the student graduates from high school.
Potential Benefits of the Bill
Dougall stated in
Education News
that his new bill would put funding into the hands of parents and students, which would force schools to serve their pupils more effectively. While Dougall admits there are a number of details still to be ironed out of his bill, he believes giving parents the power to determine their children's education is the best way to ensure schools respond directly to the needs of their students.
"Money would follow the kid," Dougall was reported saying in Deseret News. "We're trying to encourage conscientious consumers…We allow them to shop with their feet to help convey what they value most."
Dougall also claims the bill would offer better control of where
education funding
is going, since current public education formulas can be confusing to taxpayers. Now parents and students would be in the driver's seat of spending, determining by the needs of the student how much funding each school and program would receive. For example, the current
International Baccalaureate program
in Utah schools receives a set amount of funding each year. Under Dougall's bill, that amount would be determined by the number of students interested in investing into the program.
"We don't know where the money is going, the public doesn't know how much we're spending," Dougall asserted in
Deseret News
. "Because the money doesn't follow the child, the bureaucracy tells them 'no'."
Cautiously Optimistic
Some lawmakers are cautiously optimistic about what the bill might bring to the public education system in the state. Rep. Kenneth Sumsion (R-American Fork) told the Salt Lake Tribune he liked the idea of giving funding to students.
"It makes [schools] look a little more like a business and businesses in America have done pretty good," Sumsion said.
Rep. Merlynn Newbold (R-South Jordan) also found the approach a novel and interesting one. Newbold stated in the Salt Lake Tribune, "It certainly is a fresh new look, and I think it meets some of the needs that we've talked about in public education as far as allowing flexibility to students to move at their own pace to create their own program."
Lawmakers aren't the only ones to come out in support of Dougall's bill thus far. Alpine District school board member Wendy Hart told the Salt Lake Tribune, "I believe the primary responsibility of education rests with the parents and we need to continue to focus on that and reward and encourage that. The bottom line is our government and system should be designed to work from the bottom up, not the top down."
Opposition to the Bill
Despite the support the bill has received, there are many who believe Dougall's approach is not the right one in ensuring a high quality of education for high school students across the state. Some voiced concerns over what schools might do to try and save money, such as crowding 50 or 60 students into a single classroom. Others wondered if parents had all the necessary information about the public education system to help their students make the best possible choices.
At this time Bill HB123 is still in the discussion phase, as lawmakers work to iron out the many wrinkles the bill presents in its current state. Currently, Education News reports lawmakers have asked for more time to work on the bill, so it may be a period of time before HB123 is officially introduced at the state capitol. Nonetheless, the proposal is interesting and in line with the growing trend of re-examining the role of school choice in education reform.
Being a teacher has never been easy but changes in federal funding and legislation have made it harder than ever for public school teachers. Keep reading to learn more.
Say goodbye to mystery meat - and all other types of meat - at public school cafeterias that are embracing the Meatless Monday trend.
Growing cases of contaminated tap water at public schools around the country are raising more than eyebrows. Learn about whether or not public schools' tap water is safe to drink.