Testing Students for Alcohol Use: Violation of Constitutional Rights?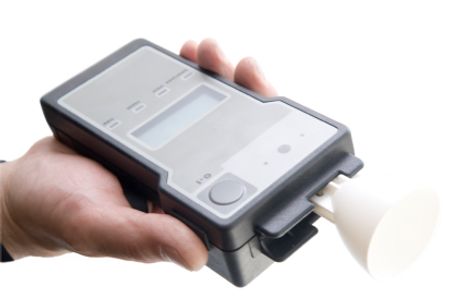 A private school in Illinois will begin randomly testing students for alcohol use this year, raising the issue of the constitutionality of drug and alcohol testing in schools once again.
A private high school in
Illinois
is raising the stakes on testing. However, the testing in question is not standardized examinations or even pop quizzes in the classroom. This school is adding testing for alcohol consumption to their current tests that randomly screen students for drug use.
Hair Test Detects Alcohol Consumption
The
Huffington Post
reports that St. Viator High School in
Arlington Heights
, Illinois, will unveil their random alcohol testing at the start of the new school year. The private Catholic high school has been
testing students for drug use
for a number of years, and now will use a similar test to check up on students' alcohol consumption. The alcohol test is a new addition and the high school will be one of the first in the country to try out this new testing method.
"We're adding this test because we care about our kids and we want them to be the best God created them to be," St. Viator President Corey Brost was quoted as saying at the Huffington Post.
This video describes how Southington High School in Southington, Connecticut, will use a $600 alcohol-detection device similar to a Breathalyzer to screen students for alcohol consumption.
The new test will use hair samples, about the width of pencil lead, to reveal any alcohol use by the student. The test provides information about students who have had two to three drinks a week, over a period of the three months prior to the test. Hair samples have been used by the school in the past to test students for drug use, but this will be the first time the test is used to detect alcohol use.
Drug Testing Common Occurrence
The
Chicago Tribune
reports that St. Viator High School has been using hair samples to test students for drug use since 2007. All students are tested at the beginning of the year. Throughout the year, students are tested again in a random cycle selected by a computer according to student identification numbers. Students are notified in the morning about their test when they arrive at school. At lunchtime, students report to a school official, who snips about 60 strands of hair for the test.
Psychemedics Corporation will be managing the testing for St. Viator. A spokesperson for the company explained to
ABC News
that the test detects particles of the drug that get trapped in the hair shaft. The same principle will be used to detect alcohol particles. Results from the tests can take anywhere from a week or two to get back to the school.
Used as a Help, Not a Hindrance
Administrators as St. Viator High School state that the testing will be used to help students, rather than solely used as a disciplinary tool. First, Brost explains the regular testing will give students a good reason to say "no" to alcohol when they are out with friends. Second, the testing will alert the school and parents to potential problems with alcohol or drug consumption that can be addressed earlier, rather than later.
This video describes how A school made 80 students take an alcohol test over one empty beer can.
DrugFree.org
reports that if a student tests positive for alcohol use, the student will meet with a counselor and tested again in 90 days. It takes 90 days for the alcohol particles to fully work their way out of a student's hair shaft, which explains the specific length of time between tests. If the student tests positive at the second testing, disciplinary action could be taken at that time, which could include suspension or even expulsion from the school.
"We intervene in a therapeutic way, to help the student really look and see if there's a serious problem here," Brost explained to the Chicago Tribune. "Part of the required intervention is for the student to be evaluated by a professional drug and alcohol abuse counselor."
Is It Constitutional?
While St. Viator states that it has parental support to begin their alcohol testing this October, the announcement has led some to wonder over the
constitutionality
of such a policy. According to the
Daily Herald
, the fact that St. Viator is a private institution gives it the constitutional right to test all students as a condition of attendance. However, that rule does not apply in the public school setting.
Public schools are only allowed to test students for drug and alcohol use if they have signed a contract to participate in a
sport
or extracurricular activity. However, most schools have not adopted the same testing methods as St. Viator, due to the cost of such a program. Other concerns that have arisen are the privacy rights of students and concern from parents.
This video reports on school districts in nine states say they're mandatory but two parents are fighting back.
Schools may also test a student in class or at a school event that appears to be impaired. While some schools will use breathalyzers for such testing, others have foregone the idea of testing altogether. In many cases, the testing does not appear to identify the students that have abuse problems, making the cost of such a program difficult to validate for cash-strapped districts.
The ACLU agrees that the private status of St. Viator allows it to conduct drug and alcohol testing on all of its students as a condition of attending the school. However, just because the testing is allowed does not make it appropriate, according to some associated with the ACLU. Ed Yohnka, a spokesperson for the organization, told the Chicago Tribune that testing gives schools authority over students that extends far beyond the confines of the classroom.
"We have a mechanism for controlling the behavior of young people outside the school – they're called parents," Yohnka stated. "I don't think we need for schools to be acting as uber-parents."
Questions? Contact us on Facebook. @publicschoolreview
Being a teacher has never been easy but changes in federal funding and legislation have made it harder than ever for public school teachers. Keep reading to learn more.
Say goodbye to mystery meat - and all other types of meat - at public school cafeterias that are embracing the Meatless Monday trend.
Growing cases of contaminated tap water at public schools around the country are raising more than eyebrows. Learn about whether or not public schools' tap water is safe to drink.