Minuteman Regional High School
Minuteman Regional High School serves 673 students in grades 9-12.

The student:teacher ratio of 8:1 is lower than the MA average of 13:1.

Minority enrollment is 20% of the student body (majority Hispanic), which is less than the state average of 36%.
School Overview
The student population of 673 students has stayed relatively flat over five years.

The teacher population of 80 teachers has grown by 14% over five years.
| | |
| --- | --- |
| School Type | Vocational school |
| Grades Offered | Grades 9-12 |
| Total Students | 673 students |
| | |
| Gender % | |
| Total Classroom Teachers | 80 teachers |
| | |
| Students by Grade | |
School Comparison
District Comparison
Minuteman Regional Vocational Technical School District's student population of 673 students has stayed relatively flat over five years.

The revenue/student of $32,410 is higher than the state average of $20,216. The district revenue/student has stayed relatively flat over four years.

The district's spending/student of $32,624 is higher than the state average of $19,181. The district spending/student has stayed relatively flat over four years.
School District Name
Minuteman Regional Vocational Technical School District
Number of Schools
Managed

1

3
Number of Students Managed
673
1,368
Graduation Rate
n/a
85%
District Total Revenue
$21 MM
$29 MM
District Spending
$21 MM
$28 MM
District Revenue / Student
$32,410
$20,216
District Spending / Student
$32,624
$19,181
School Statewide Testing
View Education Department Test Scores
School Reviews
5
12/14/2009
Minuteman has exceptional academic options. There is a constant improvement inthe extracurricular activities. This year a music program was introduced. My son is a second generation at Minuteman. This is the school that took me from hating school so much I had planned to quit without a diploma to loving school enough to get a Master's degree.
- Posted by
Parent - etern
5
9/26/2007
As a student of Cambridge, I have very few options when it comes to taking vocational programs at Minuteman as I am not allowed to by my city. Personally, my main reason for attending Minuteman was because I've had awful experiences during my time in the Cambridge school system. Middle school was horrible, and other students frequently harassed me. The quality of education was lackluster as the teachers, who were great, never had a chance to teach as they were constantly trying to get the other students to settle down. I did not want to attend high school with these people.When I went to Minuteman, everything changed. As a senior this year, I can honestly say that no one has ever harassed me here, and after a year of being around such great teachers and students, I finally began to "grow up" and get out of my awkward stage. I was able to develop confidence, and for the first time in many, many, many years, I felt happy about myself.Although I was crushed to not be able to be a part of the graphics arts vocation at Minuteman, I am a happy student in the major of office technology, and I have even won the state gold medal for my major at Skills USA (a national organization for vocational and leadership skills competitions). Unfortunately, I was unable to compete nationally as my major does not have a national competition (but I was able to go to Kansas City anyway!). Minuteman always does outstanding at the national level, and this year Massachusetts took 47 medals total, Minuteman getting 1/4 of those. Minuteman is practically famous when it comes to baking, as we've taken the gold 13/15 times (those other two times were silver), and even made history for the first sophomore to get a national gold medal.In my program we learn computer, business, and professional skills. For my senior project I will be creating my own business plan. I'm already certified as an Expert for various Microsoft programs and hopefully this year I will get my Master certificate. I will also be taking A+ Certification with computer programming (for which we also have gold and silver national medals) as an extra course.Academically, I love my classes as well. I think our English teachers are the best in the state (Mr. Blake and Mr. Donovan especially), and we have great math and history teachers as well. Science-wise, there are great teachers, but I just haven't had many had them yet. I did not like my chemistry or physics teacher (that physics teacher is finally gone and the new one is great).Minuteman is known for scoring well on the MCAS, and I passed with ease, scoring advanced on both the math and English. Minuteman is very focused on preparing students for it, and even helps students with the SATs.What I like about my academic classes is that the discussion is wonderful. I have never been this challenged academically, and the work assigned is meaningful, not pointless. Also, the classes try to connect ideas and concepts with our vocations, as well as real life. I feel that many schools teach subjects that will not help anyone in a real life situation, but Minuteman actually helps. For one of my English classes freshmen year, we performed the play "12 Angry Men" (which was about one man on the jury helping convince all the others that the suspect could have possibly been innocent), and during the same time we also went over jury duty.As far as electives, Minuteman does not have a music class. It has a music club, but not a music class. They do have art, but most likely you won't have it if you have gym, which I believe anyone without an IEP is required to take for 4 years. I also take psychology this year, which is a very great class. Junior year I also had study, since I finished Spanish, doing Spanish 3 and Spanish 4 freshmen and sophomore year respectively. Unfortunately, one of the best Spanish teachers in the world left the school this year. Students are required to take two years of a language, and there's also Latin and French, although I believe the French program is dying out slightly.Sports-wise, Minuteman has some great teams, usually women's teams, actually. The gym is full of tapestries that mark the years of Minuteman's numerous championships in various sports. The great thing about the sports teams is that they are free and everyone is accepted.I'm a part of the National Honors Society, a student ambassador, and again, a member of Skills USA. For more details on Minuteman's clubs, I suggest you check out the Minuteman webpage.I think if I could change one thing about Minuteman, it would be its school layout and overall design. The school is a mixture of all of the worst things about the 70s, where there might be tan and white walls, with brown, rd, and green rugs and orange seats. The school is trying to give itself a gradually makeover though, as many areas are getting tiling and the walls repainted white and dark blue. Unfortunately, this is a stark contrast to the former 70s style, along with the crazy layout of seemingly hidden rooms, and it just clashes. I can't wait until EVERYTHING is revamped, but sadly I will not be here for that.I think I should also note that Minuteman has been going through several other changes as well, as within the past two years it would not surprise me if around 20 to 30 teachers have left, mainly due to retirement. Minuteman has many teachers that have been there forever, and it's only natural that a wave of them is leaving. The other teachers have mainly left for reasons concerning travel and whatnot, as people come from everywhere to get to Minuteman, from towns like Stow, Acton, and even Ayer, and cities like Boston.To get into Minuteman, prospective students will take a placement exam and schedule an interview. It's normal for these future students to also tour or take computerized tests to determine what kinds of career areas they might enjoy, in an effort to suggest possible vocational programs. Anyone can get into Minuteman, it's more a matter of what classes should they take and getting to know those 8th graders.I also would like to take one more moment of your time just to say that going to a vocational school does NOT mean that you will not be going to college, that you're getting less work, or that you're stupid. You get plenty of work for over shop week and Minuteman meets the state's standards for education. Actually, when my friend had to leave Minuteman and she went to her new school, she didn't even have to take science anymore because she already got so much at Minuteman! Since I'm assuming that mainly parents are reading this, I'll say that if your child doesn't attend college then it's their choice. Students from Minuteman have attended prestigious universities like Harvard and MIT, while others have become entrepreneurs and have created successful business. Some students feel like they don't need college and already have plans for how to most practically attain their future goals. Again, it's entirely up to the student. Minuteman is all about preparing students for the real world, something, again, I feel most schools fail at, and isn't that what school's supposed to be all about?Anyway, I've rambled on for far too long, but I love Minuteman dearly and I owe it so much for helping me become who I am today. I sincerely hope you consider it.Thank you for reading this review.
- Posted by
Student/Alumni - sailo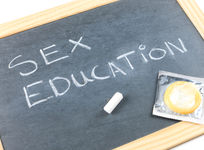 January 01, 2018
The city of New York has announced they are bringing back mandatory sex-ed courses for the first time in 20 years, in light of skyrocketing teen pregnancy rates far above the national average.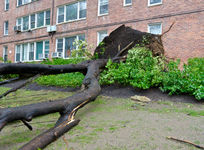 January 01, 2018
We'll look at the many challenges facing schools in New York and New Jersey, as they struggle to get ready for students and balance the ongoing need to provide shelter to those displaced by the storm.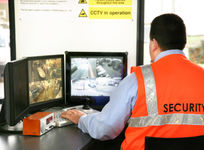 January 01, 2018
Students have headed back to school across the country, but are greeted by new security technology and armed security guards. We take a look at Post-Newtown public education.