4 Ways You Can Encourage Your Gifted Child's Progress Outside of School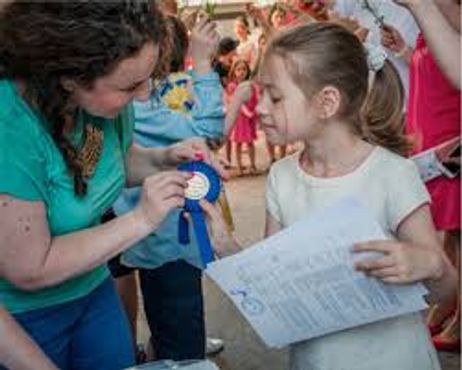 Learn how parents of gifted children can find additional academic challenges and support programs both in and outside of public schools.
Many parents of talented and
gifted kids
, also known as TAG students, struggle with giving their children the appropriate levels of academic challenge and support. While public schools are striving to create greater
TAG programs
and courses, many parents are seeking out enrichment opportunities to supplement their child's public school experience.
Parents looking for additional educational opportunities for TAG kids in public schools can take advantage of an array of community organizations, private institutions, events, and programs.
How Parents Can Support their TAG Child
As many TAG children may exhibit a greater desire for academic challenges and new opportunities, experts assert that parents should strive to balance a child's academic activities with social ones. The balance will ensure that each student develops not only mentally, but personally and socially as well.
According to the U.S. Department of Education, Office of Educational Research and Improvement, most gifted kids generally benefit from spending time in settings amidst peers of similar abilities. Subsequently, many TAG children can benefit from skipping grades or engaging in accelerated classes. If TAG children stay in regular classrooms, they may need alternative opportunities to enhance their overall development.
TAG children require both mental stimulation and access to cognitively-equal peer experiences. Therefore, parents, in addition to taking actions with a child's school, can also expose their child to alternative support opportunities as well.
Alternative TAG Opportunities
The University of Oregon
Illuminating the importance of providing TAG children with stimulation, challenges, and peer interaction opportunities, the
University of Oregon
has created renowned talented and gifted year-round venues for qualified students and families. As the University describes, the College of Education has created TAG programs for students to advance their learning and development over the summer, after school, and/or on weekends. With various program goals, the University strives to especially, "Extend and enhance their regular K-12 school program… (and) recognize and support the unique social/emotional needs of high ability students through family counseling and consultation services."
To engage in the various academic, enrichment, and social opportunities with the University of Oregon TAG experts, students are required to meet various application requirements; therefore, students attending the TAG opportunities are ensured that the participating students are of equal academic and social levels, providing kids with appropriate opportunities to enhance their overall development. Examples of TAG classes and venues include:
Visual and Arts programs
Math
Literacy / Language
Creative Problem Solving
In addition to the many courses and events, the University of Oregon also provides qualified TAG students with scholarship opportunities to aid in any program costs.
John Hopkins University
Aligning with the University of Oregon's ideologies,
John Hopkins University
also provides TAG kids and families with a great venue for interaction and support. As school leaders explain, kids who demonstrate outstanding abilities deserve to be surrounded with peers of similar aptitudes alongside experiences of rigor and challenge.
John Hopkins' TAG summer program strives to help kids benefit not only academically and cognitively, but also socially and personally as well. As learning is a holistic social, individual, and mental process, the John Hopkins TAG programs strive to address the many diverse needs of TAG kids and families.
National Association for Gifted Children
In addition to the University of Oregon and John Hopkins' outstanding TAG programs, along with many other local university or
community college TAG venues
, one of the greatest systems for TAG support is the
National Association for Gifted Children
(NAGC). NAGC is dedicated to not only providing TAG kids with an array of helpful resources and opportunities, but also strives to help parents, teachers, and school leaders become greater advocates for the unique needs of TAG kids.
Specifically, through NAGC, parents of TAG kids can research a vast variety of summer and alternative TAG programs in order to provide kids with much needed supplemental efforts and activities. As NAGC explains, "well-matched and appropriate educational programs give children opportunities to develop their talent potential, and the summer months can provide powerful learning options that extend well beyond regular classroom fare."
Examples of NAGC
summer school
and alternative programs include courses in
math
,
reading / literacy
, leadership, fine / performing arts, and hundreds of other categories. By reviewing the NAGC website, attending one of the national conferences, or speaking with one of the NAGC representatives, parents can find out more about the opportunities, scholarship availability, and requirements for involvement.
If your child is talented and gifted, you have the great joy of seeing an amazing mind grow and flourish before your eyes. With the right
parental involvement
in choosing appropriate supplementary opportunities, you can help your child's gifted mind reach its full potential.
Being a teacher has never been easy but changes in federal funding and legislation have made it harder than ever for public school teachers. Keep reading to learn more.
Say goodbye to mystery meat - and all other types of meat - at public school cafeterias that are embracing the Meatless Monday trend.
Growing cases of contaminated tap water at public schools around the country are raising more than eyebrows. Learn about whether or not public schools' tap water is safe to drink.