Baltimore County Public Schools: Segregation Issues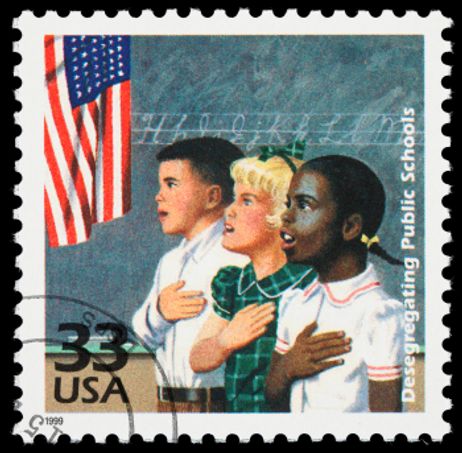 A new report shows that Maryland public schools, including those in Baltimore County, are still as segregated as they were during the 1980s, when desegregation was at its peak. We look at the impact segregation could have on public school students in this large district.
It may be assumed that
segregation
is no longer a significant problem for public schools throughout the United States. However, a recent study found that segregation is still very much alive and well in
Maryland public schools
. Despite efforts at the end of the last century to desegregate schools in the state, recent data suggests the efforts have come up short in ensuring an equal education quality for all Maryland students.
Educational Disparity in Maryland
The new research, which was compiled by the
Civil Rights Project at UCLA
, found that black students in Maryland attend public schools that are nearly as segregated today as they were during the
desegregation
efforts of the 1980s.
Afro
reports that during the 2010-2011 school year, more than half of all the African-American students attended schools with a strong majority of minority students. In addition, those schools had a much higher percentage of low-income students than schools that were primarily attended by white students in the state.
This video describes how over 5,000 teachers and educators signed up to march along with students and community leaders to push for more school funding in Annapolis, Maryland.
This discrepancy can lead to a serious disparity in educational quality. School with a high percentage of
low-income
and minority students tend to receive fewer resources and less experienced teachers than other schools in the area. At the same time, the resources the schools do receive must be used to fulfill basic functions, such as free lunches to qualifying students, rather than for improved learning opportunities. High turnover rate for school staff and higher student-teacher ratios also tend to plague these schools.
"To the extent that Maryland's students of color attend racially identifiable schools which are also predominantly poor schools, it is more likely they have fewer educational opportunities at the K-12 level and are less equipped for college," Brenda Shum, director of the Equal Opportunities Project at the Lawyers' Committee for Civil Rights Under Law, told Afro.
Maryland's History of Segregation
The report, titled, "Settle for Segregation or Strive for Diversity? A Defining Moment for Maryland's Public Schools," cites a long history of segregation for the state of Maryland. Despite that history, the report states that Maryland enjoyed less racial tension and violent race relations than other states, and it was expected that Maryland would be able to more into a time of desegregation relatively smoothly. Although the desegregation process did indeed start out well in the state, it eventually fell far behind other states in terms of desegregation progress.
This lengthy video from the Institute of Education Sciences addresses the four domains from the Center for School Turnaround framework: leadership, talent management, instructional transformation, and culture and climate.
The report also noted that Maryland, like other states around the country, is slowly shifting demographics, becoming "less white" overall. By 2011, the report states that the majority of students in Maryland were either African-American or Hispanic – primarily due to the exponential growth of the Hispanic population in the state. Since African-American and Hispanic students in Maryland tend to have lower test scores and higher dropout rates than their white counterparts, the report expresses concern over the future of the state, based on the current academic performance of most Maryland students.
What the Numbers Show
Some of the major findings in this recent report include:
During the 2010-2011 school year, white students in Maryland attended schools with 27.2 percent of low-income students. African-American students attended schools where more than half the student population was low-income. Hispanic students attended schools where nearly half the student population was low-income.
White students in Maryland schools decreased by nearly 20 percent from the 1989-1990 school year to the 2010-2011 school year. During the same time period, the percentage of Hispanic students increased from just over 2 percent to nearly 12 percent.
The number of schools with mostly minority students has doubled in Maryland over the past two decades. During the most recent school year assessed, schools that were nearly all minority students also had a majority of low-income students, indicating segregation is increasing both by race and income level.
According to the Washington Post, Maryland is now the sixth most segregated state in the country for African-American students. While the state is becoming more diverse in terms of race overall, schools are becoming less and less diverse. Nearly all of the schools in the state comprise of mostly minority students were located in Prince George County, with a much smaller number in Montgomery and Baltimore Counties.
This video shows Maryland Governor Larry Hogan announcing that he will be adding $125 million to enhance school safety procedures in Maryland.
Recommendations for Improvement
While the report warns the state could be on an unsustainable path in terms of educating all the youth in Maryland according to the same standards, researchers did offer recommendations to turn the tide in the state. Some of the recommendations in the report include:
State-level policies to reduce racial isolation and improve diversity in schools
Zoning decisions that would place low-income housing in areas with strong schools
Avoidance of opening new schools in racially isolated areas
Promotion of diversity in state charter schools
Procedures to prevent discrimination in housing markets
Promotion of diverse communities by education organizations and neighborhood associations
The report clearly states that unless changes are made at both a state and local level, it is unlikely the segregation problem in Maryland will improve. As one of the most segregated states in the country, Maryland is now faced with the arduous task of reversing segregation trends with policies that will bring a new look to schools in the state.
Those that thought the days of segregation were over in public schools in the U.S. need only look at Maryland to see the problem is far from over. The good news is that by heeding the warnings of researchers who have taken a close look at the segregation issue, states can put the tools in place to reduce segregation and improve odds that students across each state can have access to a high-quality education.
Questions? Contacts us on Facebook. @publicschoolreview
Being a teacher has never been easy but changes in federal funding and legislation have made it harder than ever for public school teachers. Keep reading to learn more.
Say goodbye to mystery meat - and all other types of meat - at public school cafeterias that are embracing the Meatless Monday trend.
Growing cases of contaminated tap water at public schools around the country are raising more than eyebrows. Learn about whether or not public schools' tap water is safe to drink.