How Positive Behavior Programs are Improving Public School Campuses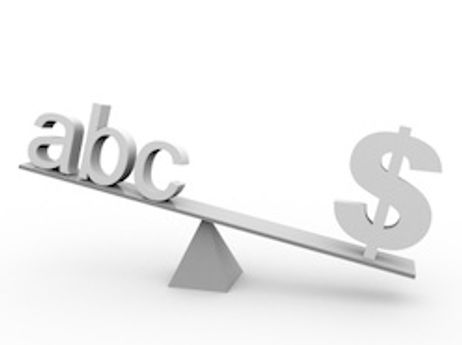 Learn about how new positive behavior programs are creating healthier, more positive public school campuses, as well as encouraging students to perform better academically.
Public schools are no longer focusing on just
reading
, writing, and arithmetic. Hoping to improve the social environment on campus, many school leaders are experimenting with innovative positive behavior programs.
Every day, more than 25 million
middle and high school
students walk through the hallways and classrooms of public schools across the country. According to
Iris Educational Media
(IEM), break times, lunch times, and moments between classes create the campus climate – and the students' behavior ultimately impacts whether the environment is
safe
and respectful or
intimidating
and negative.
Public school behavior programs encourage students to build healthy relationships, develop positive behavior, and foster a shared responsibility amongst the community. All of these factors contribute to a more productive campus environment, as well as better
academic achievement
for individual students.
Demanding a Change: Why Schools Need Positive Behavior Strategies

As IEM further reveals, problems with negative student behavior occurs at all grade levels and can cause serious negative impacts on each student's development and confidence. In fact, in specifically examining the pre-teen and high school years, the National Center for Education Statistics has reported that nearly 5 percent of all 12 to 18 year olds have avoided school-related functions due to feelings of fear and/or apprehension.
While negative behaviors undoubtedly impact a school's overall climate and each student's comfort level, some studies even suggest that negative student behavior is one of the leading factors contributing to low teacher retention rates, as many teachers report leaving the profession due to struggles with difficult students.

Exploring Positive Behavioral Strategies

Because negative behavioral problems can contribute to an array of school-wide detriments, researchers have developed systematic strategies that can boost student behavior and achievement.
For example, the
University of Oregon
, one of the leading universities exploring concepts in positive behavior models, has been engaging in various case studies and in-school analyses of their proposed positive behavior strategies. As program leaders assert, '"Investing in the social behavior of students is central to achieving academic gains.'" Basing their research on this foundational belief, the university has engaged in two university-lead studies to provide insights into the influence and effects of positive-reinforcement behavioral programs for students of various ages and grade levels. Known as School-Wide Positive Behavior Support (SWPBS), the University of Oregon's two studies have evaluated the impact of positive behavioral methodologies to report the following results:
The first study, examining the influence of SWPBS with 3

rd

grade students in Illinois and Hawaii, found that SWPBS methods improved student mastery in

reading

when compared with students in control schools (based on state-wide reading assessments).
The second study, exploring high school practices and methods for using SWPBS, found that SWPBS models were most effective when strongly encouraged by administrators, teachers, and students; a lack of commitment to the SWPBS methods resulted in less successful outcomes when compared with schools with a more shared agreement.
How Schools are Shifting Their Behavioral Practices

The EMSTAC, the Elementary and Middle Schools Technology and Assistance Center, has outlined core strategies for the successful implementation of positive behavior programs into school practices, including:
Schools should develop positive behavioral teams to support the new strategies and practices.
Parents, teachers, and administration should all be involved in the planning and implementation of behavioral strategies.
Schools must work to develop a cohesive and shared behavior plan.
Teachers and support staff must be provided with clear information and instructions to encourage positive strategies and results.
Data should be reviewed and assess to verify students' positive progress.
The behavioral plan should be modified to meet the ongoing and evolving challenges of students / behavior problems.
Leaders, teachers, and parents should receive and provide recommendations regarding individual behavior plans for a student's unique circumstances.
As behavior programs become more popular amongst public schools, campuses should become a friendlier, healthier, and more productive environment that encourages positive academic and social development.
In light of an upcoming study on Montessori education in South Carolina, as well as the growing popularity of the Montessori Method in public charter schools, we'll take a look at the principles behind Montessori education and whether it is an effective method for preparing some students for the professional world or higher education.
Across the nation, city mayors have increased their role and control over the local public school system. Learn about the controversies and the ramifications of mayoral control.
In light of all the finger-pointing occurring in the education reform movement, we'll look at the good and bad of teachers unions – and whether these organizations really work in favor of students and/or teachers.