National Education Standards: Both Sides of the Debate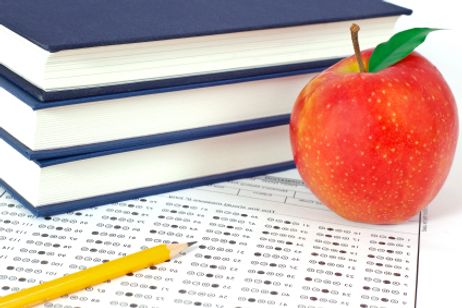 How well do your state's schools compare against the rest of the country? With the standard nationalization movement gaining steam, we may soon be able to compare apples to apples.
Most adults remember
standardized testing
, used to assess how well students were learning and retaining the core material taught to them. Today, schools still require students to take assessment tests each year, which serve as a benchmark for the
performance of teachers
as well as students. However, the assessments conducted today vary from state to state, since it is the state government's responsibility to develop an appropriate evaluation process for their own schools.
However, the state-governed evaluations may soon come to an end. The Obama administration would like to provide
national education standards
that all states would be required to follow, according to a report on
VOANews.com
. These national standards would offer continuity in education throughout the country and help students compete more effectively in a global economy, according to proponents of the initiative.
On the other side, opponents assert that more government involvement will not necessarily translate into higher quality education.
Let us delve into both sides of the debate to determine the pros and cons of sending educational assessments to the national level.
Introducing Common Core State Standards
To address the issue of standard deviations between states, the
Common Core State Standards
initiative was established. This state-led effort was coordinated by the National Governor's Association Center for Best Practices and the Council of Chief State School Officers.
The standards were developed with the assistance of teachers, school administrators and other experts in the education field, and they were designed to prepare students for both college and the workforce beyond.
The Common Core State Standards include the following criteria:
They are clear, consistent and easy to understand.
They align with requirements for college and the general workforce.
They include rigorous content and application of knowledge.
They prepare students to perform competitively in a global market.
They build upon current state standards.
They are evidence-based.
The standards were created to give students, parents, and teachers an accurate picture of what students should be learning and to provide accurate benchmarks of student progress throughout an academic career.
Pros of National Standards
According to the Common Core State Standards website, "Standards are a first step – a key building block – in providing our young people with a high-quality education that will prepare them for
success in college
and work."
The proponents of a national system assert that the inconsistencies in assessment tests between states do not provide an accurate picture of how schools are performing across the board. By allowing states to share educational experiences and practices, students will benefit in all areas of our country.
Cons of National Standards
Opponents to national standards believe that allowing the federal government to get involved with the process will simply muddy the water with too much bureaucracy. Some experts, such as William J. Mathis, managing director of the Education and Public Interest Center at the University of Colorado, Boulder, believe that while standards are all well and good, they are insufficient at determining the true quality of education in this country. According to a report at the
Washington Post
, Mathis asserts that "There is very little evidence to prove that establishing national academic standards for K-12 schools will improve the quality of American public education."
Despite the obvious limitations of national standards, another report from the
Thomas B. Fordham Institute
has determined that the Common Core State Standards are clearer and more rigorous than the majority of state standards used today. Two states, California and Indiana, along with the District of Columbia, offer better standards than Common Core, and nearly a dozen states offer comparable standards at this time.
The Role of Government
The VOA reports that the Obama administration is in support of Common Core and is providing incentives to get states onboard with these standards. Currently, states are competing for about $3.5 billion in
federal funding
by approving the standards within a matter of weeks. Most recent reports estimate that about half the states have approved Common Core already, and many others are working toward that goal. Despite the obvious incentives, the standards are still considered voluntary.
No one appears to disagree with the idea of holding schools accountable and providing benchmarks to ensure students get the education they need to be successful in life. However, how those standards are created, and who creates them, are a point of distinct contention for many education experts today. With pricey incentives, there is no doubt that the majority of states will subscribe to the national standards endorsed by the current administration. Whether those standards will actually improve the quality of public education in this country remain to be seen.
Questions? Contact us on Facebook @publicschoolreview.
Being a teacher has never been easy but changes in federal funding and legislation have made it harder than ever for public school teachers. Keep reading to learn more.
Say goodbye to mystery meat - and all other types of meat - at public school cafeterias that are embracing the Meatless Monday trend.
Growing cases of contaminated tap water at public schools around the country are raising more than eyebrows. Learn about whether or not public schools' tap water is safe to drink.