Top 10 Best Math Proficiency Public Elementary Schools in Pennsylvania (2022-23)
Public elementary schools in Pennsylvania achieve an average
math proficiency
of 42% (2022-23).
The public elementary schools with the highest math proficiency are listed below (where sufficient data available).
Math Proficiency Range:

84.5%
97%
Avg. Math Proficiency:

88%
Top Math Proficiency Public Elementary Schools in Pennsylvania (2022-23)
Will Your Child Fail in a Larger Class?
Learn about how budget cuts are forcing public schools to cut teaching positions, which lead to larger class sizes. Make sure your child is prepared to face the changes of a different class size.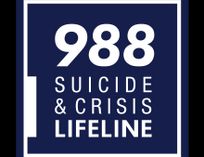 Prevent Suicide
988 is the suicide and crisis lifeline. Parents, teachers, and students can help prevent suicide once they know the warning signs.