Largest Kentucky Public Schools
The public school in Kentucky has approximately average 472 students (2023).
The public schools with the largest student enrollments are listed below (where sufficient data available).
# Students Range:

1,437
2,367
Avg. # Students:

1,769
Largest Kentucky Public Schools (2023)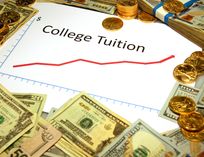 Why Every High School Student Should Apply for Financial Aid
Each year, millions of students neglect to fill out the FAFSA and, in doing so, miss out on the chance to receive federal student aid. Keep reading to learn why every high school student should apply for financial aid, whether or not they qualify and regardless of their intention to use it.