From Yoga to Online Gym Classes, Public Schools are Strengthening PE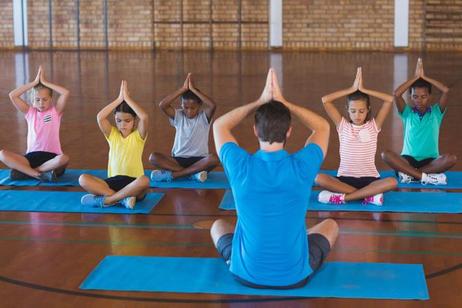 Learn about how public schools are implementing new forms of physical education instruction, which range from yoga classes to even online gym courses.
Today's physical education classes have undergone great transformations and
reforms
. Yoga is replacing laps around the gym, aerobics take the place of dodge ball, and some students can even take "online"
gym class
! Through these innovative changes at many public schools, students are rekindling their enthusiasm for physical education.
Online Gym and Fitness Classes
For students who dread the thought of gym class, physical education may literally be just a few mouse clicks away. In fact, some Minneapolis public schools are offering
online
fitness courses to fulfill the physical education requirements. Although it sounds like an unrealistic concept, proponents of the online gym programs argue that the courses inspire students to become independently active. As
The New York Times
further reveals, "The course allows students to meet requirements by exercising how they want, when they want. They are required to work out hard for 30 minutes four times a week." Upon completing the mandatory work each week, students must notify their teachers by e-mail, while parents must regularly certify that students are honestly completing their workouts.
According to the online PE participants, they enjoyed the ability to pursue healthy and challenging exercises that interest them. For example, as one participant lifted weights for his 30 minutes of exercise, another student was able to swim in a nearby lake, while yet another student played
hockey
. Regardless of their activity of interest, the students were all taught how to properly warm-up, cool-down, and monitor their heart rates while working out. To keep track of their progress, students sent reports detailing their exercise, as well as the data tracking their heart beats per minute.
Ultimately, while educators are doubtful that this new online fitness forum can completely replace the traditional physical education setting, both students and school leaders are intrigued that online courses are allowing a niche of students to become more active without being forced to engage in a peer-based gym class.
Innovative Fitness Programs and Equipment
How much more enjoyable would gym class be if you could exercise alongside professional NFL players? This fantasy for young football fans became a reality for students in Baltimore-area public schools. According to
The Baltimore Sun
,
Corkran Middle School
students exercised alongside the players of the Baltimore Raven's football team through the NFL's initiative, "Keep Gym in School."
The "Keep Gym in School" program hopes to increase awareness regarding the benefits of physical education in public schools, especially during a time when the number of gym classes is dwindling. In fact, the American Heart Association and the National Association for Sport and Physical Education reveal, "The percentage of students who attended daily gym classes dropped to 28 percent in 2003, from 42 percent in 1991."
To promote gym class, the NFL donated $50,000 grants to 4 schools nationwide. Fortunately for
Corkran Middle School
students, their school was one of the lucky recipients. With the donation, school leaders rejuvenated their fitness facilities and course offerings, and now students enjoy outdoor tennis and basketball courts, as well as a new rock-climbing wall alongside fitness and weight-lifting equipment. And of course, the opportunity to exercise with NFL players is one that few of these students will forget!
Physical Education for both the Body and Mind
Tucson-area students hoping to exercise both their bodies and minds can enroll in new yoga courses to meet their physical education requirements. As the Arizona Daily Star reports, one of Tucson High School's leading physical education instructors has created a yoga fitness class that integrates fitness with philosophy.
As reports reveal, the instructor of the course actively, "Engages the students by talking throughout the class, adjusting their poses and reminding them that their breath will help them relax into their poses and that the real struggle is just as much mental as it is physical."

From yoga offerings to online classes, gym class no longer involves awkward laps around the basketball courts. Clearly, today's educators are making the shift towards physical activities that interest and engage modern students, helping to improve both their physical and mental health.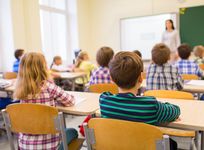 The Common Core State Standards Initiative has changed the course of education in the United States, particularly with its emphasis on standardized testing. But how does standardized testing affect teaching quality? Keep reading to find out.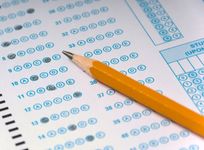 When asked to rank the quality of their child's school a B average. And yet politicians would have you believe that the American public-school system is failing. How are America's public schools really doing, and how do we know?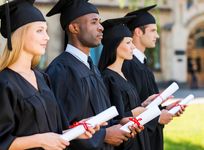 The high school graduation rate is in a constant state of change and dropout rates affect more than the individual student. Read on to learn about factors influencing high school graduation rates and what schools can do to improve them.