Is a Major Overhaul Coming to Texas High Schools?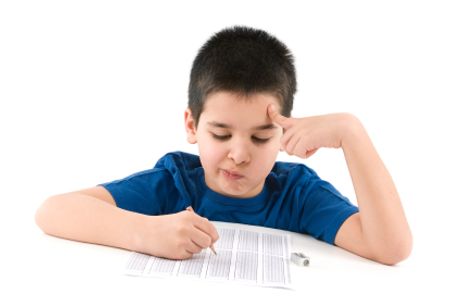 Texas recently passed legislation decreasing the number of standardized tests for high school students, but how will this impact graduation standards?
Texas high school
students may see fewer standardized tests in the future, thanks to new legislation that recently passed the state House and Senate. Known as House Bill 5, the bill reduces the number of standardized tests required for high school graduation from 15 to just five. While state lawmakers are patting themselves on the back for getting this legislation to the desk of Texas Governor Rick Perry, not everyone is happy about the changes coming to the Texas education system.
Texas at Forefront of Education Changes
Serving as the first in line for education reform is nothing new to Texas, according to a report at the
Huffington Post
. This state was one of the first to embrace
No Child Left Behind
and tougher standardized testing for all public school students. Now, all eyes are on the state once again, as lawmakers work to revamp graduation standards that would tone down the stringent standardized testing and accountability the state has supported for many years.
House Bill 5 encompasses education reform that drops the number of tests students must take for high school graduation. The five proposed tests that would be left in the standards would cover English reading and writing, Algebra I, U.S. history and biology. In addition, the new bill would allow students to pursue a base high school diploma that does not require the completion of Algebra II or other high level math and science courses.
ABC Local reports that the new diploma path would entail a "business and industry" track that would allow students to forgo higher level courses in favor of classes that would be more appropriately geared to their chosen professional path. However, students who want to qualify for automatic admission to a public university in Texas would still be required to take four years of math and four years of science, including upper level courses. Currently those requirements are already met by the top 10 percent of the graduating class.
Too Many Tests?
Currently, Texas leads the country in requiring the most
standardized tests
for graduation from state high schools. The Huffington Post reports that parents and others began complaining about the increase in standardized tests during the previous school year, when 47 percent of the ninth graders in the state failed at least one of the tests they took. Students began voicing concerns over the stress associated with so many tests, and doubts about being able to graduate from high school under the current standards.
The new bill to reduce the number of tests from 15 to five was approved unanimously by both the House and Senate. State Sen. Dan Patrick (R-Houston) was reported at
KUT News
saying, "By the elimination of 15 [tests] to five…that could save 40 or more days of testing, give teachers more time to teach, be innovative and creative."
Too Much Too Fast?
However, some are questioning the decision of state lawmakers to make such drastic changes to the scope of graduation requirements, particularly in light of the fact that the new requirements of 15 examinations were only established a few short years ago. In addition, concerns have been raised that in the four short years the new requirements have been in place,
completion rates at high schools
have also improved. Last year, the state's on-time graduation rate reached 86 percent, which tied five other states for the third highest graduation rate in the country.
"I can't believe this has gone so quickly and now it's a foregone conclusion," Socar Chatmon-Thomas, a member of a parents group advocating for tougher standards, told the Huffington Post. "We'll be perpetuating mediocrity," Chatmon-Thomas added.
Dumbing Down Students?
Chatmon-Thomas is not alone in his concerns. The New York Times and the Washington Post have accused Texas lawmakers of "dumbing down" the standards for students. The
Texas Tribune
reported that lawmakers swung back at the publications, with Patrick asking, "Since when does Texas worry about what the Washington Post and New York Times editorial boards think about our legislation?"
However, Governor Rick Perry has also made comments about the new legislation, including his desire to keep requirements involving four years of math and four years of science for all Texas students. Perry was quoted as saying at the Texas Tribune, "I support the efforts to re-evaluate our state's curriculum, but we need to keep that 4x4, those four years of science, those four years of math, and protect the academic rigor that keeps our graduates able to compete in the global marketplace."
Perry also noted the fact that the eyes of the nation were on Texas education reform, and the fact that Texas is a leader in many areas of education. He encouraged lawmakers to continue moving forward on their efforts at reform, in hopes of improving the future prospects for all students in the state.
What about the Poor Kids?
Some educators have also voiced concerns that the change to requirements would impact low-income students by not challenging them with more rigorous standards. Some fear school districts in low-income areas will only offer the bare minimum courses for graduation, depriving some students of achieving in higher level courses.
"I am not worried about the kids in fancy suburbs," Chester Finn, president of the Thomas B. Fordham Institute, told the Huffington Post. "It's kids in little rural districts and the lesser schools in tough neighborhoods in big cities who are going to find out that the school doesn't offer the courses because they don't really count."
The bill has passed both the state House and Senate and was signed into law by Governor Perry.
Being a teacher has never been easy but changes in federal funding and legislation have made it harder than ever for public school teachers. Keep reading to learn more.
Say goodbye to mystery meat - and all other types of meat - at public school cafeterias that are embracing the Meatless Monday trend.
Growing cases of contaminated tap water at public schools around the country are raising more than eyebrows. Learn about whether or not public schools' tap water is safe to drink.