Signs of Sex Abuse at School: What Parents Should Know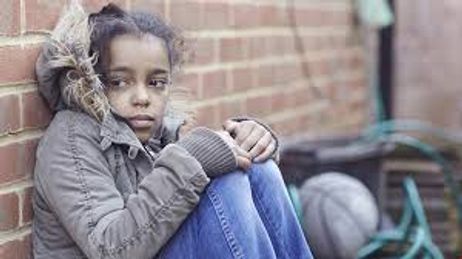 Nearly 10% of students will encounter sexual misconduct at school. Make sure you know how to protect your child and recognize the signs of potential sex abuse.
Much press coverage has been recently dedicated to the accusations of sexual abuse by priests within the Catholic Church. Parents and religious leaders have risen up in protest, particularly since numerous victims are still living with the aftermath of the abuse years after the incidents occurred.
However, a recent article on
LifeSiteNews
suggests that the violations of the church pale in comparison to the sexual abuse that goes in on some schools today. A study conducted in 2004 by the U.S. Department of Education stated that, "The physical sexual abuse of students in schools is likely more than 100 times the abuse by priests."
No parent likes to think that a child might be
mistreated while at school
. However, incidents of sexual abuse do happen in schools, which many experts liken to incest. An organization known as
Stop Educator Sex Abuse, Misconduct and Exploitation (S.E.S.A.M.E.)
defines sexual misconduct as, "Behavior by an educator that is directed at a student and intended to sexually arouse or titillate the educator or the child." Unfortunately, behavior like this is a concern for parents, educators and students alike.
Why Sexual Abuse Occurs
A series of articles in the
Oregonian
in 2008 shed some light on why sexual abuse occurs in schools. It appears that the perpetrators of such
crimes
are not consistently disciplined and brought to justice as they should be. An analysis by Oregonian staff between 2002 and 2006 showed the following:
At least one in four teachers who engaged in a sexual relationship with a student had been disciplined for similar actions in the past. However, the teacher in question was allowed to return to school and repeat the behavior, despite repeated warnings from school officials.
For every teacher charged with sexual abuse of a student, another never gets charged, despite admitting the behavior to school officials. Less than half of the educators admitting to sexual misconduct in the Oregonian study actually lost their licenses as a result. The rest were merely reprimanded, suspended or put on probation.
A report on
Eric Digest
explains that school is the one social institution outside the family where children have consistent, ongoing contact. Unfortunately, that means a child who is sexually abused at school may have a hard time coming forward with evidence against an adult he was originally told to trust. If the child does report the incident, the school may not carry report the crime. A teacher who loses his license for sexual misconduct but avoids a conviction may have his license reinstated and return to the classroom after just one year.
Prevalence of the Problem
The study by the U.S. Department of Education estimated that approximately 9.6% of all students will be targets of sexual misconduct by educators at some point during their academic career. According to the researcher that conducted the study, Charol Shakeshaft, "Educator sexual misconduct is woefully under-studied. We have scant data on incidence and even less on descriptions of predators and targets. There are many questions that call for answers."
There are steps parents can take to protect their children from sexual misconduct. The first is to educate your child about inappropriate behavior. The second is to learn to recognize signs of abuse and address them with your child.
An Ounce of Prevention
The American Academy of Pediatrics offers guidelines to teach your children how to protect themselves and their bodies:
Children up to age three should learn which parts of their bodies are private.
Parents should call the pediatrician if a young child asks about a sexual act or becomes forceful in sexual behaviors.
By eight, children should know to respect the private parts of others and who to tell if an adult makes them uncomfortable.
Older children should be taught about sexual abuse by parents and the school.
Keep communication lines open at every age, so your child is comfortable talking about a problem.
Recognizing Signs
Children who are sexually abused may exhibit some of the following behaviors, according to
HelpGuide.org
:
Trouble walking or sitting
Inappropriate knowledge of sexual acts
Makes effort to avoid a specific teacher
Refusal to change clothes in front of another person
Refusal to participate in physical activities
If you recognize any of these signs in your child, address the issue as quickly as possible. Make an appointment with your pediatrician and be ready to report a possible incident to school officials and the police.
Sexual misconduct at school is rare, but it can happen. By tuning into your kids and addressing potential issues as quickly as possible, you can go far in preventing sexual abuse or stopping it in its tracks.
Being a teacher has never been easy but changes in federal funding and legislation have made it harder than ever for public school teachers. Keep reading to learn more.
Say goodbye to mystery meat - and all other types of meat - at public school cafeterias that are embracing the Meatless Monday trend.
Growing cases of contaminated tap water at public schools around the country are raising more than eyebrows. Learn about whether or not public schools' tap water is safe to drink.