What are the Top High Schools in Boston?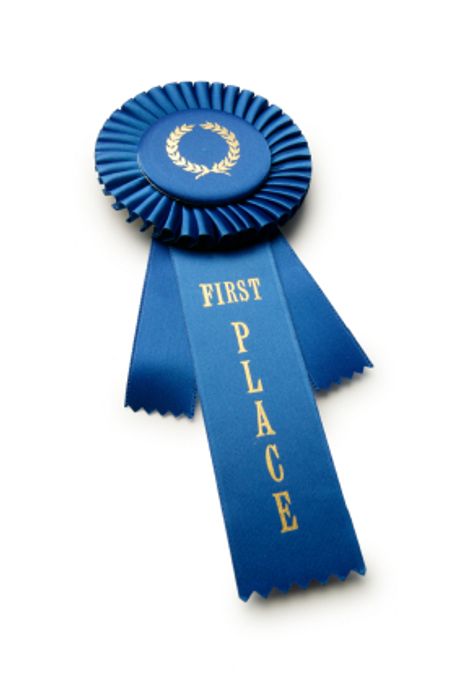 We review recent rankings from Boston Magazine that shows the top-rated high schools in this extensive school district.
Parents of high school students in the Boston area will be happy to know ratings are out for the top secondary schools in the city and its suburbs. Boston Magazine provides its annual list based on a number of factors that are carefully calculated into a single formula for ranking purposes. The magazine also breaks down rankings by various characteristics to make it easy for parents and students to get a complete picture of how schools across the city perform.
How the Rankings are Calculated
According to
Boston Magazine
, there are 13 factors that go into the calculations for the annual rankings. The most weight was given to academic factors since the primary function of public schools is to provide a solid education to students. The criteria under academic performance included test scores for national tests like the
SAT
, as well as standardized examinations for the state. The magazine also took into consideration
completion rates
and the
number of students heading to college after graduation
.
Other factors that were not given as much weight but still considered in the final calculations include the availability of extracurricular activities, such as clubs and
sports
. While these opportunities do not factor directly into academic performance, they do cultivate leadership and team-building skills, and they are valuable for beefing up college and employment resumes. The publication also took standard criteria like
teacher-student ratios
into consideration, although these factors were also given less weight in light of recent studies that show these factors may not be a major variable in actual academic success.
Once the calculations were complete, Boston Magazine published the list of schools in the city, according to rank. Final scores for all 13 factors considered are also broken down and listed individually, to help those perusing the scores get a full picture of each school's specific strengths and weaknesses. In addition, Boston Magazine published a second report that ranks schools according to specific characteristics, including
AP exam scores
and
per-student spending
. This allows parents, educators, and students the opportunity to weigh each school's merits based on the most important education factors to each of them.
Who Took Top Spot?
The top spot on this year's Boston Magazine list went to
Weston High School
in the West Metro area. According to the
Boston Globe
, Weston High School boasts a 95.6-percent graduation rate, with 98 percent of the students in that number heading off to college after graduation. The school also has some of the highest average SAT scores in reading and writing, with their highest scores shown on the SAT Math section. The school also features high scores on the Massachusetts Comprehensive Assessment System (standardized testing for the state) with 96 percent of students scoring proficient or higher in reading and 95 percent scoring proficient or higher in math.
Factors that Determine Success
Despite the fact that Weston High School stood at the top of the rankings from an academic standpoint, this school was not one of the highest in terms of high
per-student spending
or low student-teacher ratios. This suggests that these criteria are not necessarily an accurate indicator of academic success, and why Boston Magazine did not give these factors as much weight as test scores or other academic indicators this year.
The school with the highest per-pupil spending during the last academic year was
Minuteman High School
, according to another report at
Boston Magazine
. Although this school spends as much as $28,962 on each student, the school did not even make the top 50 rankings for high schools in the Boston area.
North Shore Technical High School
had the most attractive student-teacher ratio, with just over eight students for every instructor. This school did not make the top 50 list of high schools for the previous school year either.
On the other hand, the high school with the highest AP examination scores during the last school year was
Concord-Carlisle Regional High School
. This school boasted nearly 99 percent of its students scoring proficiency or higher on AP exams taken. The school also made the city-wide rankings, coming in fourth out of all the schools in the Boston area. The slightly lower ranking was due in part to a lower percentage of college-bound students at just 92 percent, which is still well above the average for many Boston schools.
Other Schools in the Top 5
Coming in a close second behind Weston High School was
Lexington High School
, with a 95.3-percent graduation rate and 95 percent of graduating students heading off to college. In addition, Lexington boasted some of the highest MCAS scores in the state, with 100 percent of students testing proficient or higher in reading and 97 percent testing proficient or higher in math. The school offers 17 AP classes to Weston's 15, and 95.2 percent of the students scored proficient or higher on AP examinations. The school also offers 120 clubs for students; the highest number by far of all the top five schools on the list.
Dover-Sherborn Regional High School
had the coveted third spot in this year's ranking, with 99 percent of students graduating from the school heading off to college.
Wellesley Senior High
took the fifth spot behind Concord-Carlisle Regional High School, with a 99-percent completion rate and 95 percent of students heading to college after graduation.
Finding a good school in the Boston area is much easier, thanks to the rankings by Boston Magazine. With the hard research work already done, you can simply peruse scores and rankings to find the best secondary school in the city for your specific academic needs. For a complete list of the top 50 schools in Boston, click
here
.
Questions? Contact us on Facebook. @publicschoolreview
Being a teacher has never been easy but changes in federal funding and legislation have made it harder than ever for public school teachers. Keep reading to learn more.
Say goodbye to mystery meat - and all other types of meat - at public school cafeterias that are embracing the Meatless Monday trend.
Growing cases of contaminated tap water at public schools around the country are raising more than eyebrows. Learn about whether or not public schools' tap water is safe to drink.