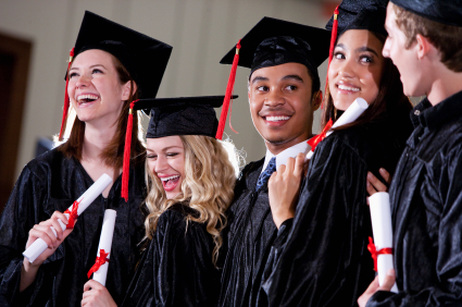 We'll explore the upswing in college graduation rates for Boston Public School students and the factors that might be contributing to their success.
College completion rates are up with students from
Boston Public Schools
, suggesting that even large urban school districts with many challenges can find the right formula for success. In Boston, that success may be attributed to a number of factors, most notably a new program dubbed Success Boston. As this city revels in positive numbers in a recent report, other school districts nationwide may be viewing the Boston trend with interest as they try to increase their own college graduation numbers.
Numbers from "Getting Closer to the Finish Line"
The
Boston Globe
reports on the release of a new report, "Getting Closer to the Finish Line," which showed the number of college degrees earned by Boston Public Schools students has increased sharply in recent year. The report, compiled by the Boston Foundation, found that nearly half (49.2 percent) of all students that entered college after graduating from Boston schools in 2006 completed college within six years. That figure was a significant increase from the 40.2 percent of students in the class of 2000 that earned their college degrees in the same time frame. Degrees include bachelor and associate degrees, as well as certificate programs.
The new Boston numbers also exceeded the national average, which showed around 47 percent of students completed college within six years. When one considers that Boston Public Schools is a district riddled by
high poverty rates
and
ESL
families, the new figures are even more impressive.
"We are evidence that public education can help urban kids succeed and complete college," Carol R. Johnson, superintendent of Boston Public Schools, told the Boston Globe. Johnson has been instrumental in the addition of more opportunities for high school students to increase their odds of success, including more
college-level courses in the high schools
.
Success Boston Improves Completion Rates
Much of the success among Boston Public School students may be attributed to a program introduced by Boston Mayor Thomas M. Menino. Four years ago, Menino set a new college completion goal for the Boston class of 2009. That goal was to see at least 52 percent of that class that enrolled in college complete a degree within six years. A second goal was instituted as well – to see at least 70 percent of college enrollees from the class of 2012 earn their degree within that same time frame.
Although the latter goal is still considered ambitious by most standards, statistics are showing Boston is on track to meet, or even exceed, the first goal for the 2009 class. Success Boston, a collaboration between the mayor, the Boston Foundation and Boston Public Schools may be a significant factor in those numbers. The program was designed to help Boston Public School students succeed in college through a three-prong approach according to the
Boston and Beyond
website:
In addition, Success Boston sets measurable goals for student completion and tracks student progress to ensure the proper support system is in place to help students succeed.
To achieve those goals, the
Boston Foundation
lists four workgroups that focus on educational barriers that could impede the progress Success Boston. Those four workgroups make the necessary changes in systems that will promote student success and completion. The four workgroups include:
Financial aid – This group works with students and parents to navigate the complex maze of financial aid applications and makes liaisons available on college campuses to provide additional information and support regarding financial aid issues.
Student transitions – This group works with students to connect them with services and resources that provide the necessary support throughout the college experience, including time management assistance, financial aid and career options.
Curriculum alignment – The group aligns curriculum within the Boston school system with requirements from institutions of higher education, to reduce the need for remedial courses that often stand in the way of college completion.
College-friendly employment – This group raises awareness of employment and career options, secures internship and employment opportunities, and assists students with goal-setting based on current labor trends.
Still Work to Do
Despite the success of the new program and the efforts of Boston Public Schools, officials recognize there is still work to do in this large district. Although completion rates for students that enroll in college are increasing, the number of students that complete college after graduating from Boston Public Schools is still well below the 50-percent mark.
Diverse Issues in Education
reported in 2009 that numbers are even more dismal for African-American and Hispanic students in the Boston area, a problem that continues to plague the district today.
"I think we are still troubled by the fact that there are huge gaps in how our female and how our male students are doing," Johnson told
WBUR
. "And we still see persistent gaps between how our black and Latino students are doing and their white and Asian peers, so we still have a lot of work to do."
To bring improvement, Menino told Diverse Issues in Education that he would like to see more
Advanced Placement classes
in the city's high schools, as well as higher average
SAT scores
for Boston students. As this school district works hard to increase success among all of their students, Boston Public Schools may become an example to other school districts across the country – especially those dealing with the unique challenges of an urban district with high levels of poverty and other education barriers.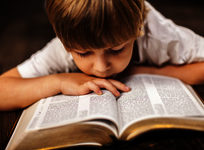 May 11, 2017
If your child has trouble planning, organizing, and executing tasks it could be a condition called executive functioning disorder. Keep reading to learn more.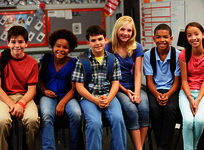 May 11, 2017
Increasing birth rates among immigrant families from Asia and Central and South America, combined with lower birth rates among white families, means that for the first time in history, public school students in the United States are majority-minority. This shift in demographics poses difficulties for schools as they work to accommodate children of varying language abilities and socio-economic backgrounds.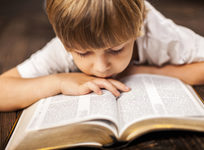 May 11, 2017
Children are going to act out - that is a fact of life. But when does a minor behavioral problem turn into a major issue? Keep reading to learn more about behavior intervention plans and how they might be able to help your child curb problem behaviors in school and at home.