Editorial: Common Core Standards a Good Place to Start, but More Work is Needed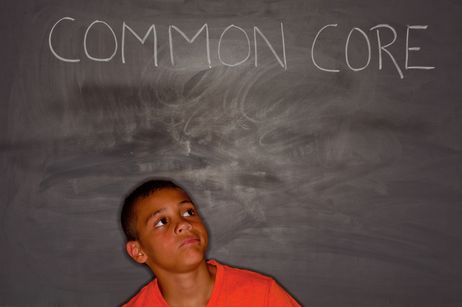 The Common Core Standards were created in order to facilitate greater academic progress among K-12 students, and seek to provide consistent academic benchmarks that students must meet. While Common Core is a step in the right direction, there are some concerns that need to be addressed before they reach their optimal effectiveness.
The Common Core State Standards began, in part, as the
brainchild of Janet Napolitano
, former governor of Arizona. As the chairperson of the National Governors Association in 2006-2007, Napolitano created a task force on education that released a report calling for standardized benchmarks in education. That report eventually formed the basis of the Common Core State Standards, which thus far have been adopted by 45 states, Washington, D.C., four U.S. territories and the educational branch of the Department of Defense.
This video offers a guide to the Common Core State Standards.
Today, the
Common Core
is a set of high-quality, rigorous standards that outline what children should learn, know and be able to do at each grade level in the areas of math and language arts. The standards seek to address the variability between state-level educational standards that have for years produced high school graduates with widely ranging academic abilities.
The Common Core Standards are both relevant and rigorous. Students are engaged in activities that build higher-ordered analytical skills, critical thinking skills, and problem-solving skills that are necessary for success in today's world. In that regard, the standards are not focused solely on the acquisition of knowledge, but the application of that knowledge as well. Additionally, in states where the standards have been adopted, students receive comparable instruction no matter who their teacher is or what school they attend, which helps eliminate variability in student preparedness. Although teachers still have wide latitude in the delivery of lessons, they each have the same target in the end: student
proficiency on the Common Core.
In this video, Casey Cobb Department Head and Professor of Educational Leadership at the Neag School of Education explains how Common Core State Standards are beneficial to the nation.
The Common Core Standards also increase the depth of knowledge children acquire by reducing the breadth of topics they are required to learn. Rather than ramrodding subject after subject, teachers are allowed to focus on key topics that are most important for developing understanding and preparing students for future success. Furthermore, the Common Core Standards allow teachers to regain the creativity many lost during the era of No Child Left Behind, which, with an intense focus on specified curricula and high-stakes testing, led many educators to push creativity aside and teach to the test. With Common Core, teachers are encouraged to ratchet up the ingenuity in an effort to help their students achieve proficiency.
Lastly, the Common Core sets the stage for increased equity in education. The standards do not discriminate based on race, ethnicity or socioeconomic status. Students at all schools, be they urban or rural, wealthy or poor, are held to the same high standards. In so doing, the achievement gap is closed and children from all parts of the nation are able to acquire the knowledge and skills they need to be successful. In essence, the Common Core Standards provide a roadmap for success for all of the nation's schoolchildren.
While the Common Core is a step in the right direction, there are many aspects of the standards that are worrisome. First, tying learning to relatively static standards seems contrary to the rapidly changing and dynamic world in which we live. While the material taught today is relatively unchanged from two decades ago, the skills that children should derive from their learning, as well as the methods by which teachers deliver lessons, have most definitely changed.
This video features Doctor Duke Pesta, an English professor from the University of Wisconsin. He is also one of the leading voices in the country, speaking out against the Common Core Curriculum.
A second critique of the standards is that at this point, they include only math and language arts. While the importance of these subjects is paramount, to neglect other subject areas is a mistake. The breadth and depth of knowledge to which kids should be exposed go far beyond English and math. And that knowledge should include "supplementary" subjects like art, career education, physical education and the like. Yet, considering the Common Core Standards for math and language arts took several years to develop, it would be safe to assume that common standards for the plethora of other subjects would take at least a decade to develop and implement.
However, the greatest concern with the Common Core Standards has yet to be borne out. The standards, although research-based and developed by a panel of educational experts including teachers and school administrators, have never been field-tested. Additionally, the speed with which the standards have been adopted and implemented means that some educators have not been properly trained in their implementation. This lack of testing, combined with districts ill-equipped to train their teachers, could lead to significant problems with the rollout of the program, especially as standardized tests based on the standards come online in 2015.
In the end, whether one is a supporter or detractor of the Common Core, one thing remains true: these standards help children see the connection between knowing something and applying that knowledge in the real world. Unlike No Child Left Behind, the Common Core Standards prepare students for further education, employment and life in general, rather than merely preparing them for a test. It is this ability to facilitate higher-ordered thinking skills and the application of those skills that is the Common Core's greatest gift to today's students.
Questions? Contact us on Facebook. @publicschoolreview
Growing cases of contaminated tap water at public schools around the country are raising more than eyebrows. Learn about whether or not public schools' tap water is safe to drink.
For far too long the American public school system has failed to address "out-of-school" factors like poverty and their impact on what happens in the classroom. As the nation continues to become increasingly diverse, many schools are adopting comprehensive approaches to education that account for the unique needs of students so that each child is prepared for their future and not just for a year-end test.
Schools all over the country have closed their doors to slow the spread of COVID-19, forcing educators and parents to switch to online learning strategies. Read on to learn where to start with homeschooling and for helpful resources for learning at home.