Exchanging Hoops for Grades? Public Schools for Athletes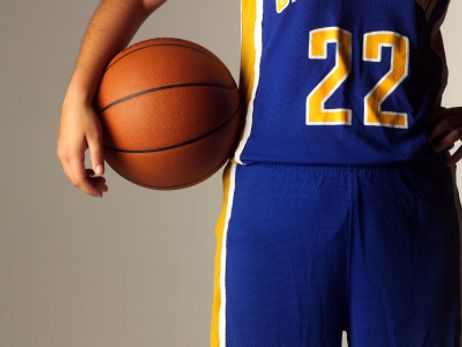 Learn about how some schools are catering specifically towards athletes, as well as how charter schools are providing students with opportunities to participate in sports.
Do you dream of becoming the next big sports star? With athletics paving the way for collegiate scholarships and
admissions
, a rising number of high schools are creating programs specifically designed to foster athletically skilled students. In fact, in Canada, high schools designed specifically as sports academies are opening their doors – and American
charter schools
may soon follow suit.
How New Schools Balance Athletics with Academics
Many parents and students have expressed frustration over the demands of developing gifted athleticism alongside the rigors of high school curriculum. While each school's fundamental objective is to educate students, many argue that encouraging athleticism, training, and building teamwork also significantly contribute to a student's overall development. While many teens are forced to sacrifice grades in order to balance the demands of a sport, select schools have begun experimenting with new athletic programs to challenges the status quo.
According to the
National Post
, the Toronto Public Board of Education, which is the largest educational institution in Canada, has created a new basketball academy. At this campus, students with high athletic potential can improve both their physical and intellectual abilities. The academy's curriculum is designed to create a more symbiotic balance between the demands of the sport and academic work. Commonly referred to as "schools of choice" in Canada, these equivalents to America's charter schools are becoming more popular.
Are Schools of Choice the Future of Education?
While many "schools of choice" are catered specifically to athletics, other schools of choice foster more privatized class structures, some of which include
single gender schools
, institutions focusing on a
specific career pathway
, or even schools designed to meet the needs of religious faiths.
According to The National Post, the success of these schools of choice is only one of the incentives driving the growth of these alternative campuses. Like the circumstances in America driving forth the growth of charter schools, Canadian school leaders are prompting changes, "partly to compete with the lure of private schools and stem plummeting enrollment."
Athletics in America's Charter Schools
In America, students who attend charter schools often do not have opportunities to participate in school sports. According to Jack O' Brien, the Executive Director of the Massachusetts Charter School Athletic Organization, "All charter schools, particularly middle and high schools, face the same challenge: How to provide a quality athletic program that satisfies the needs of the students without draining the
school's budget
."
While America does not currently have a charter school that focuses specifically on athletics, there is a growing trend among charter schools to foster athleticism. The Massachusetts Charter School Athletic Organization counts among its members 1/3 of all the charter schools in the area.
The trend does not stop in Massachusetts. The
Texas Charter School Academic and Athletic League
provides their students at participating charter schools in Dallas and Houston with opportunities to complete in volleyball, six man tackle, flag football, cross country, basketball, track and field, and soccer. In Arizona, the
Charter Athletic Association
serves its schools' students in baseball, basketball, football, golf, soccer, and volleyball.
Other charter schools are joining the ranks of "traditional" leagues. For example, Mystic Valley Regional in Massachusetts became the first charter school to join the state's primary high school sports leagues, allowing the school to compete against both traditional public and private schools. According to the athletic director of Mystic Valley Regional, "Why wouldn't we compete with them? We put our sneakers on the same way," as reported by the
Boston Globe
.
While not all schools focus on athleticism as Toronto's basketball academy may, the trend in Canada may transfer over the border and into American charter schools.
While students are enjoying time off this summer, school district officials across the country are grappling with the issues associated with Common Core Standards, as well as plenty of opposition from parents and teachers.
As more schools return to in-person learning, teachers and parents find themselves dealing with the trauma and stress created by the pandemic.
After more than a year of remote learning, schools are finally returning to in-person instruction but how has the pandemic changed the face of public education and what will it look like moving forward?