How to Successfully Prepare for a Foreign Exchange Experience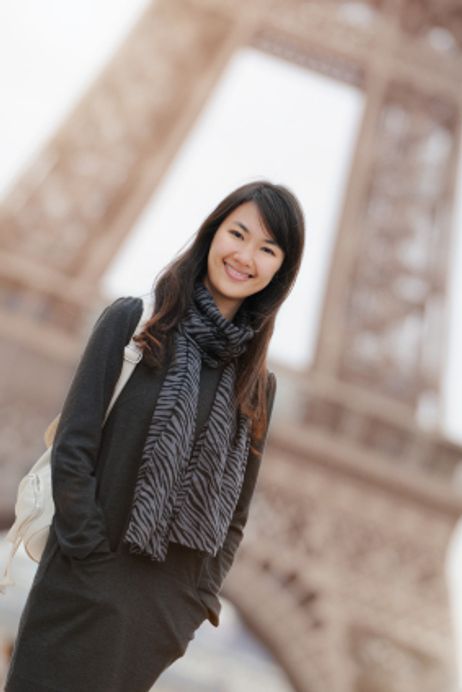 The world is at every public school student's fingertips! Learn about the engaging foreign exchange programs that can help you study abroad while earning credits for graduation.
As the world becomes increasingly interconnected, a rising number of public schools are creating innovative foreign exchange programs.
Typically, allowing an exchange student to live abroad with a host family, many public schools offer general credit and scholarships for students interested in pursuing a global learning opportunity.
Public Schools and Foreign Exchange
Although each school, district, and county may offer diverging foreign exchange opportunities, students of nearly any public school affiliation can typically find ways to jet off for a chance to learn in another country.
For example, Chesapeake Public Schools (CPS), located in Virginia, is one of the many public school systems providing students with incredible exploratory venues. As their foreign exchange philosophy states, "
Chesapeake Public Schools
recognizes that as the nations of the world become more interdependent, it becomes increasingly important that high school students develop a sense of global citizenship."
To enhance this learning process, CPS encourages students to engage in travel and exchange opportunities to build greater relationships, while simultaneously adding depth to students' overall development. In addition, while CPS focuses on high school exchange options, a rising number of public schools across the country are now creating more opportunities for
elementary
and
middle school
students as well.
Foreign Exchange Support and Assistance
Typically, when public schools offer their own exchange venues, the school leaders will work with these prominent organizations to ensure the experience is optimal for the student. For example,
Chesapeake Public Schools
cooperates with CSIET to give all staff and interested parties valuable exchange resources, additionally providing students and parents annually updated foreign exchange advisor contacts.
How Do I Apply for an Exchange Program?
To begin your exciting journey to study abroad, students can first check with their school's advisor to find out about available destinations and timelines. Typically, students in a foreign exchange program live abroad with a host family or in a school dormitory for a period of several weeks to several months. In addition, students can choose to attend their program during the regular school year, while earning
class credit
abroad, or students can alternatively enroll in available summer programs.
Although destination options will vary, students whose schools work with larger exchange affiliates, such as Intrax, may have the option to study in England, France, Spain, Italy, the Netherlands, and many more destinations! As Intrax offers programs in 60 countries around the world, the organization has helped over 40,000 students engage in global learning programs. To choose which destination and program timeline best fits your needs and interests, most advisors recommend that students meet with their academic counselor and discuss options with parents to make a thorough decision.
How Will I Pay for My Foreign Exchange Program?
The actual cost of a foreign exchange program varies greatly depending upon the location's economy, the global market, holiday travel costs, and additional financial factors. Although prices will certainly vary depending on the venue and the time of year, many parents and students fear that the exchange programs are far too expensive to pursue; however, students interested in studying abroad can often find scholarships and grants to help cover the cost of their experience. Intrax alone offers scholarships for nearly all of their global destinations. In fact, students planning to study in Japan or Spain can even currently apply for a scholarship ranging from $500 to $2000. Ultimately, the best place to begin starts with contacting your public school advisors. From there, parents and students can learn about unique destinations, scholarship opportunities, and the planning details.
Questions? Contact us on Twitter. @publicschoolreview
Being a teacher has never been easy but changes in federal funding and legislation have made it harder than ever for public school teachers. Keep reading to learn more.
Say goodbye to mystery meat - and all other types of meat - at public school cafeterias that are embracing the Meatless Monday trend.
Schools all over the country have closed their doors to slow the spread of COVID-19, forcing educators and parents to switch to online learning strategies. Read on to learn where to start with homeschooling and for helpful resources for learning at home.