Is Your Child's School Prepared for a Pandemic Health Threat?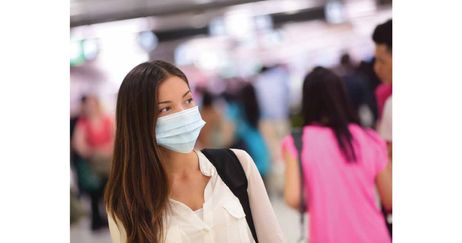 Learn about how your school will address pandemic health issues, such as the H1N1 virus, and how you can be proactive in learning about school closing guidelines.
Amidst the recent H1N1 virus scare, public schools are being celebrated for their proactive efforts to minimize student illness and the spread of disease. As the
U.S. Department of Health and Human Services
explains, "Schools play a critical role in protecting the health of their students, staff, and the community from highly contagious, infectious diseases such as seasonal or pandemic influenza."
To contain the pandemic threat, a number of public schools chose to close their doors upon reports of symptoms of the H1N1 virus. Many experts assert that public school leaders have helped contribute to the diminished threat of this potentially serious illness.
Public Schools and Health Regulations
Based upon extensive studies and investigations conducted by the Center for Disease Control and Prevention, the U.S. Department of Health and Human Services asserts that public schools' proactive efforts to administer schoolwide closures amidst health threats has been proven to mitigate the incidence of pandemic influenza viruses. With this precautionary step, public school leaders have the ability to help protect its students, families, and extended community members from the dangers of seriously contagious diseases.
While public schools have historically closed for weather-related factors and illness-related incidents, public schools are not actually legally required to close their doors amidst times of non-emergency illnesses. As each school district, county, and state hold varying authorities over closing their schools, leaders are urging parents to find out about their local schools' pandemic response plans. Parents and community members should be aware of who is regulating the
health of students
and local citizens amidst times of unforeseen and/or contagious diseases.
How Should Public Schools React?
While the U.S. Center for Disease Control requires and recommends specific health measures for public schools, each state may additionally have its own mandates and guidelines for potential pandemic responses.
For example, as the
Minnesota Department of Public Health
explains, every public school in the state of Minnesota is required to adhere to a plan of action for preventing the pandemic spread of illnesses. Specifically, as is the case in Minnesota schools, every public institution is required to organize a pandemic / health committee, wherein committee members establish a timeline to oversee and implement pandemic reaction plans.
With access to an "Incident Command Center," which receives reports and information from school and county offices, the public school committees are in place to help communicate threats and alerts to
parents
, staff, students, and surrounding community members. While Minnesota Public Schools are among the many public institutions to uphold strict pandemic regulations, some leaders assert that each public school needs to become increasingly
organized
and prepared.
In analyzing the preparedness of public schools across the nation, additional reports from the Minnesota Department of Public Health reveal that 92 percent of the country's public schools utilize school closures as a method to limit cases of prospective contagious influenza strands.
While most of the country's public schools certainly utilize this strategy, parents and students should be aware of the legal powers that exist to override school closure decisions. In fact, nearly all state legal provisions allow for extended school closures, lasting up to three months, during non-emergencies to help protect the public's health and / or safety.
However, governmental departments' powers vary for each state, as nearly half of all public schools allow their state's health department to close public schools, while nearly 37 percent of states only allow departments of education to initiate school closings. Yet even with national and state-wide recommendations and guidelines, some local governments may have even more specific guidelines for pandemic response. Currently, only 29 percent of states allow both local and state leaders to make authoritative decisions to close a school amidst the threat of a contagious illness.
Pandemic Plans and Success
Since the early outbreak of the recent H1N1 virus was feared to be globally devastating, public schools across the country took serious and active measures to prevent widespread illness among its students and communities.
Specifically, as the
New York Times
reports, one local public employee is celebrated for her proactive efforts that helped to identify and uncover the first cluster of H1N1 cases in the state of New York. When Mary Pappas noticed several students feeling ill and feverish, she immediately contacted the New York City Health Department (NYCHD) to argue for the state's involvement. With her adamant request, the NYCHD agreed to send samples of Pappas' ill students to Atlanta testing labs; as a result, the NYCHD soon discovered that the lab results proved that Pappas' ill students were indeed struck by the H1N1 virus. Those who were among this first lab test were confirmed to be the first eight New York residents with this strand of influenza. Pappas is now proclaimed as a role model for responsible public school planning, as her quick reactions may have helped prevent the spread of the H1N1 virus to innumerable students and family members.
Parents can take proactive measures to understand how your child's school closures are governed. In the case of H1N1 and other contagious diseases, you can never be too prepared.
Being a teacher has never been easy but changes in federal funding and legislation have made it harder than ever for public school teachers. Keep reading to learn more.
Say goodbye to mystery meat - and all other types of meat - at public school cafeterias that are embracing the Meatless Monday trend.
Growing cases of contaminated tap water at public schools around the country are raising more than eyebrows. Learn about whether or not public schools' tap water is safe to drink.