Is Your Local Public School Telling the Truth?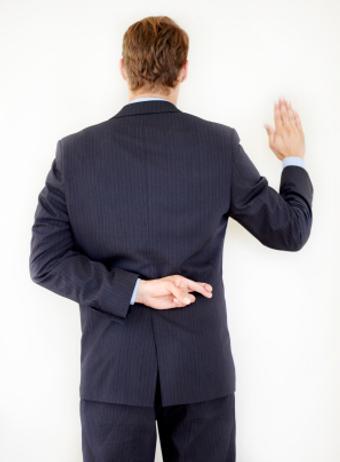 Across the country, public schools are being caught red-handed in manipulating their test scores, graduation rates, and campus safety data. Learn about why schools are cheating and how they are distorting the truth.
While schools should instill moral fortitude into their students, some educational institutions are "cheating" their own systems. According to recent investigations, a number of public schools have been caught tampering with their schools' test score reports, graduation rates, and other performance-related statistics.
What Information Could be Falsified?
Under the
No Child Left Behind Act
, public school leaders are under incredible amounts of pressure to ensure that their scores stay high while their
graduation rates
continue to soar. Public schools are required to publish data on topics of campus violence, academic performance, and graduation rates. Adding to these focus areas, schools must publicly publish an annual "report card" of the school, allowing community members to ascertain how specific groups have performed throughout the year. The specific groups assessed in this report card are differentiated by:
Ethnicity

Disability

Income (plus other potential related socio-economic factors)

English language proficiency
In addition, all public schools must disclose their annual dropout rates, teacher qualification standards, and
records
, as well as other locally-mandated data.
This video is an example of the sort of test score manipulation which does occur in our schools.
The Pressure to Tamper With Public School Reports
While increased access to school records is undoubtedly beneficial to the community, the transparency mandated by NCLB is prompting some school leaders to falsify educational data.
As
Reason Magazine
reveals, "While federal and state legislators congratulate themselves for their newfound focus on school accountability, scant attention is being paid to the quality of the data they're using. Whether the topic is violence, test scores, or dropout rates, school officials have found myriad methods to paint a prettier picture of their performance."
In addition, the strong amount of emphasis placed on student performance may be encouraging some leaders to publish false claims about their school's achievements. After all, a portion of every public school's budget and national ranking is derived (in part) by
student testing
performance, graduation rates, and
campus safety
. Subsequently, some leaders have reported false data in order to boost their school's reputation and funding potential. For example, some leaders have chosen to selectively report
school dangers
and incidences of violence. Therefore, while recent statistics may show that overall violence in public schools has significantly declined, many experts question the validity of this data.
Veteran journalist Dan Rather offers an in-depth look at the Detroit Schools.
How Public Schools are Distorting Their Reports
Unethical public school leaders are utilizing a handful of tactics to manipulate their data, including:
Relabeling or intentionally altering a dropout's attendance and/or transfer records

Reporting a rise in

honors

and

Advanced Placement

enrollment without providing information on the number of students who failed or dropped these courses

Shifting graduation requirements to reduce dropout rates

Adjusting the school's grading scale in order to boost students' combined GPAs
For example, as the
New York Times
revealed in a 2003 report on public schools, one of Houston's largest public institutions,
Sharpstown High School
, reported zero dropouts for one annual school report card. When experts further investigated these claims, it was discovered that the Sharpstown school leaders adjusted the 9th-grade enrollment records in order to shift dropouts to new jurisdiction areas. As a result, a student who dropped out of the
Sharpstown High School
may have been labeled as a "transfer" to a different public facility.
After this falsification was revealed, a state-wide investigation was conducted to assess the true dropout rates among 16 Houston area middle and high schools. Through extensive studies, state leaders found that more than half of the "transfer" students should have been legally defined as "dropouts."
In this video teachers discuss what's wrong with schools.
While the NCLB act was intended to hold schools to greater accountability, not all campuses have upheld their standards of honesty. Accurate data reporting is critical to identifying struggling schools and creating effective plans for academic improvement. Although school leaders may be tempted to falsify information, misleading data can only service to punish the school's students.
Questions? Contact us on Facebook. @publicschoolreview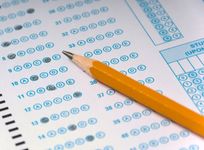 When asked to rank the quality of their child's school, most parents rated it a B average. And yet politicians would have you believe that the American public-school system is failing. How are America's public schools really doing, and how do we know?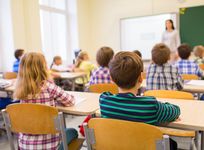 The Common Core State Standards Initiative has changed the course of education in the United States, particularly with its emphasis on standardized testing. But how does standardized testing affect teaching quality? Keep reading to find out.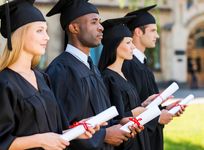 The high school graduation rate is in a constant state of change and dropout rates affect more than the individual student. Read on to learn about factors influencing high school graduation rates and what schools can do to improve them.