Meatless Mondays: Why Public Schools are Going Vegetarian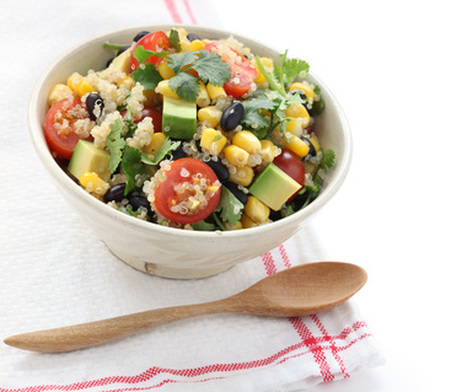 Say goodbye to mystery meat - and all other types of meat - at public school cafeterias that are embracing the Meatless Monday trend.
A vegetarian diet isn't one embraced by the majority of Americans today. In fact, according to the
Johns Hopkins Center for a Livable Future
, most Americans exceed the daily amount of recommended protein by a significant amount, with much of it coming from meat and animal products every day. However, many public schools are hoping to change that trend by introducing "Meatless Mondays" to their students and faculty.
According to an article last year by U.S. News and World Report, numerous schools across the country have begun offering vegetarian selections to students on a daily basis. These choices were provided in addition to meat entrees, giving students both diet options. However, Meatless Mondays are a new concept that was recently introduced by Baltimore City Public Schools and is quickly spreading across the nation as other school districts are hopping onboard the vegetarian bandwagon.
Going Meatless in Baltimore
A report in the
Washington Post
stated the Baltimore City Public Schools launched their Meatless Mondays campaign in October of last year. Instead of the usual fare of hamburgers, pizza and "pigs-in-a-blanket," the schools are providing students with
healthy, meatless options
like cheese sandwiches, cheese lasagna and mixed vegetable bowls.
Melissa Mahoney, a chef and dietician with the Baltimore school district, said the idea started as an element of a themed-approach to
school lunch
menus. When the district realized that Meatless Mondays were a part of a national campaign backed by hospitals and animal-rights activists, they began working with the larger organization to develop their plan.
Benefits of Meatless Meals
The benefits the school district hopes to achieve through this initiative include:
Introduction of a variety of fruits and vegetables to students and staff
Improvement of the personal health of students and faculty
Reduction of the district's carbon footprint
The ultimate goal of the program is to reduce meat consumption by 15%. However, the idea has not been embraced by everyone.
Pros and Cons
There are many advocates of the Meatless Mondays program, including former Beatle Paul McCartney, the Johns Hopkins Center for a Livable Future and animal-rights activists. However, not everyone is thrilled with the idea, particularly the American Meat Institute, the National Cattlemen's Beef Association, the National Pork Board and the Farm Bureau. These organizations have launched their own campaign to advocate for meat consumption and urged school districts like Baltimore to reconsider the Meatless Mondays program.
The Spreading Phenomenon
Despite opposition, the Meatless Monday program is continuing in Baltimore and is begin adopted at other school districts across the country. Meatless Mondays were introduced to the Oakland Unified School District at the beginning of the calendar year, according to the
district website
. The website cites health benefits of going meatless, such as a reduced risk of chronic diseases including heart disease, lower cholesterol and less overeating.
A report on
Planet Green
also listed five universities that were adopting the meatless program, including Oxford University, the University of Maryland and the University of California. School cafeterias removed meat from one of their cafeterias and beef from all of them to support the meatless movement.
Johns Hopkins Hospital is also introducing a Meatless Monday program into the cafe in their Wellness Corner to encourage staff, patients and visitors to adopt healthier eating habits. Executive Chef Shawn Fields said in a press release on the hospital website, "I'm looking forward to helping customers learn that they are not sacrificing taste by eating vegetarian meals." Fields' vegetarian chili is already a popular selection in the cafe and is offered as a regular menu selection. A promotional poster for the Meatless Mondays campaign offers a quote by Fields, "If you think chili needs meat, you don't know beans.
Meatless Mondays are a direct response to a report issued by former U.S. Surgeon General David Satcher, titled, "Healthy People 2010." The report recommended that individuals reduce their consumption of saturated fat by 15%. The 2005 Dietary Guidelines Advisory Committee, which was appointed by the Departments of Health and Agriculture, stated that people who eat more fruits and vegetables enjoy a lower risk of chronic diseases like cardiovascular disease, type 2 diabetes and some types of cancer.
Meatless Mondays are also designed to raise awareness of the health impact of eating too much meat and animal products, as well as the environmental impact of industrial meat production. For schools, meatless fare is a viable option in reducing the cost of school lunches, as well as introducing students to a variety of healthy foods they may not try otherwise. Despite the opposition to the program, it appears that Meatless Mondays are gaining speed across the country, as more schools, hospitals and universities experiment with the program.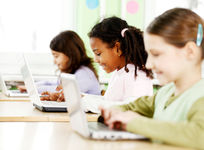 We examine the issue of Internet access in public schools, particularly in light of recent allegations from a father that his daughter was allowed to visit online dating websites from her school during class hours.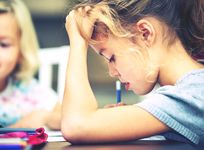 Special education teachers face a unique set of challenges, and so do the parents of special needs students. Keep reading to learn some practical tips for making your life as a special needs teacher or parent easier.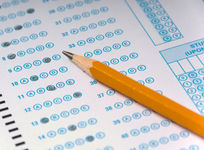 Taking the SAT or ACT is a major source of stress for high school students. Keep reading to learn how to choose the right test and how to prepare for it.