More than Academics: How Well Public Schools Provide Emotional Support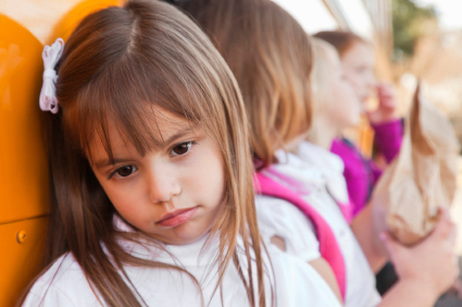 Beyond academics, public schools should be providing students with needed emotional and mental support. Learn about whether or not schools are making the grade in providing emotional support to their students.
Children and adolescents arrive at today's public schools with a wide range of special needs. Some students struggle with depression and anxiety, while others face the difficult task of living with parents who are not financially or emotionally stable. Children may be plagued by
schoolyard bullies
or may be upset by their
parents' divorce
or remarriage.
A recently released national poll aims to examine how well public schools provide support to students with emotional, behavioral, or family problems. Recognizing that in an era of large-scale budget cuts, programs that provide emotional support to students are in danger of being cut, the University of Michigan's C.S. Mott Children's Hospital National Poll on Children's Health set out to examine how many of our nation's public schools currently make the grade when it comes to emotionally supporting their students.
The Study's Findings
The study asked parents of students from both primary and secondary public schools to give their students' schools a grade of A through F on three different criteria:
Providing a Good Education – 83% of parents of primary school students and 75% of parents of secondary school students gave their children's schools a grade of "A" or "B" for providing a good education.
Providing Support for Students with ADHD or Behavioral Problems – 73% of primary school parents and 60% of secondary school parents gave their children's schools a grade of "A" or "B" for the support services provided to students with ADHD or other behavioral problems.
Providing Support for Students with Emotional or Family Problems – 68% of primary school parents gave their children's schools a grade of "A" or "B" for providing support to students with emotional problems (such as depression and eating disorders) or family problems (such as abuse or divorce). However, only a little over half (55%) of secondary school parents give their children's schools a grade of "A" or "B" for providing students with support for emotional and family problems.
Schools Doing Inadequate Job of Meeting Students' Emotional Needs
The
report summarizing the study's findings
notes that about 20% of school-aged children have problems with issues like depression, eating disorders,
autism
, or
ADHD
for which they need "formal mental health services," according to national surveys. Additionally, "as many of 50%" of school-aged children require emotional support to deal with family, peer, or other relationship difficulties.
The large number of students requiring emotional support of some kind underscores the need for schools to take steps to improve the emotional support services they offer students.
Emotional Support: An Important Ingredient for Academic Success
The report's writers point out that public schools appear to be doing a better job of providing students with a good education than with providing students with emotional support.
The report acknowledges that the current economic climate may seem to argue for cutbacks in the mental health and other emotional support services that schools provide. However, the report contends, such a move would be short-sighted. In order to succeed in school, children need to "function well and have their emotional needs met."
If behavioral, emotional, family, or peer problems interfere with a students' ability to learn, he or she will not be able to succeed academically. For this reason, emotional support services are a critical part of an effective public education system.
Recommendations for Schools
The American Academy of Pediatrics released its policy recommendations for school-based recommendations in June 2004 and re-affirmed its policy recommendations in August 2009. The AAP's policy recommendations for public schools include:
Prevention Programs. Schools should implement preventative mental health programs that include opportunities for students to "build developmental assets and resilience to other stresses," as well as mental health curricula that are incorporated into other health curricula.
Clear Communication. There should be clear communication between school psychologists, school guidance counselors, other school mental health providers, teachers, school administrators, and families in planning and executing mental health prevention programs and treatment.
Teacher Training and Clear Protocols. Teachers and other school staff members should be trained to recognize symptoms of mental health issues and to respond appropriately to these symptoms when they arise in students. The process for referring a student to a mental health professional (within the school or within the larger community) should be streamlined with written protocols and regularly evaluated for effectiveness
Steps Parents Can Take to Provide Students with Emotional Support
A
press release
publicizing the report quotes Matthew Davis, M.D., M.A.P.P., director of the poll and associate professor of pediatrics and internal medicine at the University of Michigan Medical School and associate professor at the University of Michigan's School of Public Policy. Davis says that as the new semester begins for junior high and high school students, "it's essential for parents to communicate with their children's teachers about emotional, behavioral and family concerns that they worry may affect children's school performance."
If
parents
find that their children's schools do not offer adequate emotional support, Davis suggests that parents speak with the child's primary care provider and seek out support from providers in the larger community.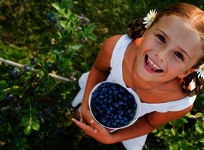 Gifted students often fail to thrive in traditional academic environments because they are not being challenged. In this article you will learn how to make sure your gifted student gets the quality education he or she deserves.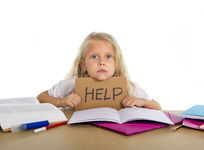 The world is in a constant state of change and those who fail to adjust fall behind. Unfortunately, the American public education system has not kept up with the times and is currently facing a number of serious problems. Keep reading to learn about the biggest failures affecting the modern U.S. public education system as well as some of the trends that could spark change.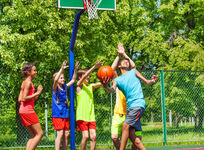 Summer break is a time to kick back and relax but it is also a great time to do activities that will boost your college applications. Keep reading to see how to boost your application this summer.