Nation's Public School Personnel Embroiled in Cheating Scandals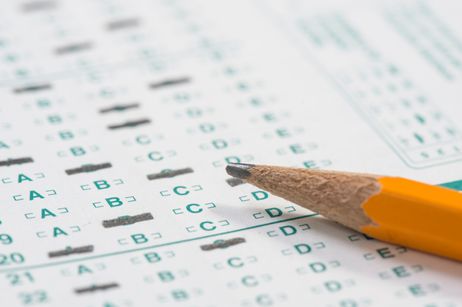 In today's climate of high-stakes testing, some teachers and administrators are cheating the system by providing test answers to students, changing student answers, and reviewing test questions before state tests are administered in order to feign the appearance of student success.
As the pressure to demonstrate student achievement has increased over the last decade, some educators have begun bending the rules. While cheating scandals involving teachers are nothing new, with the passage of the
No Child Left Behind Act
(NCLB) in 2002, the stakes for teachers and students alike rose dramatically.
NCLB's strict testing and performance requirements have gotten the most attention over the years. Students in elementary and middle grades are required to be tested annually in math and reading. High school students must be tested at least once between tenth and twelfth grade. Schools must also demonstrate "adequate yearly progress," in which students show year-to-year improvement towards the eventual goal that 100 percent of students are proficient on tests in both subject areas.
Originally, districts had until 2014 to meet 100 percent proficiency. But by 2011 it became clear that thousands of schools across the country would not meet this goal. As a result, the Obama Administration agreed to
award waivers to districts
that could not reach the goal, however, districts had to agree to implement teacher evaluation systems that were directly tied to student test scores if waivers were to be granted. Thus, cheating scandals involving educators have since become much more commonplace.
Cheating Cases Reported Across the Nation
Educators in Philadelphia have been charged
with "fostering a culture of cheating" after the state's attorney general discovered in 2008 that teachers had provided test answers to students, improperly reviewed state assessments, and in some cases changed student answers. During the height of the cheating, the number of students demonstrating proficiency on math and reading tests was well above 80 percent. Once the cheating was discovered and stopped in 2012, just 31 percent were proficient in math and 25 percent were proficient in reading. To date, one principal and four teachers at a Philadelphia area elementary school have been charged, although the investigation has involved more than 50 local school districts and has implicated 69 current and former school employees of misconduct.
This video recounts the Philadelphia cheating scandal.
At least 100 teachers have been accused of
helping students cheat
in New York City public schools. Allegations range from doctoring student answer sheets to allowing extra time for testing to instructing students to "check" and "recheck" their answers until the correct one was selected. Some teachers went so far as to give students a thumbs up or thumbs down to indicate the correctness of their answers. Many teachers and administrators accused of wrongdoing have since resigned or retired. Many others received disciplinary action but are still teaching.
The largest cheating scandal was uncovered in 2008 in Atlanta as part of an investigation by the Atlanta Journal-Constitution. The story led then-governor Sonny Perdue to appoint a special investigator who
found evidence of cheating
in 44 of the 56 schools that were examined. Eventually, a grand jury indicted 35 educators, including former national superintendent of the year Beverly Hall. The group is charged with a litany of offenses, from racketeering to making false statements. To date,
17 educators have entered guilty pleas
, several more are in plea negotiations, and as many as 15 others await trial.
This video reports on the Atlanta cheating scandal.
Why School Personnel Cheat
School officials
help students cheat for a variety of reasons
. The reliance on high stakes testing to determine a student's academic progress places an incredible amount of stress on classroom teachers and school administrators to produce results not just for the students' sake, but for their own. In many districts, student performance on these tests is directly tied to teacher evaluations. In other districts, student performance determines everything from teacher bonuses to whether or not a school will even remain open.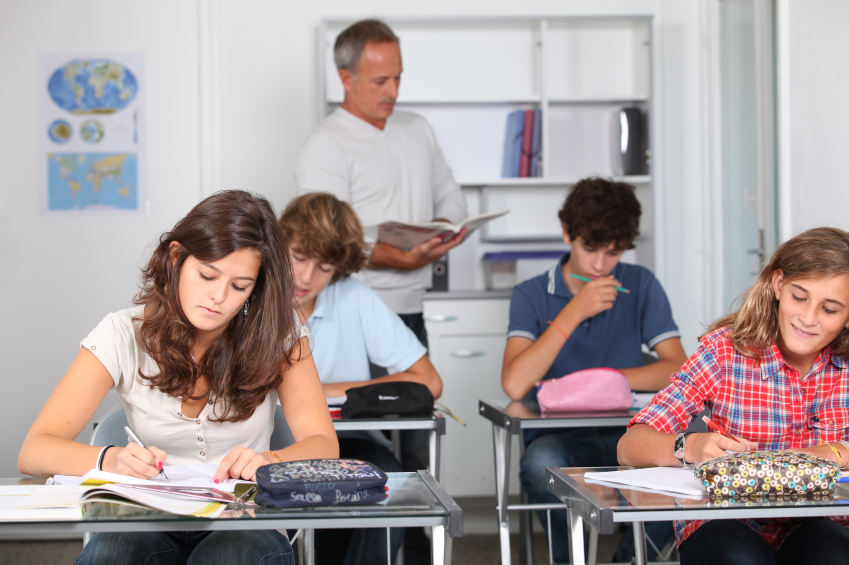 Additionally, high stakes testing takes much of the passion and spontaneity out of teaching that drew people to the profession in the first place. Rather than teaching about the subject they love, many
teachers find themselves teaching to the test
instead. What was once an exercise in leading children in exploration and discovery, teaching then becomes a mundane duty that is boring for both teachers and students.
Low teacher pay is surely a contributing factor in many of the cheating scandals rocking the nation. With year-end bonuses and raises often tied to test scores, the pressure for students to perform is very high, especially in urban districts, where students typically perform poorly and where living costs take up much of a teacher's salary. It is no coincidence that many cheating scandals have emerged from urban areas like Philadelphia, Washington, D.C., New York City and Atlanta.
Many teachers accused of helping their students cheat claim they do so because students are not provided with the resources they need in the first place. Lack of support from home, inadequate resources at school, and tests that in the long run are meaningless, are just a few complaints teachers make in judging high stakes testing unfair.
As one educator put it
, "if I give meaningless assignments that have significant impact on grades and are easy to cheat on, I can't claim to be surprised if [cheating] happens." As if the other factors involved in cheating weren't enough, apathy with the entire system only serves to make the situation worse.
Moving Forward
As egregious as these cheating scandals are, they point to much larger issues that are far more problematic. First, the culture of high stakes testing has led teachers into the practice of teaching to the test.
According to journalist Ron Berler
, such practices do nothing to help children learn and only lead to a situation in which school administrators harass and threaten teachers with termination if test scores are not improved. Secondly, new Obama administration guidelines that tie teacher evaluations to standardized test scores further endear teachers to the temptation of cheating, not because the teachers or students are dishonest, but because so much importance has been placed on a single indicator of achievement. Yet, studies show that teachers have very little influence on student test scores. In fact, a 2008 study in the journal
Child Development
found that one of the most influential factors in student success on standardized tests was their socioeconomic status.
It should be no surprise, then, that many education cheating scandals occur in urban districts with large populations of poor students. With their jobs on the line, educators in these districts have resorted to fudging test results to compensate, in part, for something completely out of their control – lack of wealth. While this does not justify cheating or should in any way exonerate educators from misconduct, it does provide a glimpse into the mindset of the desperate.
Questions? Contact us on Facebook. @publicschoolreview
Being a teacher has never been easy but changes in federal funding and legislation have made it harder than ever for public school teachers. Keep reading to learn more.
Say goodbye to mystery meat - and all other types of meat - at public school cafeterias that are embracing the Meatless Monday trend.
Growing cases of contaminated tap water at public schools around the country are raising more than eyebrows. Learn about whether or not public schools' tap water is safe to drink.