Private Tutoring: How Much is Too Much?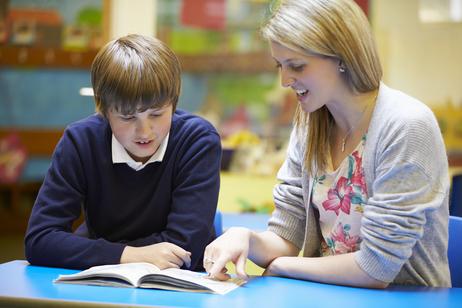 Does your child struggle to keep up in school? Is he performing well in one subject but not in another? If you answered "Yes" to either of these questions, you may want to consider hiring a private tutor.
Every child learns in his own way and at his own pace. Unfortunately, children who learn differently often fall behind in school because the entire class cannot be adjusted to suit the needs of one child. If you are worried about your child's needs not being met, you may want to consider getting him some extra help outside of school.
There are many different options available for tutoring, but many parents prefer private tutoring. Before you decide, take the time to learn about the different options as well as the pros and cons of private tutoring. You should also learn about the best way to choose a tutor and how to walk the line between giving your child enough support and interfering with his in-school learning.
Types of Tutoring Available for Kids
Just because your child is not doing as well as he could in school doesn't mean he is stupid. There are many factors that need to be considered when it comes to a child's academic performance. For example, some children are visual learners while others can learn simply by reading a book. Some children also take a little more time to understand concepts which can make them fall behind in class if the teacher moves too quickly. No matter what your child's individual struggles may be, getting him some help outside of school might be a good option. Here is an overview of the different types of tutoring and educational service providers you might consider:
Private Tutoring – This type of tutoring involves one-on-one instruction. With private tutoring, you can select a tutor who specializes in the particular subject your child is having trouble with or you can choose one who has a wide range of tutoring experience. Prices usually range from $25 to $80 per hour.
Tutoring Center – A tutoring center may offer one-on-one tutoring or group tutoring sessions, it just depends on the center. These centers usually offer sessions in 1-hour blocks for between $35 and $55 per hour. Your child may also need to go through academic testing and you may be charged for tutoring materials as well.
Online Tutoring – This option is similar to private tutoring in that your child can receive one-on-one instruction, but he may not have the same tutor each time. Online tutoring offers flexible scheduling and generally costs between $30 and $50 per hour.
Tutoring Software – If your child is struggling with basic educational concepts and just needs a bit more time to practice and learn, tutoring software may be all that he needs. Tutoring software allows your child to work at his own pace and it can target specific subjects or skills, though it won't be as much a personalized experience.
Educational Therapy – For children whose learning issues are caused by learning disabilities or attention issues, educational therapy might be a better option than tutoring.
Think about each of the options above very carefully before you decide. While it may be tempting to simply choose the cheapest option, you really want to pick what is best for your child so you can make sure that he gets the support he needs in the way he needs it.
Pros and Cons for Private Tutors
After reviewing the different types of tutoring available, you may feel like hiring a private tutor will give your child the best chance for success. Before you do, however, take the time to learn about the pros and cons for private tutoring so you know what you are getting yourself (and your child) into.
Pros for Private Tutoring:
A private tutor will work at your child's pace, whatever that pace may be. If he needs extra time to learn and practice a concept, he can have it. If he is ready to move forward more quickly, he can do that as well.
Having a private tutor means that your child can ask as many questions as he needs to and they will be answered – he will receive one-on-one attention.
Private tutoring is a more convenient option than going to a center – you can hire the tutor to come to your house during whatever hours work for you.
Hiring a private tutor to help your child with his school work means that you don't have to worry about it – you can enjoy being a parent and spend your free time with your child.
A private tutor can not only help your child with a particular subject but can also teach him important study skills so he can apply them to other subjects.
Cons for Private Tutoring:
Private tutors can be expensive, costing upwards of $25 per hour – you may not be able to afford private tutoring sessions as often as your child needs.
Sometimes children respond poorly to having their parents hire a tutor – you need to make sure your child understands that needing some extra help is not a bad thing.
Hiring a private tutor could cut into your child's time for extra-curricular activities – it may also cut into your time if you have to drive your child to a center or to the tutor's home.
A poor tutor can do just as much damage as a quality tutor does good – you don't want to hire someone to do your child's homework for him.
Tips for Choosing a Private Tutor
If you've decided that hiring a private tutor for your child is the best option, do not rush into hiring a tutor. You need to take your time and interview several options before you choose to make sure that the tutor will get along well with your child and that he will be able to help your child in the ways that he needs. You'll want to assess the tutor's experience (particularly in the subject area your child struggles with most), and definitely get some references. You should also remember that just because you hire a tutor for a session doesn't mean that you have to commit. You can hire a tutor for a test session to see how he gets along with your child and, if it doesn't seem like a good fit, you are not obligated to hire him again. It is important that you take the time to find a tutor that fits your child well.
In addition to being careful to choose the right tutor for your child, you also need to make sure that his private tutoring doesn't interfere with his schooling. A successful tutor will help your child learn the subject matter being covered in school and help him to complete his homework. You don't want to hire a tutor who is going to rush through things or do your child's homework for him - the goal is to supplement your child's education, not to replace it.
Hiring a private tutor for your child shouldn't feel like an admission of failure on your part, and your child definitely shouldn't feel guilty for needing some extra help. For the most part, schools are run in a way that works best for the largest number of students. While this works for many, it also means that some students are going to fall through the cracks. If you are worried about your child becoming one of them, step up and hire a tutor to help him get back on track with the rest of his class so he has the best possible chance for a bright future.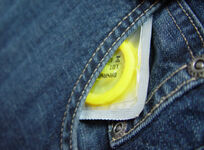 While some schools are debating whether to teach sex ed, Philadelphia schools will be making free condoms available in 22 schools across the district.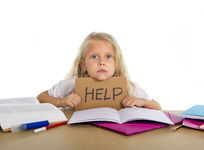 The world is in a constant state of change and those who fail to adjust fall behind. Unfortunately, the American public education system has not kept up with the times and is currently facing a number of serious problems. Keep reading to learn about the biggest failures affecting the modern U.S. public education system as well as some of the trends that could spark change.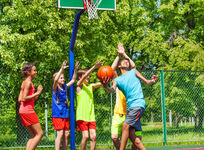 Summer break is a time to kick back and relax but it is also a great time to do activities that will boost your college applications. Keep reading to see how to boost your application this summer.