Rigorous High School Gives Underprivileged Students Hope for Future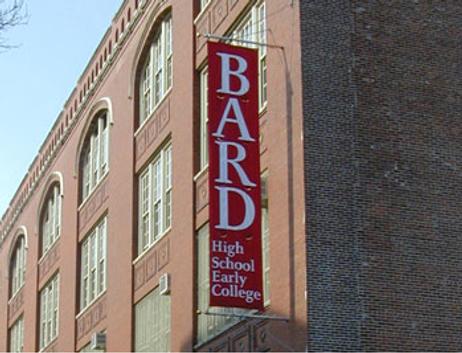 We take a closer look at Bard High School Early College to see how a more rigorous curriculum is challenging disadvantaged students to set their future sights high.
College is the future dream for many high school students, but that dream is more likely to become a reality for some students than others. Now, high school students in
Newark
have an option that can help them beat the odds and make that college dream a reality.
Bard College
has brought its proven track record of success to a Newark high school, offering students the chance to experience the rigors of college academics firsthand within the secure confines of a high school environment.
Bard High School Early College Newark
Bard High School Early College Newark (BHSEC Newark) is the latest in a series of college-based high schools created through Bard College. According to the
BHSEC website
, this school first opened in 2011 as a partnership between the college and Newark Public Schools. BHSEC Newark offers a rigorous, college-level curriculum combined with traditional high school academics that prepare students for life after high school.
What makes the Newark school unique is its commitment to enrolling students from a diverse range of backgrounds, giving students the chance to excel academically that might not have the chance otherwise. Students come from all Newark neighborhoods, including disadvantaged areas like Newark's West Ward, where drugs and shootings are almost a way of life for the youth residents of the community. The
New York Times
reports that BHSEC Newark is positioned across the street from a tire shop and bail bond business, seemingly to breathe fresh life into a troubled neighborhood.
About BHSEC
BHSEC Newark is the third
Bard high school
to open. The other two are situated in New York City, with locations in Manhattan and Queens. Both are considered part of the
New York City Public Schools
system, and welcome students from all five of the boroughs in New York City. The schools are characteristically small, with a ratio of around 20 students to every teacher in the classroom.
Students that are admitted into the Bard schools will typically complete their high school requirements within their first two years. If they successfully maintain a grade point average of 2.0 during those years, they are eligible for entry into the
dual-credit college program
during their junior and senior years. This early college program allows eligible students to earn their high school diploma, 60 credits of a college coursework and an associate degree from Bard College before their high school graduation.
Challenges Await
The admission process for BHSEC is the first hurdle students must get over to succeed. BHSEC Newark requires students to have a grade point average of 85 percent or above, and a score of "proficient" or "advanced proficient" on all state examinations. Attendance also counts – students cannot have more than 10 unexcused absences or tardies during the previous school year to be considered. Students that meet these criteria will be required to submit an application and undergo an interview and writing assessment to complete the application process.
Once a student is admitted to BHSEC Newark, the challenges only get more intense. Most of the teachers at the school hold doctorates and the coursework often comes straight from a college curriculum. Instead of spending an entire year on a particular subject, as students do in other public schools throughout Newark, material is crammed into a single semester. The pace, rigor and level of difficulty is more than enough challenge for even the brightest students in the area.
Students that come from Newark's disadvantaged neighborhoods may find the work even more overwhelming. Some of these students are the first in their family to study advanced subjects, which leaves them with little or no academic assistance at home. In addition, a culture of violence, drugs and poverty creates numerous distractions for even the most serious students trying to get ahead.
Students Persevere Despite Obstacles
Despite the obstacles facing some students at BHSEC Newark, the dropout rate is relatively low. The New York Times reports that the school has lost only seven of the 36 students that enrolled in 2011 in the first-year college program. In addition, 20 of the 87 students that entered the school as freshmen have left the program. Those figures were much lower than what some of the faculty and staff at BHSEC Newark expected.
"My prediction after the first year was that a lot more kids would drop out and go somewhere where they had less stress," Dr. Ray Peterson, the school's first principal, told the New York Times. "But most came back. They really appreciated the faculty holding onto its standards."
Dr. Lori Ween, dean of studies and faculty in English at the school, told the Times students are dealing with much more outside of school than the average student their age. She cited one student whose father was recently murdered and another who spent a weekend at the hospital after her boyfriend was shot. Still another student is responsible for his younger brother, acting as the primary caretaker by preparing his meals and getting him to school daily.
"When you hear these stories, it's really easy to say, 'Take a break', Dr. Ween told the Times. However, Dr. Ween recognized that while these students may need support at times, they cannot be let off the hook in terms of their schoolwork. Not if they are truly interested in succeeding.
NBC News
reports that BHSEC Newark was started because of a large grant provided by Facebook founder Mark Zuckerberg. Zuckerberg recently donated $100 million to Newark schools, for the express purpose of launching innovative high schools. In addition to BHSEC, Zuckerberg's donation funded three other schools in the area, although one of those schools is no longer in operation.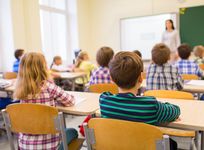 The Common Core State Standards Initiative has changed the course of education in the United States, particularly with its emphasis on standardized testing. But how does standardized testing affect teaching quality? Keep reading to find out.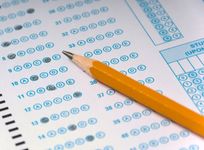 When asked to rank the quality of their child's school a B average. And yet politicians would have you believe that the American public-school system is failing. How are America's public schools really doing, and how do we know?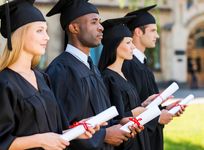 The high school graduation rate is in a constant state of change and dropout rates affect more than the individual student. Read on to learn about factors influencing high school graduation rates and what schools can do to improve them.