Some D.C. Public Schools Caught Cheating, But Problem Appears Limited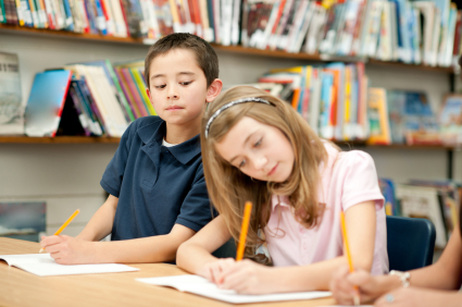 While Michelle Rhee is gone, the investigation into the cheating scandal continues. We report on findings from an investigation conducted by the D.C. Inspector General's Office and the U.S. Department of Education.
Prompting an investigation into an
extensive cheating scandal rocked Atlanta schools
, public schools in the nation's capital first came under fire for allegedly cheating on standardized tests. However, a comprehensive investigation into the
Washington D.C. cheating issue
has revealed that while cheating did occur in some classrooms, the issue was centralized to a small number of classes, rather than hundreds of schools, as previously thought. Still, evidence of any cheating raises questions about the validity of standardized testing and how those scores are used to determine funding, teacher raises and performance evaluations.
Three District of Columbia Schools Cited in Investigation
A report at USA Today states that just three D.C. schools have been found guilty of cheating on standardized tests known as the DC-CAS in April, 2011. The reports were limited to three classrooms within these three schools, which represents a very small number of the 5,089 classrooms that actually took the tests. The findings were announced by Office of the State Superintendent of Education.
"The confirmed cases of impropriety represent a very small percentage of public schools and classrooms in D.C.," Hosanna Mahaley, superintendent of D.C. schools, told USA Today.
Parents of the affected students have been notified of the issue, and the
test scores have been invalidated
. School district officials have stated that the teachers and proctors involved in the cheating would more than likely be fired for their participation in the scandal. Currently, the school system is going through the proper administrative process for dealing with personnel in this type of situation.
"It's unfortunate that two teachers could not figure out how to ensure their students were successful without going down a dark path," Kaya Henderson, chancellor of D.C. Public Schools, told
WJLA
. "Those people will go through our disciplinary process and be terminated."
Origins of the Investigation
The official investigation was launched into the D.C. school system in response to an investigation by USA Today in March, 2011, according to the
Washington Times
. USA Today raised questions about the high number of erasures on standardized test forms, which typically switched answers from wrong to right. This clue was also one that helped to initiate the investigation into Atlanta schools, where the cheating problem was found to be more widespread.
Originally, USA began their investigation looking at 103 schools with unusually high rates of erasures between 2008 and 2010. As a result of the USA Today investigation, the D.C. Inspector General's office and the Department of Education launched their own independent investigation of the problem, using outside firm Alvarez & Marsal.
The investigation, which has been in process for 15 months to date, pared down the search to 70 classrooms throughout the district. Investigators interviewed 200 teachers and administrators, as well as 80 students, to create an accurate picture of what the test environment looked like at all the D.C. schools in question. While the investigation is still going on, D.C. school officials are taking steps to address the problems that have already been discovered.
School officials, like Henderson, have also been interviewed by the Inspector General's office. Henderson told the Washington Times that she is unsure how much more time the independent firm will need to complete the investigation. A firewall that has been set up between investigators and school officials has prohibited the transfer of information regarding the investigation process.
Schools Found with Issues
Originally, the investigation centered on the 70 classrooms within 38 public and charter schools throughout the Washington D.C. school system. During that investigation, the following findings were made:
14 schools were completely cleared of any cheating charges
11 schools had minor issues
9 schools had moderate issues
3 schools had critical issues involving test cheating
The other schools on the list that were found to have less serious issues can easily correct the problems through better training of teachers and proctors, the investigation found. Mahaley explained to USA Today that public and charter schools will all be required to use the same standardized test training manuals during the next school year. Teachers will also be assessed to ensure they comprehend the material in the manuals.
Standardized Testing Comes into Question – Again
Cheating is just one of the concerns to come to the forefront when discussing
standardized testing
today. As schools and states put more clout behind scores in terms of school funding and teacher evaluations, the
temptation to cheat
becomes much greater. As D.C. parent Tomiko Graves told WJLA, "When you put so much stake into a test that determines if a teacher has a job, I can understand what would make a teacher want to do that."
At this time, Washington D.C. schools appear to have the cheating situation under control. Those caught in the act will be properly disciplined, and new training measures will be instituted to avoid additional issues in the future.
"I am pleased that this investigation is complete and that the vast majority of our schools were cleared of any wrongdoing," Henderson stated at
CBS DC
.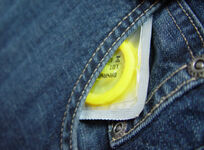 While some schools are debating whether to teach sex ed, Philadelphia schools will be making free condoms available in 22 schools across the district.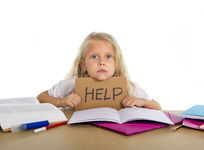 The world is in a constant state of change and those who fail to adjust fall behind. Unfortunately, the American public education system has not kept up with the times and is currently facing a number of serious problems. Keep reading to learn about the biggest failures affecting the modern U.S. public education system as well as some of the trends that could spark change.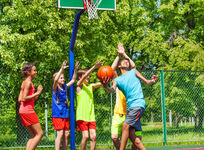 Summer break is a time to kick back and relax but it is also a great time to do activities that will boost your college applications. Keep reading to see how to boost your application this summer.