Students Protest Standardized Tests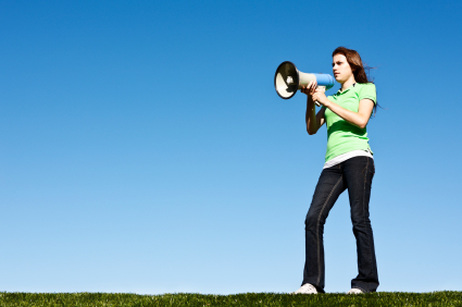 With the standardized test season approaching, we look at recent protests of the tests by some students and school districts.
'Tis the season for
standardized testing at public schools
across the country, as school districts gear up for statewide testing that provides a glimpse into how and what students are learning. The season is not typically met with happy anticipation by most students and teachers; in fact, the mood may better be described as anxiety and even trepidation. In a few areas of the nation, students and teachers are taking matters into their own hands, organizing boycotts of tests that some say are a waste of valuable instruction hours and inaccurate gauge of how well schools are teaching and students are learning.
Portland's Opt-Out
With the Oregon Assessment of Knowledge and Skills (OAKS) examinations looming in Portland, some students have decided that enough is enough when it comes to the statewide testing process. Members of the Portland Student Union have launched an opt-out campaign to protest the examinations with a district-wide boycott by students. According to
U.S. News and World Report
, members of the student union are encouraging other students to boycott the examinations, by opting out on test days.
The
Washington Post
reports that ideas of the boycott began to circulate when two different Portland Student Unions got together and realized they shared a common concern involving the state examinations. The students involved in the unions began educating themselves on the impact a boycott of the testing might have on the schools involved. The students also familiarized themselves with the opt-out process, in order to let other students know how to officially remove themselves from the standardized tests.
"We are choosing to opt-out of the OAKS tests as they are tests that directly waste class time, and are used as a form of evaluation of our schools," the group organizing the opt-out was quoted as saying in U.S. News. The group compared OAKS to other standardized testing that provided the same purpose for assessing student learning, but also provided benefits to students, such as
college entrance examinations
. The group stated, "These tests are beneficial to students in comparison to the OAKS test that literally has zero benefit to students."
State Testing Requirements
According to
Oregon Live
, the state mandates testing for students every year from third grade through eighth grade. The state also tests students in 11
th
grade, and scores from those exams are used to test student proficiency for graduation from high school. The only exemptions allowed for opt-outs currently include religious or disability-related to reasons. Opt-outs require a parent's written authorization.
With
standardized testing
currently used in Oregon as a means of assessing
proficiency prior to graduation
, some students, parents and teachers have expressed concern that a widespread boycott of the tests could impact the ability of some students to graduate from high school on time. However, the student union asserts that there are many others ways for students to demonstrate proficiency in core subjects, including
Advanced Placement examinations
and college exams like the ACT and
SAT
. Because science is not a requirement for graduation in Oregon, students would also not need the standardized testing in this area to meet graduation proficiency.
Portland Follows on Heels of Seattle Boycott
Portland schools are not the first to propose a boycott of standardized testing this year. U.S. News also reports that teachers at
Garfield High School
in Seattle recently announced they would not be administering Measure of Academic Progress (MAP) testing to their students this year. The boycott was voted on unanimously by teachers at the school, who claim the tests are wasting valuable class time, as well as staffing resources and money.
"We at Garfield are not against accountability or demonstrating student progress," Garfield teacher Jesse Hagopian was quoted as saying at U.S. News. "We do insist on a form of assessment relevant to what we're teaching in the classroom. Some of my colleagues would propose replacing the MAP with a test that is aligned to our curriculum."
MAP testing is done multiple times throughout the year, in order for teachers to gauge the academic progress of students. While these exams are not the state-mandated,
high stakes testing
that is getting the attention in Portland, the teachers could face disciplinary action from the school district for their boycott. However, the teachers have garnered extensive support from students, parents and educators in Seattle and across the country.
The Need for Testing
While many complain about the state of standardized testing today, others argue that while the system is far from perfect, it is better than no assessment of school and student performance whatsoever.
Portland Public Schools
recently posted a blog on their website titled, "Standardized Tests are a Key Learning Tool." The article points out that the OAKS tests show how well students have learned what they need to in each core subject and how well Portland schools are addressing the needs of students.
The blog also makes note of the importance of the OAKS exams because they are an effective way to objectively measure standards across multiple schools. The OAKS tests are just one tool teachers use to assess how well students are learning the subject material.
The article also seems to draw a line in the sand for students contemplating participation in the proposed boycott. The website warns that students are required by law to take the examinations unless they qualify for an exemption. It also reminds students that they must have parental permission to opt out of examinations.
With the battle lines drawn, it is now anybody's guess whether students will follow through with their boycott, and what schools will do if the boycott results in the impact students are hoping for.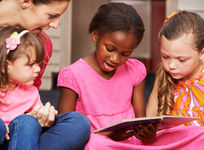 Having friends makes the tough times a little bit easier, but sometimes making friends is the hardest thing of all. Keep reading to learn about the importance of friendship for young children and how to help your child make friends.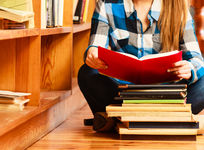 The results of a new study show that private school education may be no better than public school education. Keep reading to learn more about this study and to learn how to make the right choice between private and public school education for your child.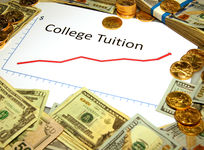 Each year, millions of students neglect to fill out the FAFSA and, in doing so, miss out on the chance to receive federal student aid. Keep reading to learn why every high school student should apply for financial aid, whether or not they qualify and regardless of their intention to use it.