Do Public Schools Need to Teach More Math and Science?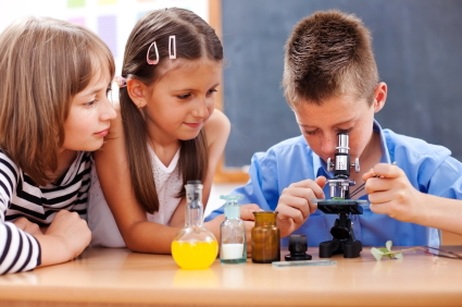 Some educators and community leaders are pushing for more math and science at the high school level. Is the move really necessary and if so, how do schools get students more interested in these STEM subjects?
Math and science are the backbone of the education system in the United States today, as
STEM
fields come to the forefront of the global marketplace. However, if one examines the test scores of U.S. students, it becomes clear that students in this country are not taking sufficient math and science to make the grade. As the U.S. continues to fall in math and science rankings on a global scale, many educators and business leaders are leading the charge for more rigorous math and science requirements in high schools. Will more math and science really make the U.S. more competitive?
U.S. Lagging Other Industrial Countries
Last year, William Bennett, the former U.S. Education Secretary, reported at
CNN
that the United States scored 23
rd
in math and 31
st
in science among the 65 top industrial countries in the world. The
Wall Street Journal
also issued a report, citing a warning in a report from the United States National Academies that stated the U.S. was losing ground in both math and science skills. Even as the U.S. has made some improvements in math and science test scores over the past decade, the country still lags behind many other countries across the globe in these key areas.
In addition to losing a global competitiveness, the U.S. may be cheating itself out of future math and science advancements. The CNN article also reported that only 26 percent of the high school seniors in this country score proficient or above on math examinations, and 21 percent score at proficient or above in science. Studies have also shown that of the high school graduates who enter college with the intent of pursuing a degree program heavy in math or science, 40 percent switch majors before they complete their degree.
The Importance of Math and Science
Last year, while hosting the second annual White House Science Fair, President Barack Obama noted the reasons why the U.S. needed to focus more on
STEM education
today. The President cited economic reasons for a strong math and science background – to remain competitive in a growing global marketplace. Last year, the President's Council of Advisors on Science and Technology found that in order to keep up with the demands of the new market, the U.S. would need to produce one million more STEM graduates over the next decade.
The President also emphasized the fact that math and science have been an important component in the history of the U.S. The President called on examples of Founding Fathers Thomas Jefferson and Benjamin Franklin, who never seemed to tire of exploring the world around them. Through experiments and study, the President credited these men with trying to figure out how to "shape that environment so that people's lives are better."
The STEM Quandary
Despite our illustrious history in math and the sciences, as well as the recognized need for more STEM graduates to keep the U.S. competitive, there are a number of obstacles standing in the way of churning out those graduates. The report from the United States National Academies called one of those obstacles "a recurring pattern of abundant short-term thinking and insufficient long-term investment." This included declining spending on scientific research, less education funding and aggressive pushes by other countries to bring their science and math learning to a more competitive level.
"Science has almost been eliminated from the K-6
th
grade classrooms," Dr. Francis Eberly, executive director of the National Science Teachers Association, told the Wall Street Journal. "The focus of the
No Child Left Behind Act
has been on literacy and mathematics, and so we have a whole group of students not being adequately prepared for science careers."
What the U.S. Can Do
While the STEM quandary may seem like a major roadblock to the economic and technological advancement of the U.S., the good news is there are many ways the country can reverse this trend. An article from the
Ewing Marion Kauffman Foundation
suggests one option may be as simple as showing both students and parents the advantages of pursuing a STEM education. Instead of focusing on how the U.S. is falling behind in technology advancements, focus on the benefits students may enjoy from studying science and math.
Psychology Today
also reported on a study that showed students who take more math and science courses typically have parents with higher levels of education. In addition, parents who provided information to their children about the benefits of an education heavy in math and science were more likely to have children that took more classes in these subjects. The more conversations about math and science that went on in the home, the more classes students took in those subjects overall.
In addition, William Bennett makes these additional recommendations in his report for CNN:
Teach STEM subjects earlier in school, to tap into a student's natural curiosity
Provide sufficient math training to teachers, particularly in the earlier grades
Integrate math and science into curriculum, rather than separating it from the rest of a student's studies
Use math and science pedagogy when possible in every subject taught in the school
Partner with non-profit organizations in the community to bring more math and science studies from the real world into the school environment
Math and science are key components for a healthy and robust future global workforce. If the U.S. is to remain competitive worldwide, these subjects will need to become a bigger priority for schools across the country.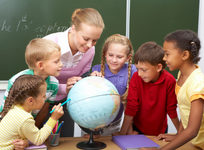 September 17, 2018
Public schools are far from perfect, but they still offer significant benefits to the students that attend their classrooms every day. We'll list a few of those advantages here.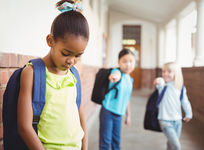 August 29, 2018
Childhood obesity rates continue to climb. While many public schools have implemented policies and programs to combat the problem, there is always more to be done. Keep reading to learn what schools are doing to prevent obesity and how you can help.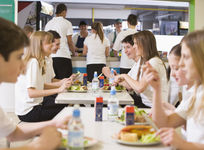 August 28, 2018
Food allergies are no laughing matter and it doesn't take long for them to become dangerous. Keep reading to learn how to keep your child safe at school if he has a food allergy.