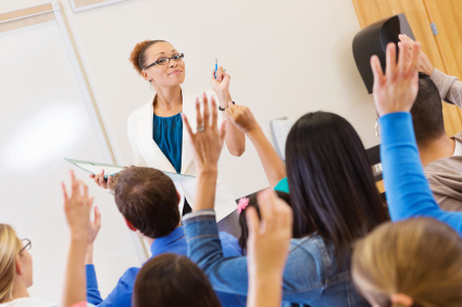 Learn about how the national PTA works and interacts with your local PTA.
The Parent Teacher Association (PTA) is the largest volunteer child advocacy organization in the United States. From its small beginning in 1897, the PTA has emerged as a powerful voice for children at the national, state, and local levels. This article describes the role of the National PTA and discusses how the organization assists parents and teachers working together at the local level.
Overview
The PTA has been instrumental in the passage of several ground-breaking initiatives for the welfare of children, including child labor laws, the juvenile justice system, hot lunch programs, mandatory immunizations, and kindergarten classes. Its purpose has always been to better the lives of children by:
? Serving as a voice for children before government and other decision-making bodies
? Developing resources for families and communities
? Advancing the education and well-being of every child
Some of the strategies that the PTA uses in accomplishing its purpose are:
? Promoting the welfare of children and youth in home, school, community, and place of worship
? Raising the standards of home life
? Recommending laws for the care and protection of children and youth
? Bringing parents and educators together so that they can work effectively for the education of children and youth
Promoting Pro-Child Policies
The National PTA speaks out to Congress and the general public about issues affecting children and their education. Subjects currently being addressed at the national level include parental involvement, serving special needs and disadvantaged children, and promoting sound nutrition.
The PTA recommends more accountability to parents. Parental involvement in children's education is a primary theme of the PTA because students perform better when their parents are involved. The No Child Left Behind Act of 2001 (NCLB) contains a section designed to reward schools that increase parental involvement. NCLB is expected to be reauthorized by Congress in the upcoming legislative sessions. While the PTA supports the parental involvement provisions of the NCLB, it recommends several changes as part of the reauthorization. The recommendations are designed to encourage parents actively to participate in their children's education through increased accountability to the parents at the local and state levels. Given that Congress cannot directly order parents to get in involved, the PTA seeks to increase parental involvement by requiring stronger efforts by schools to involve the parents. States must hold their local units responsible for providing more information to parents about their child and the school in general. PTA's Building Successful Partnerships program promotes awareness of the importance of parental involvement.
The PTA recommends enactment of the Protecting Medicaid Safety Net Act of 2008. This legislation would extend to April, 2009, a moratorium on the enactment of Medicaid rules that will significantly affect a school's ability to provide essential services to special needs and other disadvantaged students. The PTA believes that the rules limit case management services for the affected beneficiaries more than the governing statute intends or requires. The postponement will give Congress additional time to examine the potential adverse consequences of implementing the rules.
The PTA supports the Child Nutrition Promotion and School Lunch Protection Act. This legislation would apply USDA standards for school lunch and breakfast programs to foods sold outside of school meals. While schools now offer soft drinks, candy, and fried snack foods, the expanded rules would require schools to offer nutritious beverage and food choices that are consistent with current nutrition standards for children.
Support for Local and State Members
In addition to its policy activities, the National PTA also offers support, programs, and resources to its state and local members. Because state and local PTAs are autonomous, they may choose the programs in which they participate.
Among the programs offered by the national PTA to the local units are:
? My Wonderful World. This new program seeks to improve knowledge of geography for students ages eight through 17. The premise underlying the program is that students today do not have the mastery of geography required in a global economy. The website www.mywonderfulworld.org contains many of the resources of the program. Parents can download an action kit that contains:
? Tips for enhancing geography learning
? A questionnaire for evaluating the teaching of geography in your child's school
? Student checklists that show whether children know enough geography in the 4th, 8th, and 12th grades
? An activity guide detailing games and activities for families
? A free world map
? PTA Goes to Work. Many parents would like to help prepare their children to enter the 21st century workforce but do not know how to find all the relevant information. A joint effort with the U.S. Department of Labor, PTA Goes to Work provides parents with information on career planning and job training. A parents' guide shows how parents can help a child learn about various careers and eventually select a particular career. According to the guide, elementary school is not too early to begin matching your child's interests with career options. In middle school and high school, parents can begin discussing with children the amount of education required for particular occupations. The guide also identifies high demand industries (including aerospace, energy, health care, homeland security, and information technology) which may afford greater opportunities for your child.
? Teacher Appreciation Week. One of PTA's best-known programs is Teacher Appreciation Week, which the national PTA established in 1984 to honor teachers for their dedication. Teacher Appreciation occurs annually in the first full week of May. The Thank-a-Teacher group on Facebook allows parents to express their gratitude to teachers online and contains teacher appreciation resources. The materials contain activity ideas for Teacher Appreciation Week, such as public tributes, gifts for teachers, personal thank-you notes, and contributions of classroom materials. Parents may also wish to solicit community involvement by providing special banners for businesses to display.
Fundraising is a primary activity of most local PTAs. The National PTA offers literature and other resources on how to conduct effective fundraisers, secure grants, and solicit donations. Particularly in an atmosphere of lower budgets and reductions in charitable giving generally, local PTAs may find it in their best interests to examine the fundraising strategies suggested by the National PTA.
Conclusion
The National PTA provides leadership and direction for the entire PTA network. The National PTA engages in activities and provides services that local PTA units are unable to accomplish or provide. The National PTA monitors federal legislation affecting children and has the clout to make recommendations to members of Congress and to the general public. Moreover, many of the resources made available to parents and teachers in the local units, such as the geography and career programs, would be impossible to develop at the local level. The National PTA works in harmony with the state and local PTAs to accomplish their purpose of bettering the lives of children.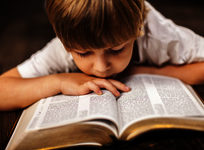 May 11, 2017
If your child has trouble planning, organizing, and executing tasks it could be a condition called executive functioning disorder. Keep reading to learn more.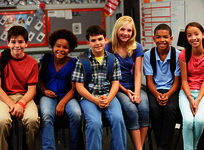 May 11, 2017
Increasing birth rates among immigrant families from Asia and Central and South America, combined with lower birth rates among white families, means that for the first time in history, public school students in the United States are majority-minority. This shift in demographics poses difficulties for schools as they work to accommodate children of varying language abilities and socio-economic backgrounds.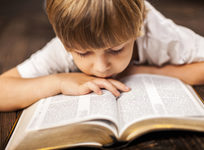 May 11, 2017
Children are going to act out - that is a fact of life. But when does a minor behavioral problem turn into a major issue? Keep reading to learn more about behavior intervention plans and how they might be able to help your child curb problem behaviors in school and at home.