What are the Best High Schools in America? Top 15 Ranked Schools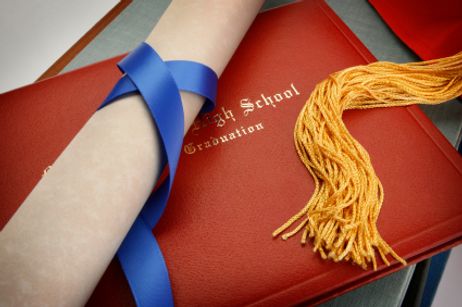 U.S. News recently released its latest list of the best high schools in America. We'll take a look at some of the schools on the list and whether the rankings are warranted.
A new report from
U.S. News and World Report
reveals the top-rated high schools in America, but it is not without its share of accolades and controversy. This list was compiled after the publication carefully analyzed 22,000 high schools in 49 states and the District of Columbia. Schools were awarded gold, silver or bronze medals, based on a range of criteria. While some schools are celebrating their inclusion on the list, others are left scratching their heads, wondering how and why they were selected among so many good high schools across the country.
Three Steps to the Top-Ranked Schools
The creation of the U.S. News list was achieved through a three-step process, which was implemented by the
American Institutes for Research
(AIR). First, the publication looked at student performance, by weighing math and
reading scores
on high school proficiency tests against the percentage of economically disadvantaged students at the school. Schools that scored higher statistically than the state average were evaluated through the next step in the process.
Next, U.S. News and AIR looked at whether the least advantaged students were performing at a higher rate than the state average. This list included Hispanic, African-American and
low-income students
. Schools that were performing better than average in this area proceeded to the next step of the evaluation process.
In this video, the experts at the college data website Niche discuss their list of the smartest public high schools in the U.S.
The significance of Gold, Silver, and Bronze
Out of the full 22,000 high schools included in this assessment, U.S. News awarded gold, silver and bronze medals to 4,877. The explanation of the various awards can be found on the
U.S. News website
, which offers the following guidelines:
Gold and silver awards were given to the top-performing schools in the country, which met all three of the criteria listed above. The schools were divided into gold and silver categories based on their college-readiness index – a measure of how much exposure students gain to college-level work while still in high school, and how they perform on that work. Gold medal schools represent the top 500 schools in the country, while approximately 1,500 are listed in the silver medal category.
Bronze medal winners met the criteria for state test performance but did not demonstrate full college readiness at this time. In other words, these schools did not currently offer AP or IB programs or possess other methods for assessing college readiness. In some cases, schools might offer an alternative program to AP or IB, but these were not included in the criteria used for this listing.
And the Winners Are…
The top 15 schools on the U.S. News list have a number of common features, including a 100-percent testing rate in either IB or AP.
Student-teacher ratios
did vary considerably among these schools. However, the large majority tend to boast a relatively small ratio, indicating students might be reaping the benefits of more personalized instruction in some of these institutions. The list of the top 15 schools in the country includes (in numeric order):
1. School for the Gifted and Talented (Dallas, Texas)
2. Thomas Jefferson High School for Science and Technology (Alexandria, Virginia)
3. School of Science and Engineering Magnet (Dallas, Texas)
4. University High School (Tucson, Arizona)
5. International Academy (Bloomfield Hills, Michigan)
6. BASIS Tucson (Tucson, Arizona)
7. Oxford Academy (Cypress, California)
8. Pacific Collegiate School (Santa Cruz, California)
9. International School (Bellevue, Washington)
10. High Technology High School (Lincroft, New Jersey)
11. San Marcos High School (San Marcos, California)
12. Dublin High School (Dublin, California)
13. Green Valley High School (Henderson, Nevada)
14. Connecticut International Baccalaureate Academy (East Hartford, Connecticut)
15. Sturgis Charter Public School (Hyannis, Massachusetts)
In this video
Dallas' Channel 11 does a news story on DISD TAG High School and SEM High School being ranked as top schools in the Nation by US News and World Report.
While this is just the beginning of a lengthy listing, it does provide insight into just how widespread high-quality education might be across the country. For parents, these rankings often provide the necessary fodder for making educated decisions about the best schools for educating their children – or do they?
Problems with the Rankings
While some schools are busy celebrating their well-deserved place in the U.S. News rankings, others are questioning the accuracy of such an assessment. Jeff Horn, the principal of
Green Valley High School
, knows his school deserves high accolades, based on their label as a standout school in Clark County in Nevada. The high school boasts its share of academic honors and athletic championships, as well as a nationally-recognized fine arts program. However, a ranking of 13
th
in the country leads Horn to consider whether a mistake might have been made in the statistical analysis, according to a report in
The Atlantic
.
"I know we're great, but I'm not sure we're that great," Horn told The Atlantic. "We have a lot to be proud of here, and we're still proud of our students and staff regardless of the list."
U.S. News evaluated more than 28,000 schools in all 50 states and the District of Columbia for the 2018 Best High Schools rankings. In this video these 20 schools scored the highest among the 500 top-ranked national gold medal schools.
It appears now that Horn's suspicions may have some basis. The Atlantic reports that inaccurate data for a number of high schools was filed by the Nevada Education Department to the Common Core of Data, a federal database used by U.S. News. In response to questions about the discrepancies, Robert Morse, director of data and research for U.S. News, told The Atlantic they are looking into the problem.
In the meantime, schools ranked on the latest U.S. News list can enjoy their esteemed positions for this year – at least until another assessment comes along.
Questions? Contact us on Facebook. @publicschoolreview
Being a teacher has never been easy but changes in federal funding and legislation have made it harder than ever for public school teachers. Keep reading to learn more.
Say goodbye to mystery meat - and all other types of meat - at public school cafeterias that are embracing the Meatless Monday trend.
Growing cases of contaminated tap water at public schools around the country are raising more than eyebrows. Learn about whether or not public schools' tap water is safe to drink.