15 Fortune 500 CEOs that Attended Public School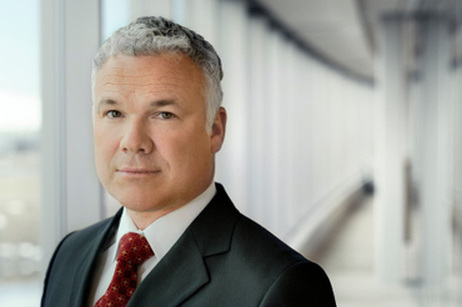 Steve Jobs, Warren Buffett, Jeff Bezos, and Michael Dell: what do they have in common? A public high school education! Be inspired by 15 CEOs that started their path in public schools.
Michael Duke is currently serving as the fourth Chief Executive Officer for Wal-Mart. Duke joined the company in 1995 and quickly developed a broad base of experience as he led the Logistics, Distribution and Administration Divisions, and more recently, the U.S. Operations. From 2005 to 2009, Duke served as vice-chairman of the company, taking the reins as CEO in February, 2009, according to a bio at the Wall Street Journal.
Few CEOs are known like Warrant Buffet, the financial wizard who is recognized globally as one of the most successful investors today. Buffett has served as CEO of Berkshire Hathaway, a multinational conglomerate based in Omaha, Nebraska, since 1970. He has simultaneously provided his financial expertise and leadership skills to other companies along the way, including Burlington Northern Santa Fe, LLC, Salomon Inc., Buffett-Falk and Co., and Graham-Newman Corp.
Irene B. Rosenfeld has served as CEO of Kraft Foods since 2006. Prior to that time, Rosenfeld spent 30 years with the company, serving in a number of positions, including President of North American Business, President Kraft Canada and Executive Vice President and General Manager of Desserts, according to the Kraft website.
Blankfein holds a B.A. from Harvard University and a J.D. from Harvard Law School. Prior to his successful financial career, Blankfein attended Thomas Jefferson High School in Brooklyn, New York, where he was named class valedictorian.
Before he launched his successful career in the world of telecommunications, Hesse earned a B.A. from the University of Notre Dame, an M.S. from the Massachusetts Institute of Technology and an M.B.A. from Cornell University. Hesse graduated from Stuttgart American High School, a high school for children from military families in Stuttgart.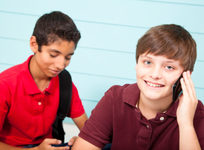 May 24, 2018
Cell phone policies are changing at schools across the country, and some are even embracing the technology to enhance the learning experience or improve student safety.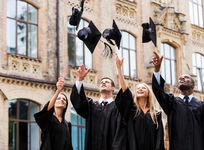 May 18, 2018
Find out where the members of the 115th House of Representatives went to school and how many chose private school over public school for their own children.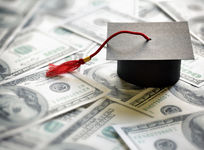 April 05, 2018
Every year, standardized tests reveal that public school performance is woefully low. Yet you pay taxes to fund public education, so where does that money go? Keep reading to find out how much it really costs to educate your child.