Back to School: Getting Up to Date with Required Vaccinations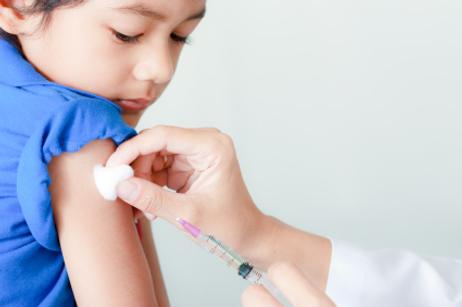 Stay up to date on the current requirements for vaccinations for school-age children today, as well as some of the problems schools face when parents do not properly immunize their kids.
In the
back-to-school bustle
of filling backpacks and shopping for new school clothes, parents often forget about on the most important components of
back-to-school preparations
– updating children's vaccine records. However, rising cases of pertussis in some areas of the U.S. is a painful reminder of why vaccinations are so important in preventing potentially deadly outbreaks among school-age children. Learn about the latest on vaccine protocol for students and why those shots are so essential for the health of the child and the entire student population.
Why Kids aren't Vaccinated
Despite rules by school districts to bring immunizations up to date before students can be registered for the fall semester, some students enter school without ever getting a shot. Parents can opt out of immunizations for their children for religious or medical reasons. According to a report at San Francisco Gate, the number of parents making that choice could be on the rise – at least in some areas of the country.
For example, the number of students entering school without proper vaccinations has increased slightly in North Dakota, although the total number is still quite small. During the 2008-2009 school year, the number of students without vaccinations was just 1.2 percent in public schools and 3.1 percent in private schools. By the 2011-2012 school year, that number had risen to 1.6 percent in public schools and 4.5 percent in private schools.
The
Berkeley Patch
explains that a higher rate of unvaccinated children could be due in part to the ease in which parents can obtain exemptions today. According to the publication, all a parent needs to do in Berkeley to get an exemption is to sign an affidavit in front of a school secretary. During the previous school year, 38 children entered Berkeley schools without vaccination records, with the majority of those students attending private schools. One private school in the state currently has 68 percent of their student population without proper vaccinations.
Concerns Over New Whooping Cough Epidemic
The lack of vaccination may not be a concern for school districts, when the number of students not receiving immunizations is relatively small and there is no presence of diseases that are typically prevented through those shots. However, that is not always the case. Pertussis, also known as
whooping cough
, has been on the rise in some parts of the country in recent years, raising concerns that not only do more kids need to be vaccinated, additional boosters need to be administered as well.
According to the
Valley Record
, Washington's Department of Health has now recorded more than 3,000 cases of whooping cough in 2012 alone, making this state the worst for whooping cough in the country. The number also represents a significant increase over the 965 reported in all of 2010 and the 608 cases reported in 2009. Nearly every county in the state has reported at least one case of whooping cough this year, which is a serious concern for Washington health officials.

"Infants are most at risk for very serious illness from whooping cough, and many are made sick by an adult who didn't know they were carrying the illness," Maxine Hayes, State Health Officer, told the Valley Record. "Even people who don't have close contact with babies can spread the illness to babies when they are in public."
The state's health department has responded to the crisis by making vaccinations as readily available as possible. Free vaccines are offered to those without health insurance or those with insurance that does not cover vaccinations. Clinics are also administering immunizations at various locations throughout the state to ensure everyone in Washington has a convenient location for updating their immunizations. The more vaccinations the state can manage before the start of the school year, the more effectively they will be able to prevent further spread of the disease.
The pertussis problem is not limited to the state of Washington.The CDC has reported nearly 18,000 cases of whooping cough this year in the U.S. The number is more than double the number of cases reported by the same time last year. While Washington leads the pack in terms of the highest incidence of whooping cough to date, California is also seeing plenty of cases, with more than 400 reported this year thus far. California school officials are hopeful that with laws in place requiring students to be vaccinated by seventh grade, a new school year will not increase the number of whooping cough cases exponentially.
An Overview of the Vaccine Schedule
Vaccination records should be a standard part of the
back-to-school process
for families, no matter where in the U.S. they may be located. According to a report at
TC Palm
, the vaccination record for children should follow this schedule:
Four to Six Years: Before entering school for the first time, children should be caught up on their DTaP (Diphtheria, tetanus and pertussis), polio, MMR (measles, mumps, rubella), and chicken pox vaccines.
11-12 Years: At this age, students are due for a booster of DTaP and the vaccine for meningococcal disease (MCV4). Initial three doses of the HPV (human Papillomavirus virus) can also be administered at this age if parents choose.
13-18 Years: Students will require an MCV4 booster at this time.
The CDC also recommends that students of all ages receive annual flu vaccinations.
Keeping kids healthy is one of the most important ways parents can prepare their children for a successful school year. Immunizations not only protect the health of a single child, they keep an entire student population safe and healthy.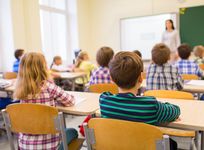 The Common Core State Standards Initiative has changed the course of education in the United States, particularly with its emphasis on standardized testing. But how does standardized testing affect teaching quality? Keep reading to find out.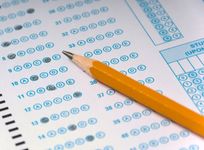 When asked to rank the quality of their child's school a B average. And yet politicians would have you believe that the American public-school system is failing. How are America's public schools really doing, and how do we know?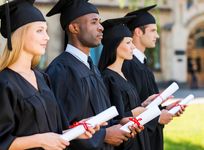 The high school graduation rate is in a constant state of change and dropout rates affect more than the individual student. Read on to learn about factors influencing high school graduation rates and what schools can do to improve them.